Adding and Editing New Block | Geometry | GEO5 | Online Help
Adding and Editing New Block
This dialog window serves to define the geometry of a block, parameters of reinforcement (length, anchorage length, tensile strength, and pull-out resistance) and material characteristics (self-weight, shear resistance between two blocks, cohesion). The merge blocks option is used for more detailed block geometry modeling.
The shear bearing capacity of joint Rs and the maximum shear resistance Fmax can also be defined for each block.
The blocks can be entered manually or you can use the built-in manufacturers' catalogs. If the blocks you use are not in our database, you can send us the relevant catalogs and we will add them to the program.
The "User's catalog" button in the bottom part of the window opens the "User's catalog" dialog window.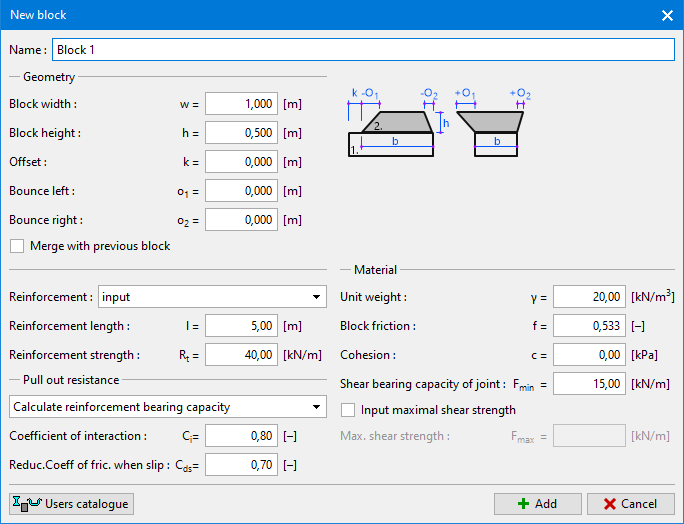 "New block" dialog window