Modeling the Entire Wall | Program Redi-Rock Wall | GEO5 | Online Help
Modeling the Entire Wall
In the "3D Wall" mode of program (selected in the Settings frame) it is possible to:
Modeling the entire wall is described in detail in Engineering Manual No. 39.
2D or 3D wall visualization options can be selected on the left control bar.
The 3D visualization is very clear but it is not possible to add annotations.

3D visualization of the wall
The 2D visualization allows for describing the structure, dimensioning, describing the blocks. It is, however, much more complicated to imagine the wall. 3D shape of the wall is unfolded into 2D shape, a triple line shows the corner. The corner blocks are rendered from both sides.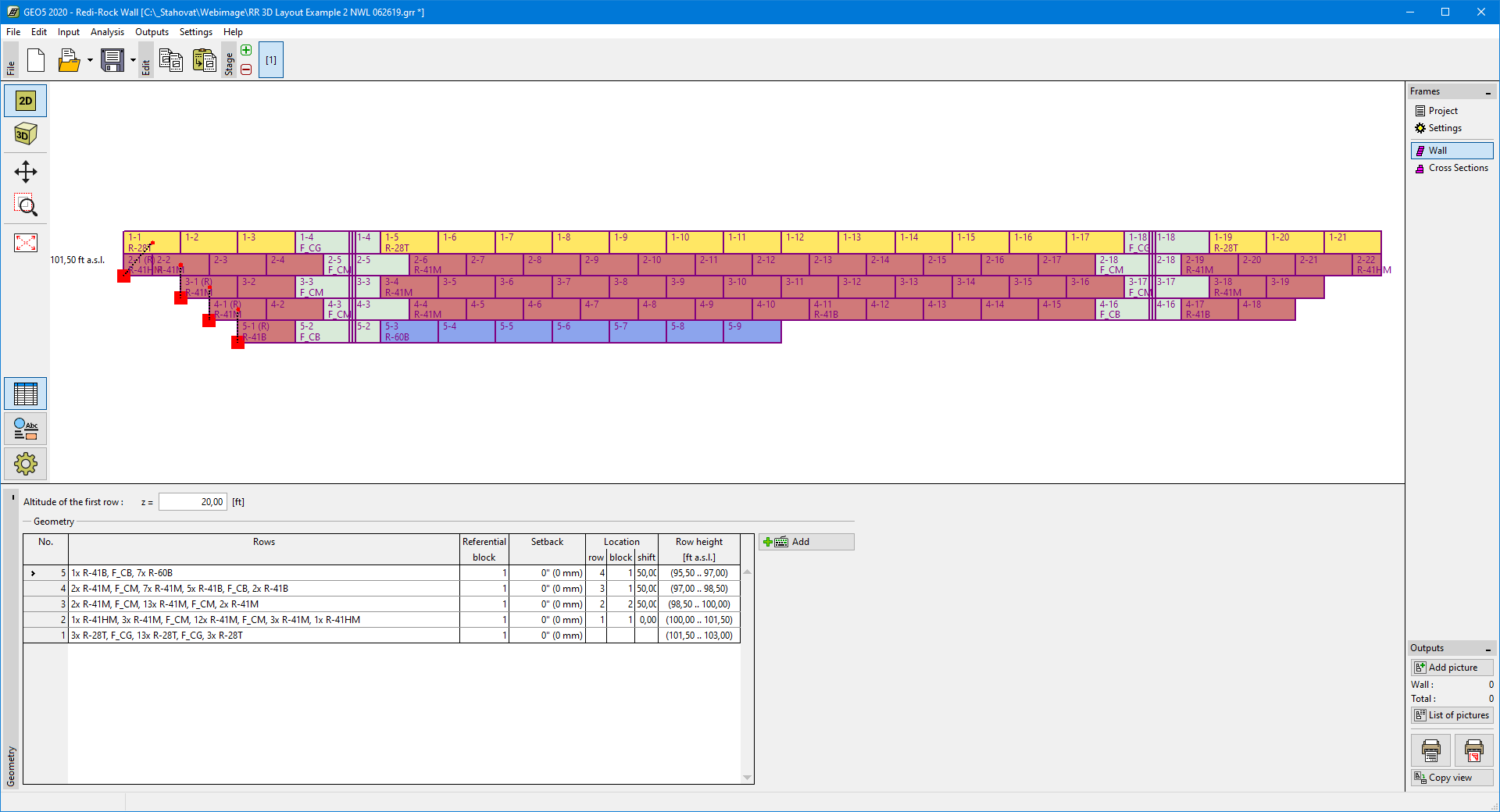 2D visualization of the wall