Slip on Georeinforcement | Program Prefab Wall | Online Help | GEO5
Slip on Georeinforcement
The frame serves to verify the limit state for slip along reinforcement - the frame is therefore accessible only in stages, where the reinforcements are defined.
The window requires inputting the reinforcement number - the forces entering verification analysis together with the shape of the sliding block are then displayed. The calculated forces are stored in the table.
Several calculations for various reinforcements can be carried out. Various design coefficients of individual forces can also be specified. The resulting forces are displayed on the desktop and are updated with an arbitrary change in data or setting specified in the frame. The "In detail" button opens the dialog window that contains a detailed listing of the dimensioning results.
The verification procedure depends on settings in the "Wall analysis" tab - either based on factors of safety or according to the theory of limit states. The solution procedure is described herein.
Visualization of results can be adjusted in the frame "Drawing Settings".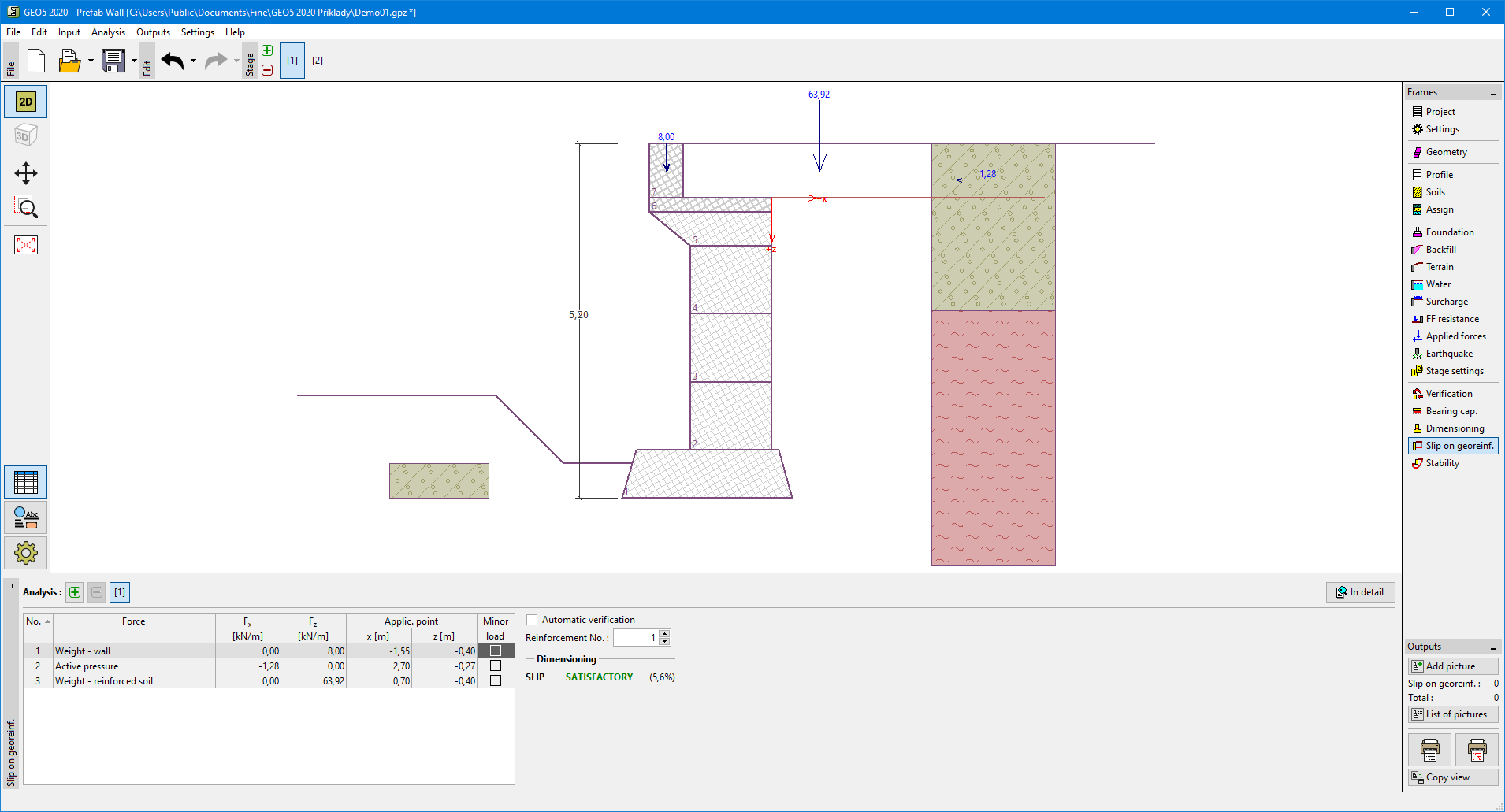 "Slip on georeinforcement" frame