Seismic Combinations (AASHTO) | Influence of Earthquake | GEO5 | Online Help
Seismic Combinations (AASHTO)
For the LRFD Verification methodology and earthquake analysis according to the Mononobe-Okabe, Arrango or NCMA -SRW, it is possible to define coefficients for two seismic combinations in the "Earthquake" frame.
Coefficients Pir reduce seismic effects of the structure.
Coefficients Pae reduce earth pressures.

Input of seismic coefficients in the "Earthquake" frame
The program performs the analysis for both combinations and displays the worst overturning/slip results. Information about used coefficients can be found in the "In detail" results in each program.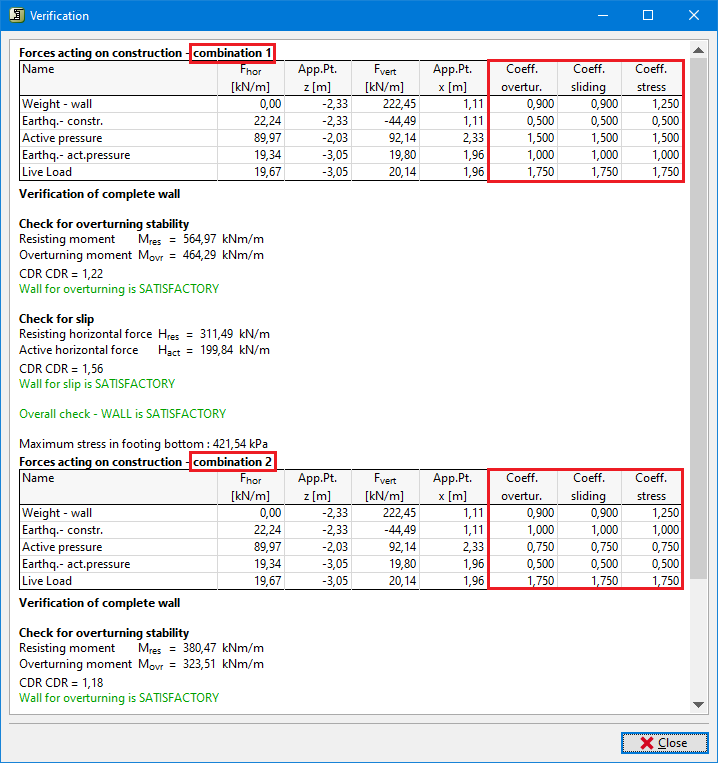 "In detail" results for both combinations
Literature:
AASHTO LRFD Bridge Design Specifications. Eighth Edition, November 2017 (chapter 11-24).