Design Coefficients | Common Input | Online Help | GEO5
Design Coefficients
The "Analysis" or "Verification" (for verification methodology - Classical way) frames that display the list of computed forces allow specifying design coefficients. A design coefficient multiplies the corresponding force. When inputting the coefficient, the results are automatically recomputed, and the desktop shows modified forces.
Design coefficients are advantageous, for example, for:
Structure testing when a structure response to an increase of force specified directly in the analysis window can be visualized.
Excluding several forces from verification or their reduction.
Specifying design combinations - e.g. different coefficients can be assigned in the sense of EC to main load variables and side variable loads.
The following combinations can be specified, for example, when performing the wall verification:
| | | | |
| --- | --- | --- | --- |
| | Analysis 1 | Analysis 2 | Analysis 3 |
| | 1.0 | 1.0 | 1.0 |
| | 1.0 | 1.0 | 1.0 |
| | 1.0 | 0.5 | 0.5 |
| | 0.5 | 1.0 | 0.5 |
| | 0.5 | 0.5 | 1.0 |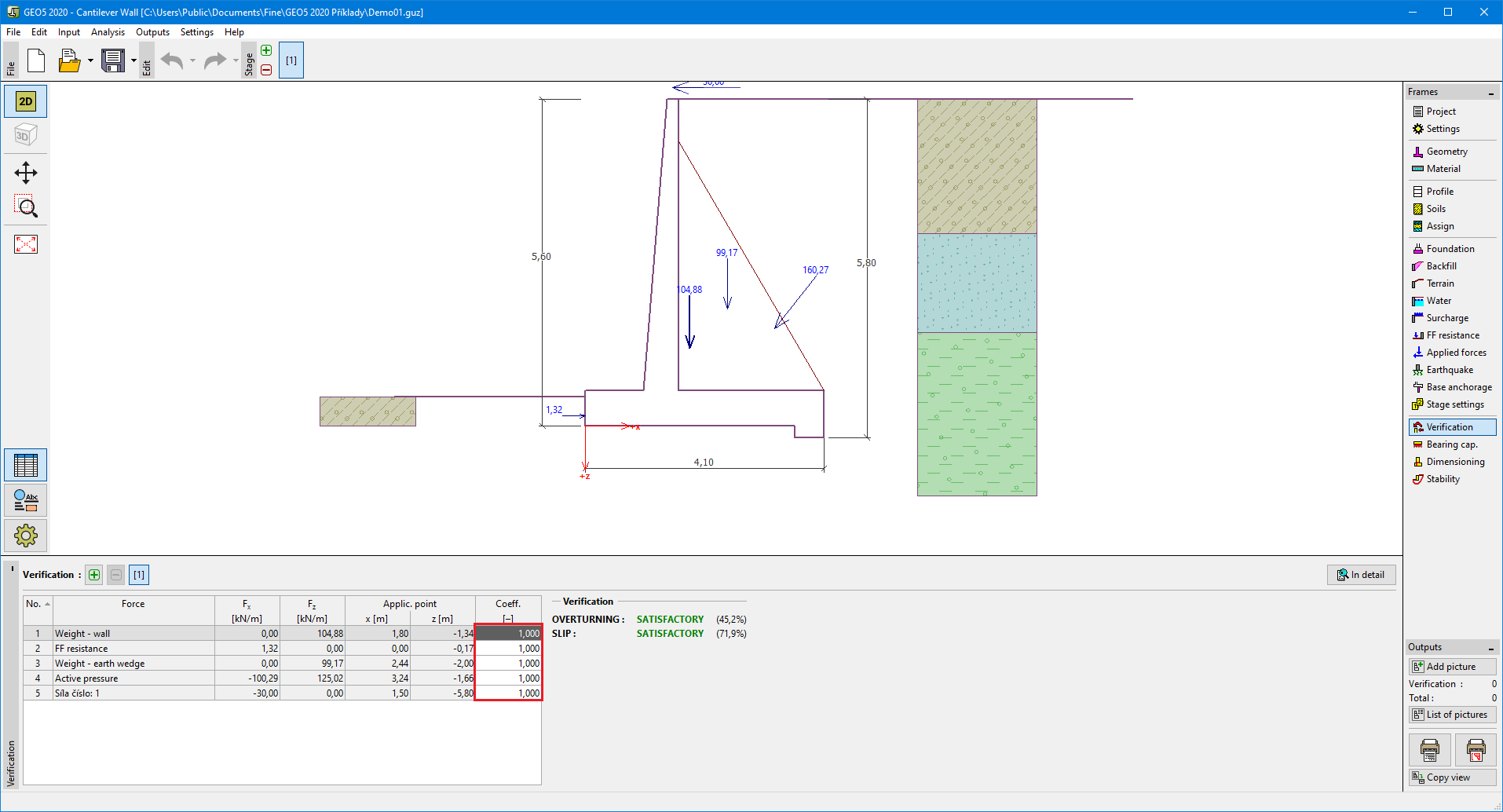 "Verification" Frame - application of design coefficients