CPT | Program Pile CPT | Online Help | GEO5
CPT
The frame "CPT" contains a table with a list of cone penetration tests (CPT).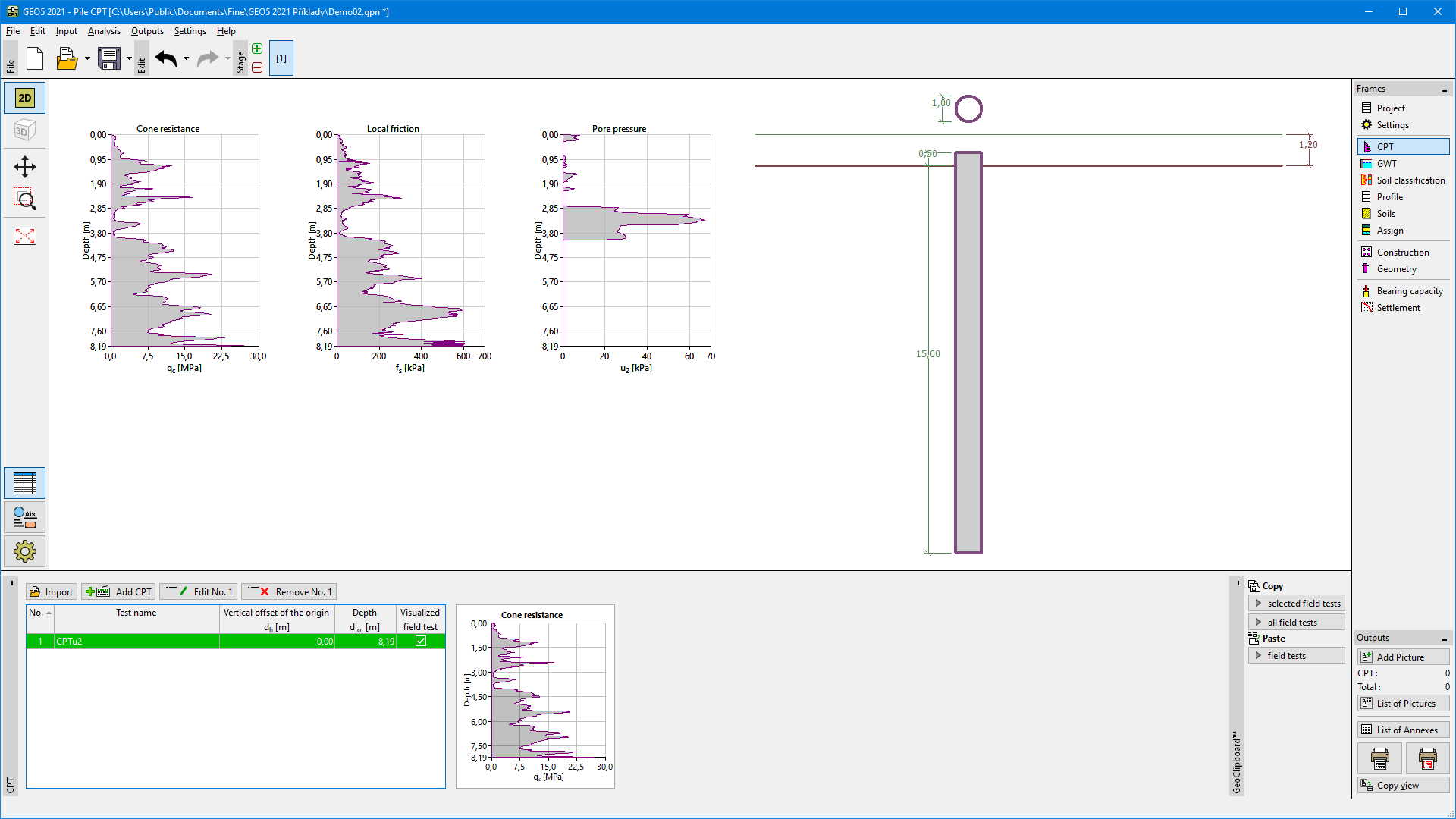 Frame "CPT"
The type and diameter of the CPT cone are inputted for the NBN EN1997-1 ANB analysis type.
In the tertiary clay layers, the cone resistance is reduced with coefficient γqc = 1,3 for M1/M2 cone types and γqc = 1,15 for M4 cone types.
The results of cone penetration tests (CPT) can be imported into the program in many formats (eg. *.CPT, *.GEF, *.AGS, *.SPE, *.GRU,*.xlsx, *.csv, *.ods,*.txt).
Data of CPT can be copied within "Pile CPT", "Spread Footing CPT" and "Stratigraphy" programs using "GeoClipboard".