Sand-Gravel Cushion | Program Spread Footing | Online Help | GEO5
Sand-Gravel Cushion
The "Sand-gravel cushion" frame allows us to input parameters of the sand-gravel cushion below the foundation. The cushion thickness and overhang over the foundation edge are required. The values can be edited either in the frame by inserting values into input fields, or on the desktop with the help of active dimensions.
The cushion filling can be selected from a combo list that contains soils specified in the frame "Soils".
The input sand-gravel cushion influences the analysis of both the bearing capacity and settlement.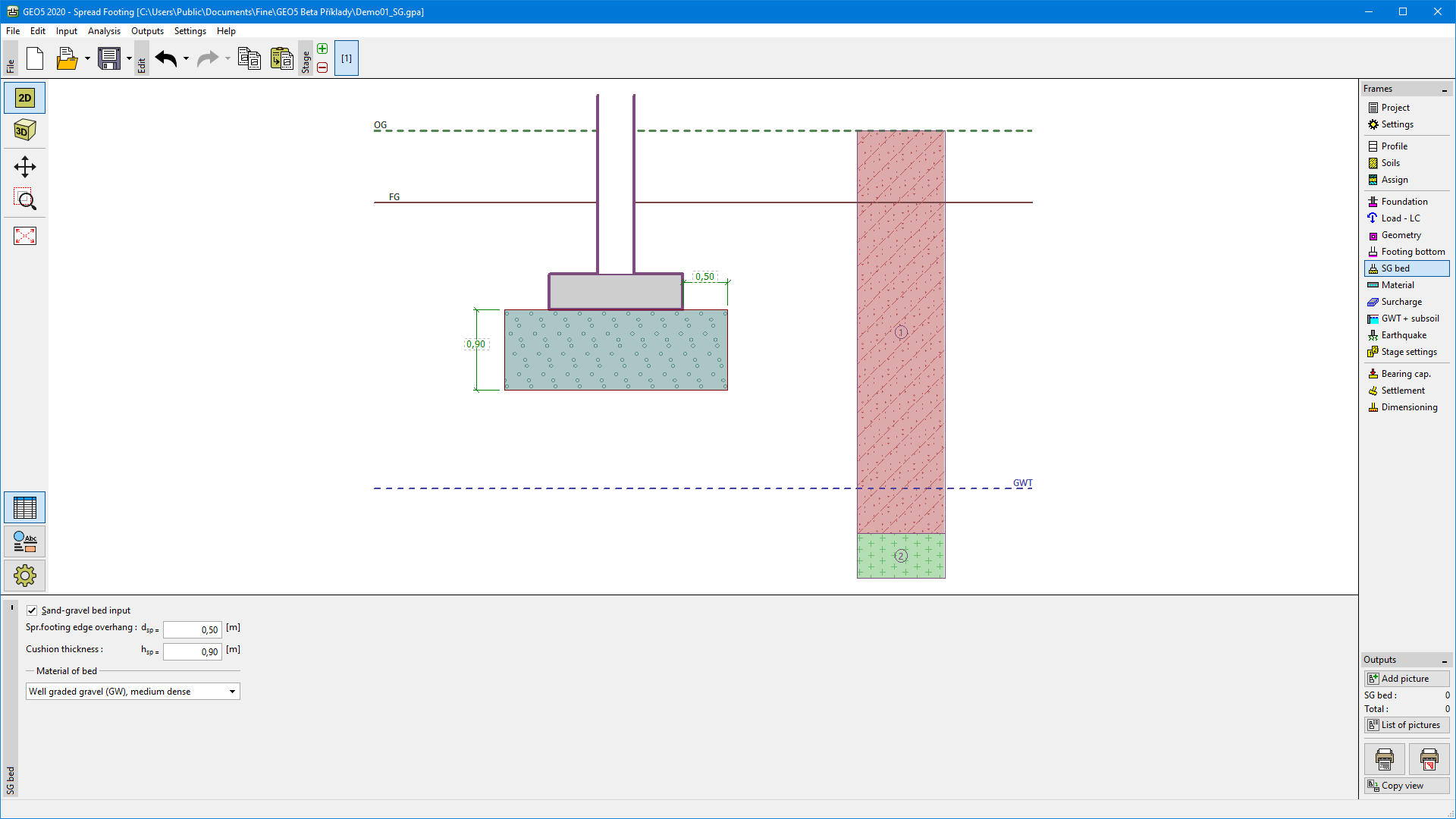 Frame "Sand - gravel cushion"