Stability | Program Sheeting Design | Online Help | GEO5
Stability
The "Stability" frame serves to export designed wall to other programs - "Slope Stability" (verification of global stability) and "Sheeting Check" (calculation of deformations and modeling of the real behavior of the structure, assessment of anchors and anchor system).
In the frame is input the Depth of the structure in soil , which is the same for all construction stages. For anchored walls the corresponding "Anchor force" should be specified.
The program displays minimum or recommended depth of structure in soil - the depth based on results from all analysis from all construction stages. If the input depth is greater than the calculated necessary depth, information is displayed green, otherwise red.
The "Slope Stability" button launches the "Slope stability" program and all necessary data are transferred into it. The program allows us to check the overall stability of structure. The button is available only if the program "Slope stability" is installed. After performing calculations and leaving by "OK" button, the results are transferred to the protocol of the calculation into the program "Sheeting design".
By pressing the "Data for Sheeting Check" button all data are copied to the clipboard. These data can be paste into the program "Sheeting Check" as a new task.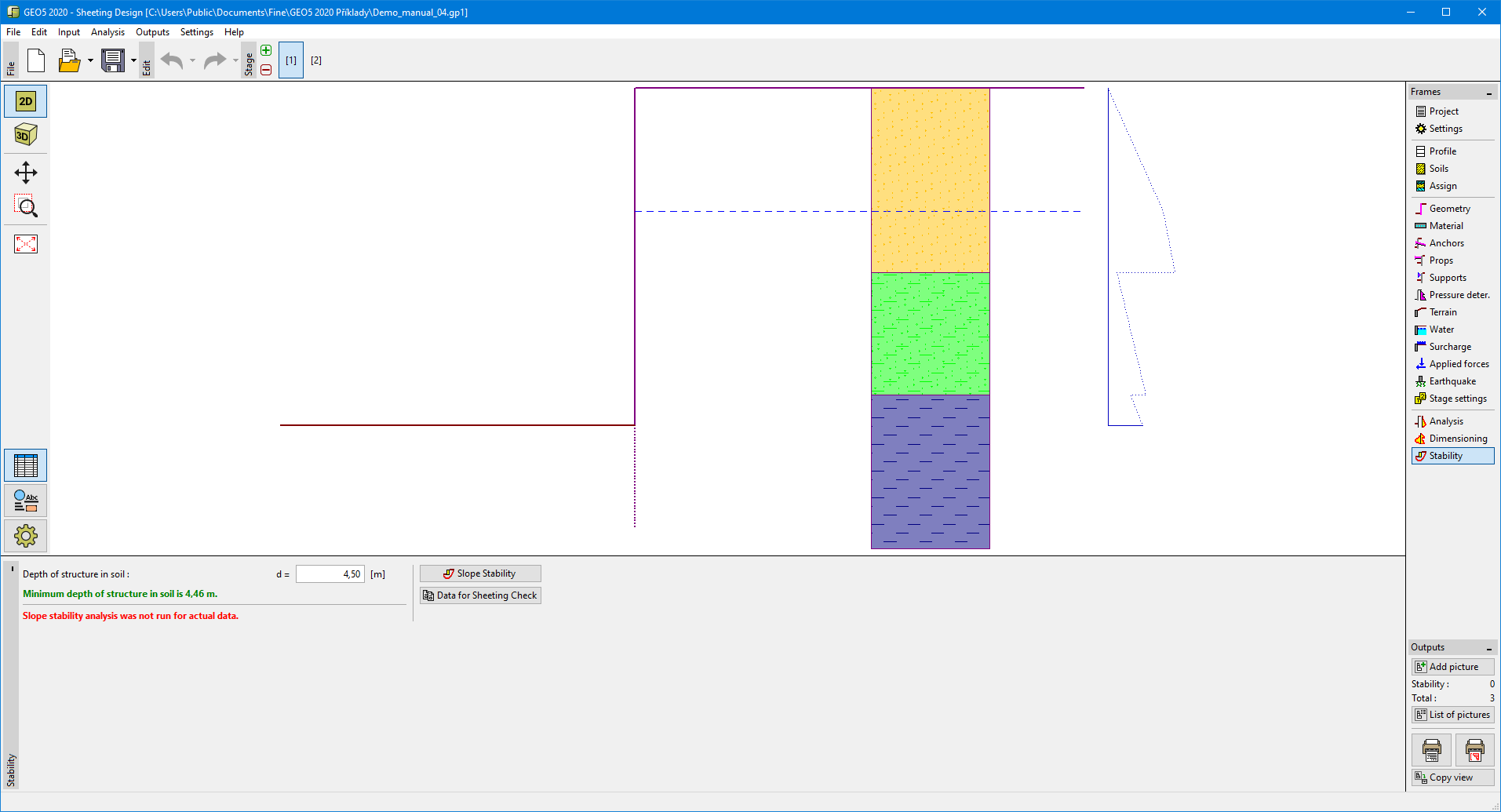 Frame "Stability"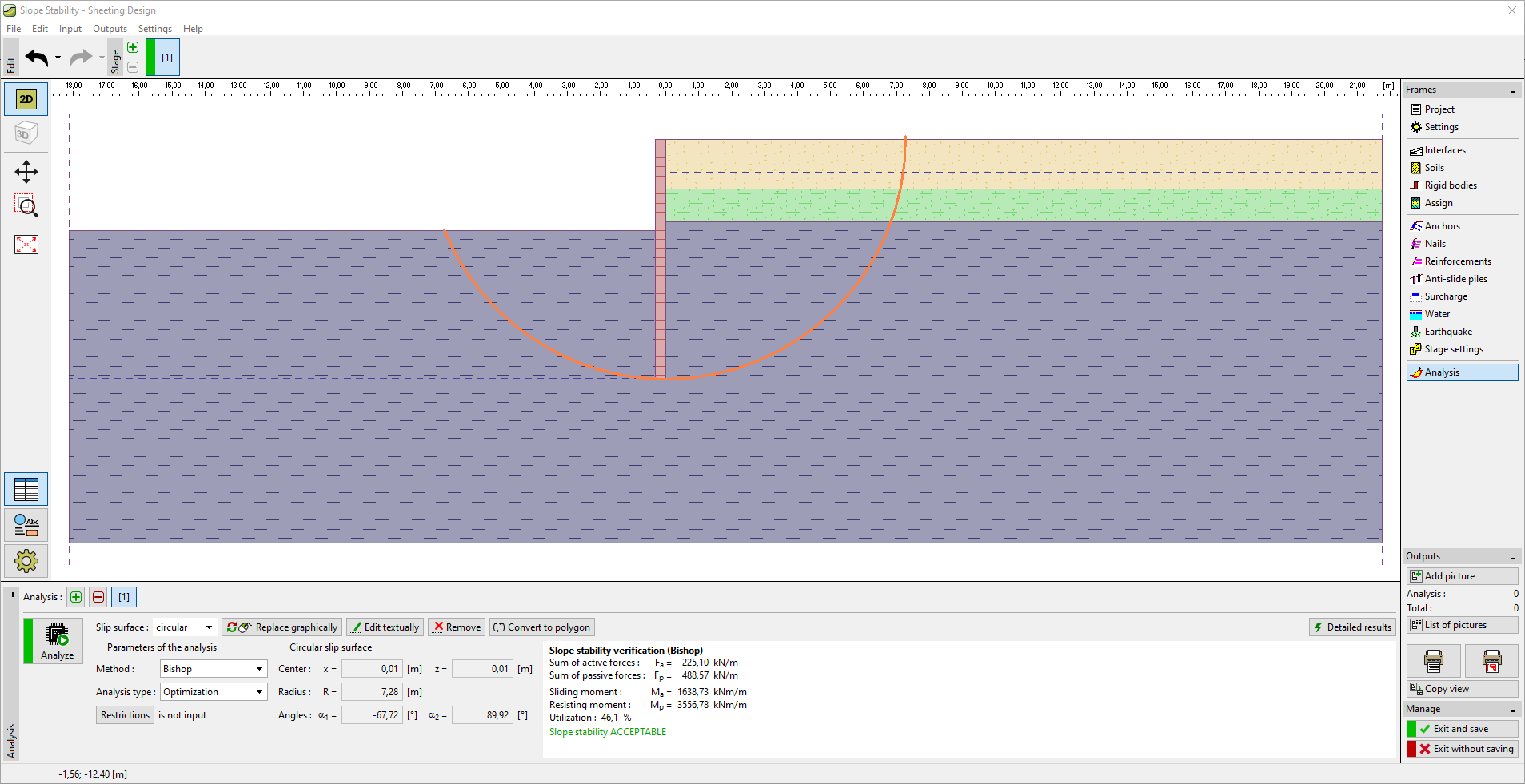 Program "Slope stability"