Site view on Google Maps | Common Input | GEO5 | Online Help
Site view on Google Maps
GEO5 programs allow to show the location of the construction on Google Maps. In the most GEO5 programs it is possible to define GPS coordinates in the frame "Profile".
In the Czech version of programs local S-JTSK coordinates can be introduced, too.

Input of GPS coordinates
By pressing the "View on map" button you can show the location on the Google Maps.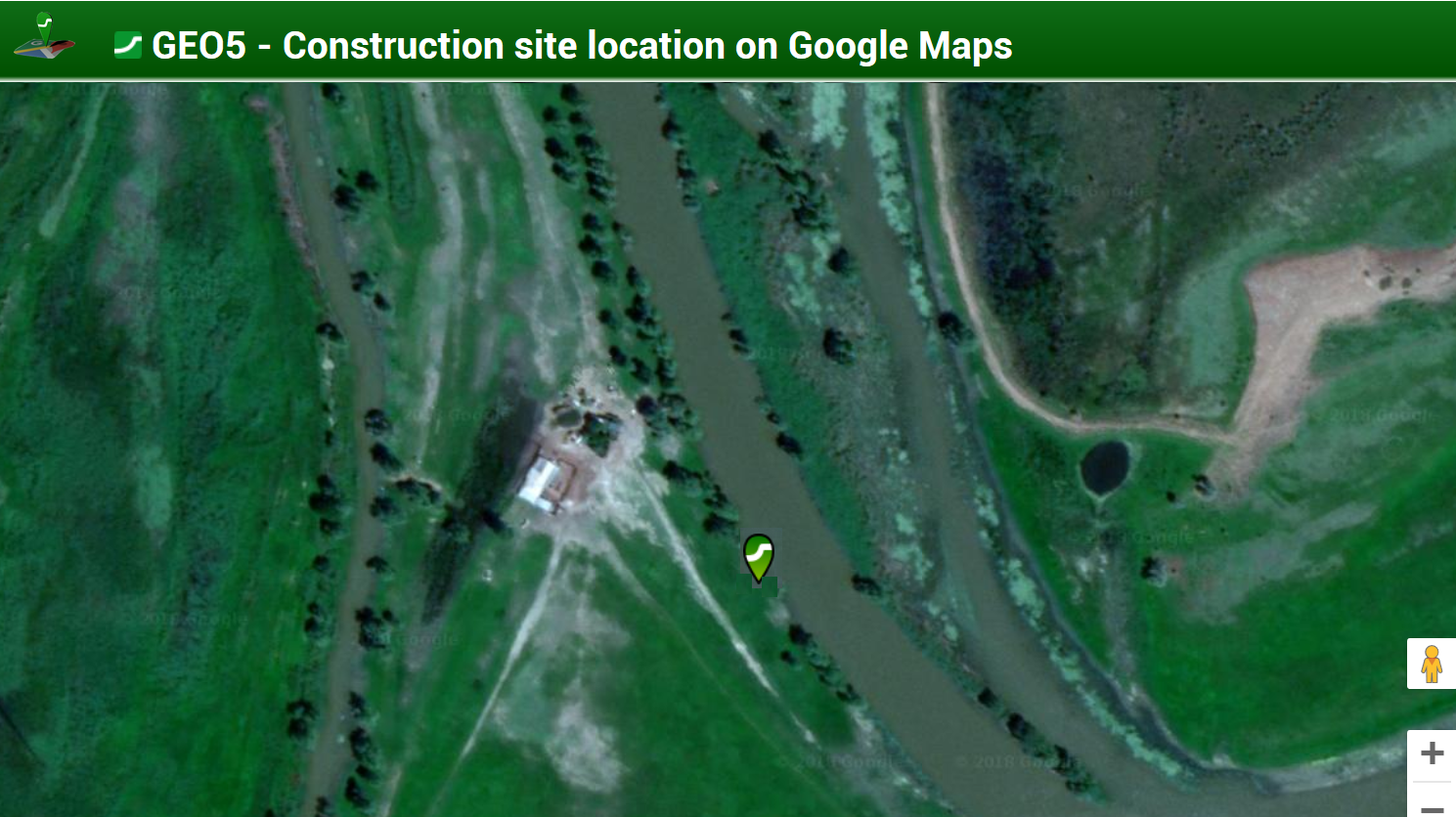 The site on Google Maps
In the program "Stratigraphy" it is possible to show the shape of construction site and input boreholes and field tests. If the coordinate system is S-JTSK, GPS coordinates are calculated automatically. For another coordinate systems it is neccesary (in the frame Construction Site) to input one point in both - local system coordinates and GPS coordinates.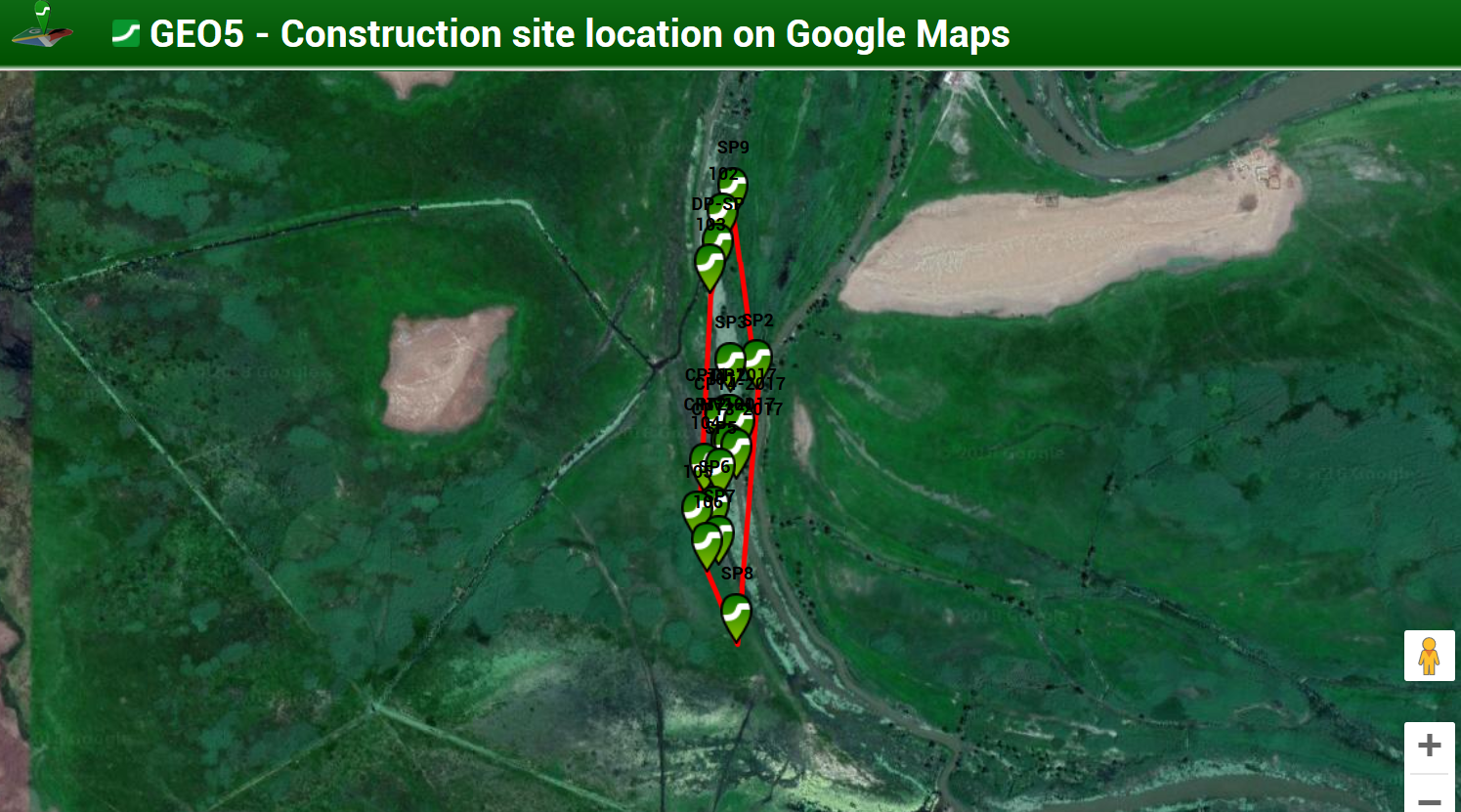 Input of the point in both coordinate systems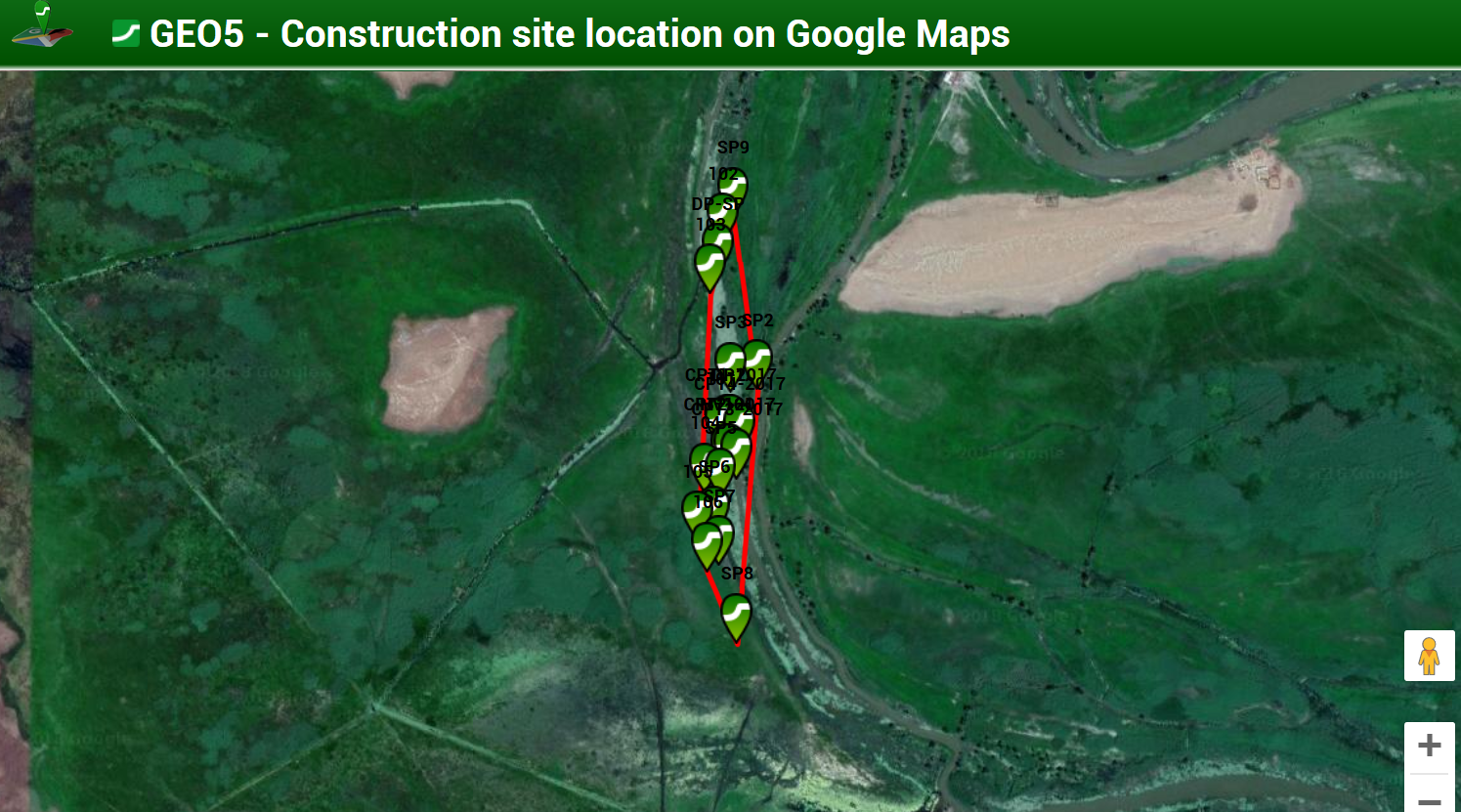 The construction site with provided tests on Google Maps