Types of nails | Program Nailed Slope | GEO5 | Online Help
Types of nails
The "Types of nails" frame serves to specify a nail type in a table. The strength parameters of nails can be either input by the user or determined by the program from the input data.
The table lists the following input data; either input or computed:
nail head strength
nail tensile strength
pull - out resistance per 1

m

(1

ft

).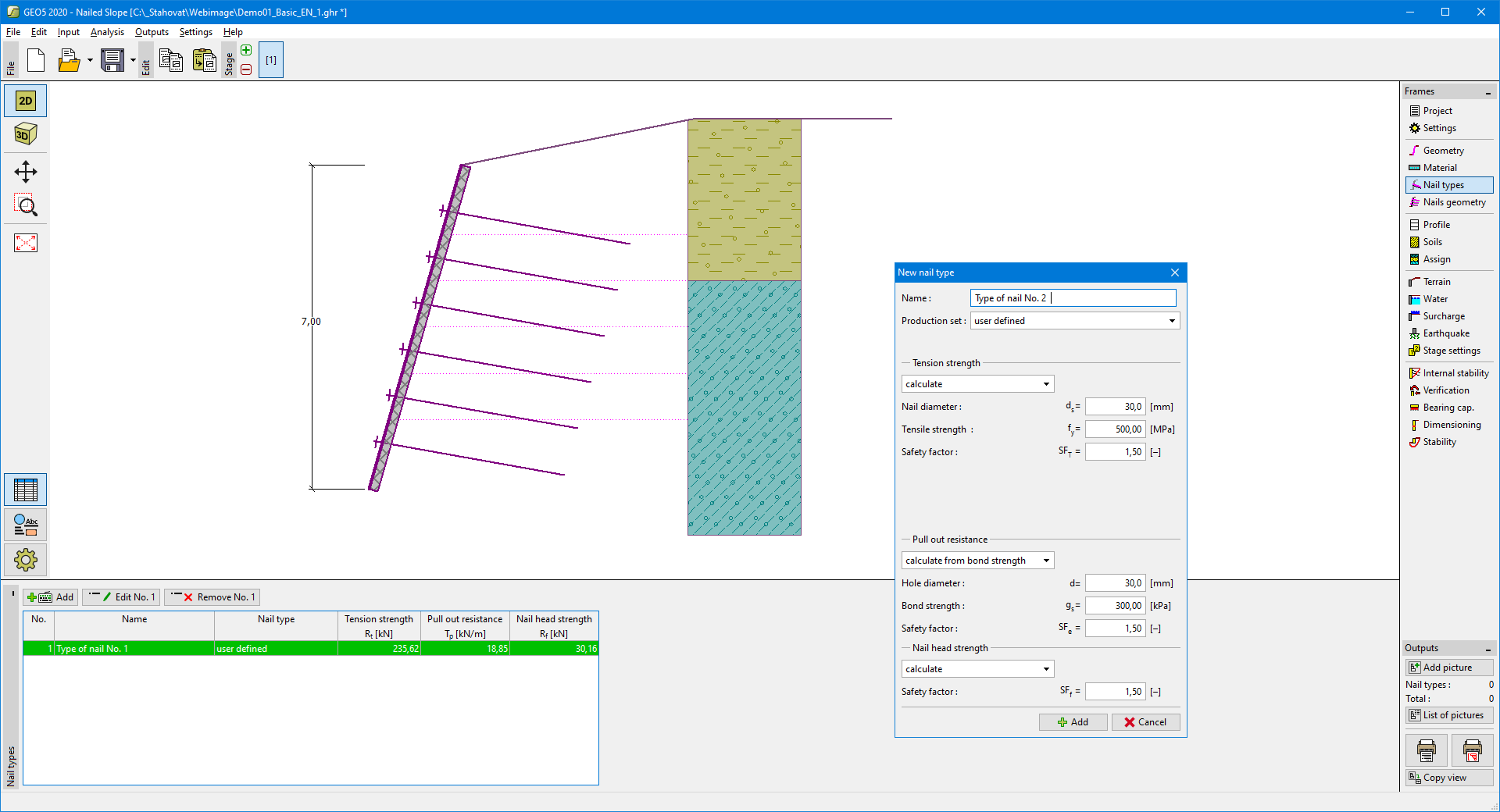 Frame "Types of nails"