Settlement - EA-Pfähle | Program Pile | GEO5 | Online Help
Settlement - EA-Pfähle
The "Settlement" frame serves to display the pile load-settlement curve. More computations can be performed in the frame.
The calculation is carried out according to EA-Pfähle method. The method is selected in the "Settings" frame.
The combo list serves to choose the type of determination of the pile shaft and base resistance:
input
lower values (program automatically determines the lower values for qs and qb)
upper values (program automatically determines the upper values for qs and qb)
The table in the left bottom part of the frame directly allows us to specify values of the shaft resistance for the relevant layers of soil. Buttons "Edit qs" and "Edit qb" open dialog windows with a help section for entered parameters of shaft resistance qs and base resistance qb. Pressing the "OK" button in a particular window stores the input parameters for a given layer into the table.
The analysis results are displayed in the right part of the desktop. The "In detail" button opens the dialog window containing detailed listing of the verification results.
Visualization of results can be adjusted in the frame "Drawing Settings".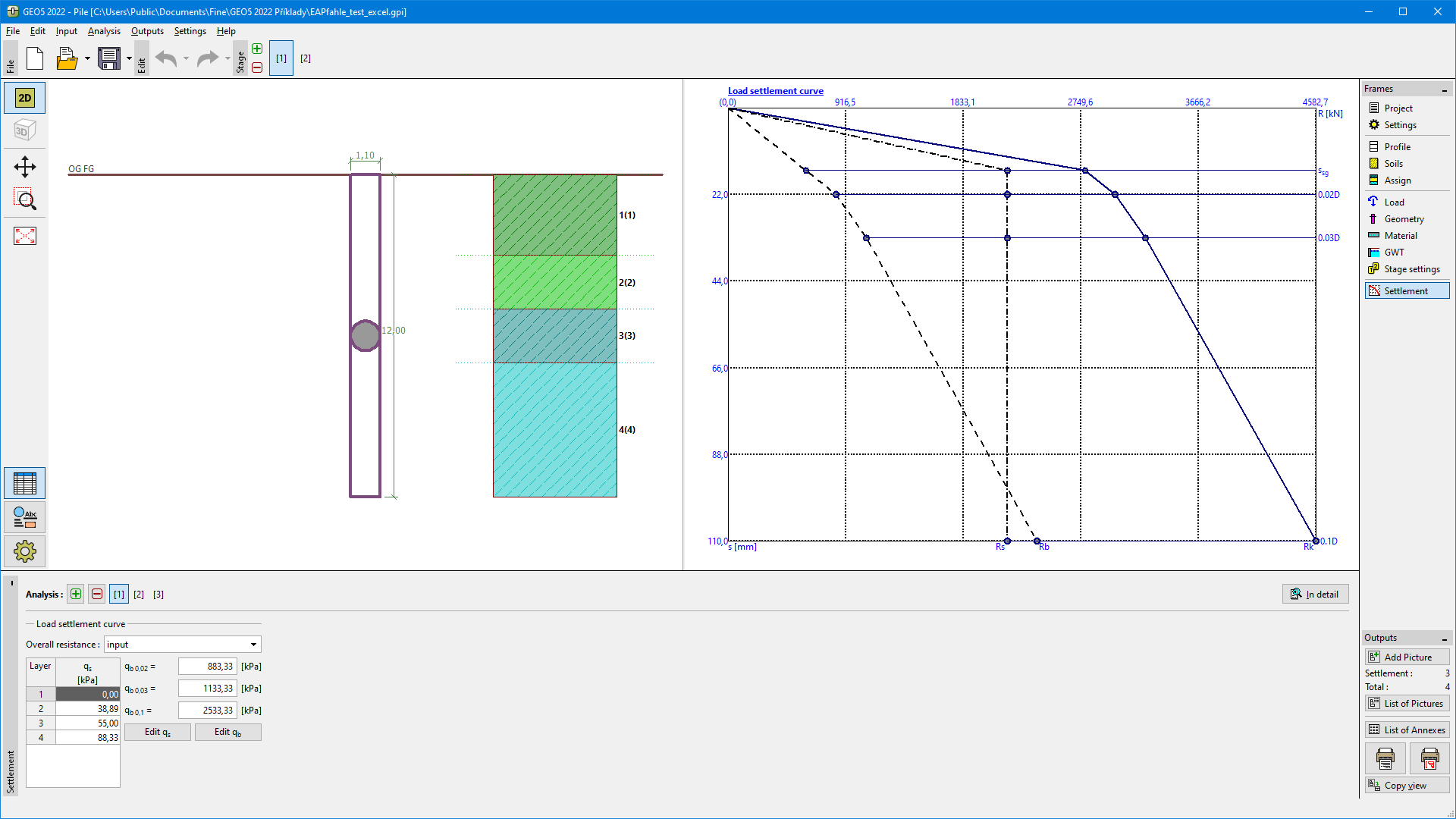 Frame "Settlement" - load-settlement curve (EA-Pfähle)