Contacts | Construction Stages | Online Help | GEO5
Contacts
The frame "Contacts" contains a table with the list of contacts. Adding contacts is performed in the "New contacts" dialog window.
The contact elements are used in applications that require a proper representation of structure-soil interaction. They can be further used to model joints or interfaces of two distinct materials (soil - rock interface). Contacts are assigned to already defined lines - free lines or mesh lines (interfaces). The contact is defined by its type.
The contact location is selected from the combo box (mesh line, terrain segment).
The input contacts can also be edited on the desktop with the help of active objects.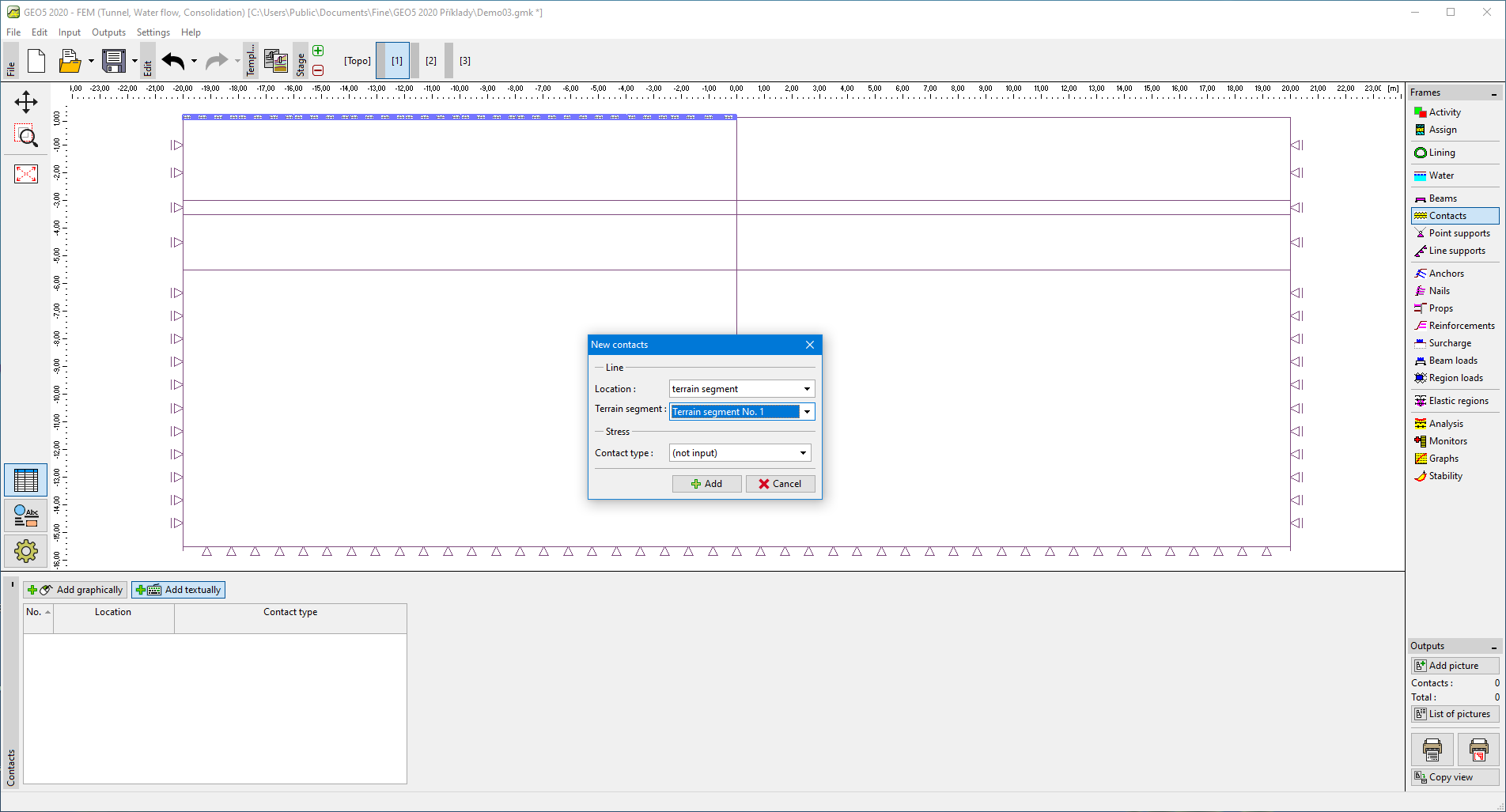 Frame "Contacts"