Project | Program Redi-Rock Wall | GEO5 | Online Help
Project
The "Project" frame is used to input basic project data and to specify the settings of the analysis run. The frame contains an input form to introduce the basic data about the analyzed task, i.e. project information, project description, date, etc. This information is further used in text and graphical outputs.
The frame also allows us to switch analysis units (metric/imperial).
The website of the manufacturer (https://www.redi-rock.com) can be opened by "Get a Quote" button.
Project data can be copied within all GEO5 programs using "GeoClipboard".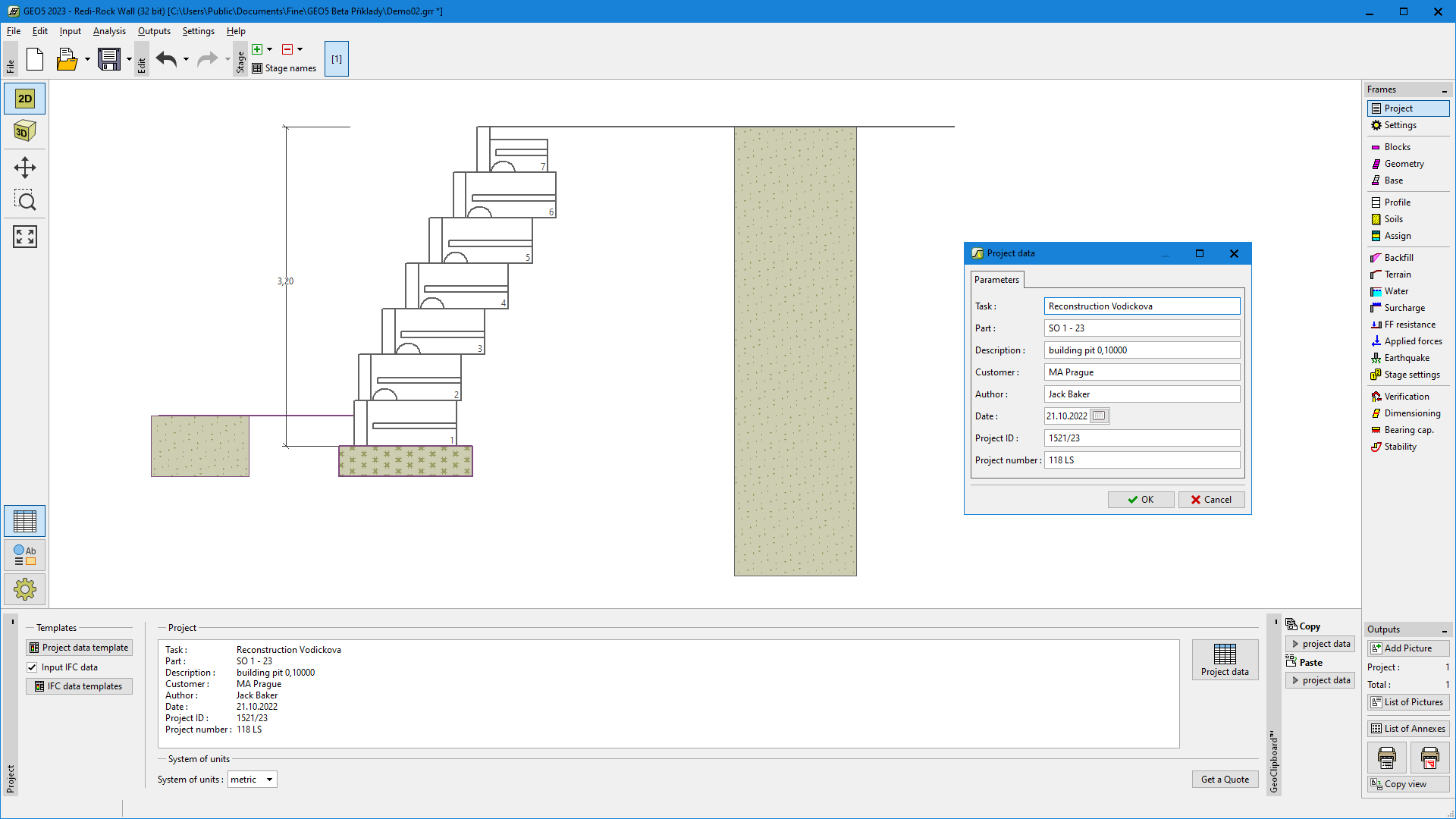 Frame "Project"