Analysis | Program Beam | Online Help | GEO5
Analysis
The frame "Analysis" also serves to display the analysis results. The analysis is carried using the finite element method incorporating the Winkler-Pasternak subsoil. Several analyses, including presentation of results, can be carried out for one task. Information about the performed analysis is displayed in the top right corner of the frame. Should the analysis parameters change it is necessary to re-run the analysis by pressing the "Analyze" button.
If the subsoil parameters are calculated from the geological profile, it is necessary to choose "Characteristic combination for subsoil analysis" in the combo list.
The "Results" combo list serves to set combinations of load for ULS or SLS (possibly envelopes of combinations of load cases) for which the results should be displayed on the desktop. 
The bottom part of the window serves to define, which variables are visualized (Displacements, Shear force, Moment…) and the way of their appearance on the desktop.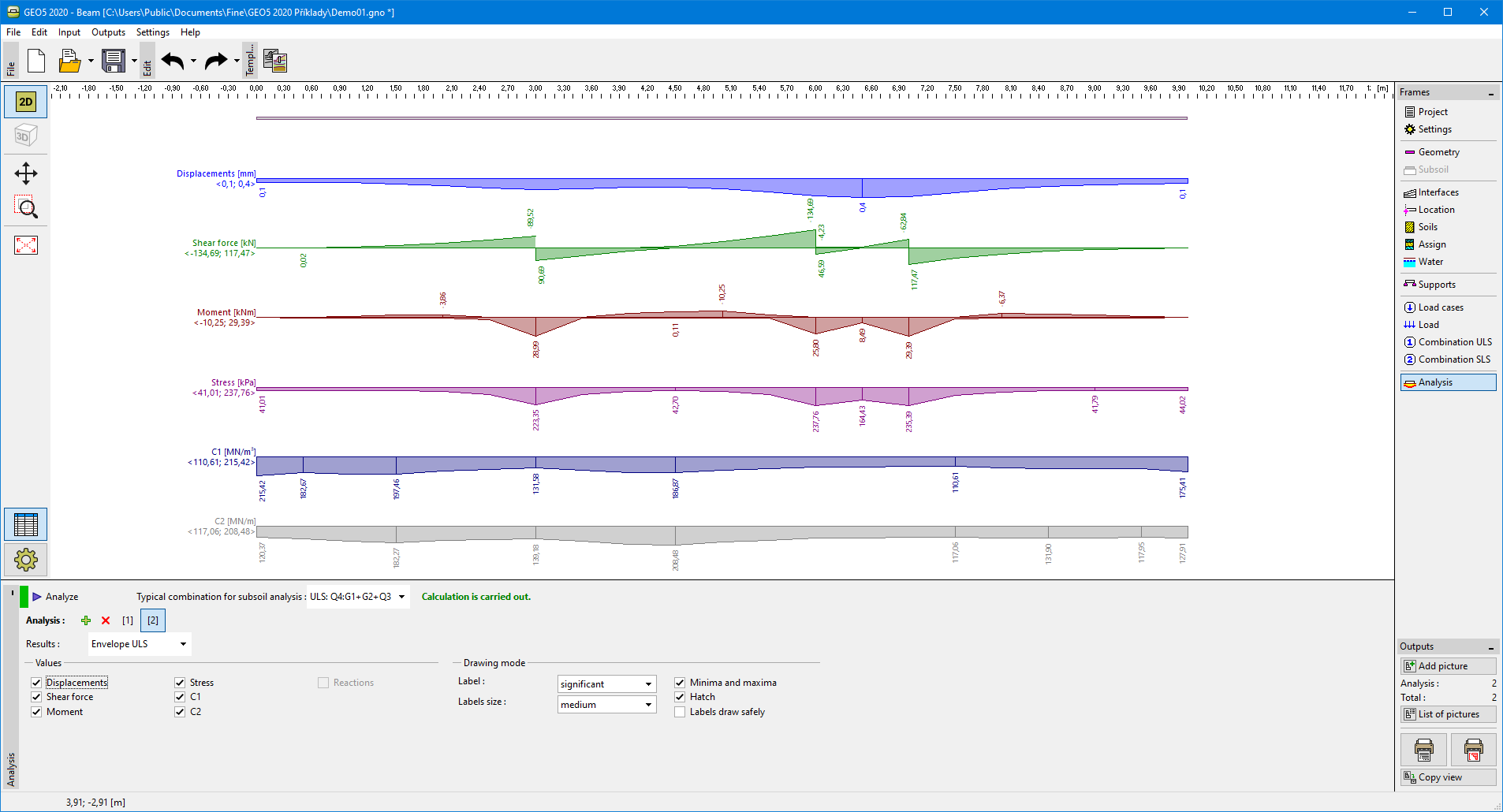 Frame "Analysis"