Export IFC (BIM) | Common Input | GEO5 | Online Help
Export IFC (BIM)
GEO5 programs allow exporting data into the IFC format. This format is used as an exchange platform between the programs in the building information modeling area (also known as BIM).
The option of the export is available from the menu "File"/"Export"/"IFC format".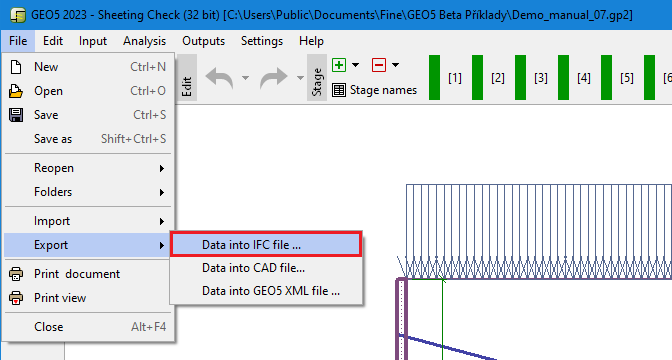 IFC Export
The programs allow exporting graphical data corresponding with the constructions in the 3D visualization. Another part of the IFC export is non–graphical data which can be imported into third-party programs. As an example of an export we may set:
material properties of the structure (concrete, steel, masonry)
soil parameters (2D interfaces, 1D profile, front face resistance...)
cross-sectional properties of shoring structures (piles, sheet piles, rectangular walls...)
parameters of anchor elements (anchors, props, nails)
properties next to the structure (surcharge, water, front face resistance, applied forces...)
basic parameters of field tests and soil profiles
It is also possible to define and export IFC extra data.
Before the export, it is possible to select the required data.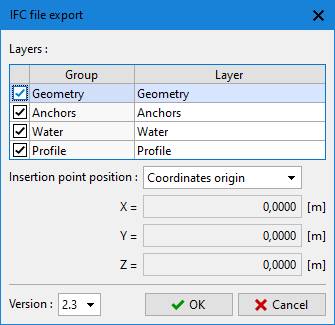 Selection of required data
The final structure of visualized data depends entirely on the program which we use. For clarity and functionality, we can recommend, for example, BIM Vision, Tekla BIMsight, Xbim Xplorer.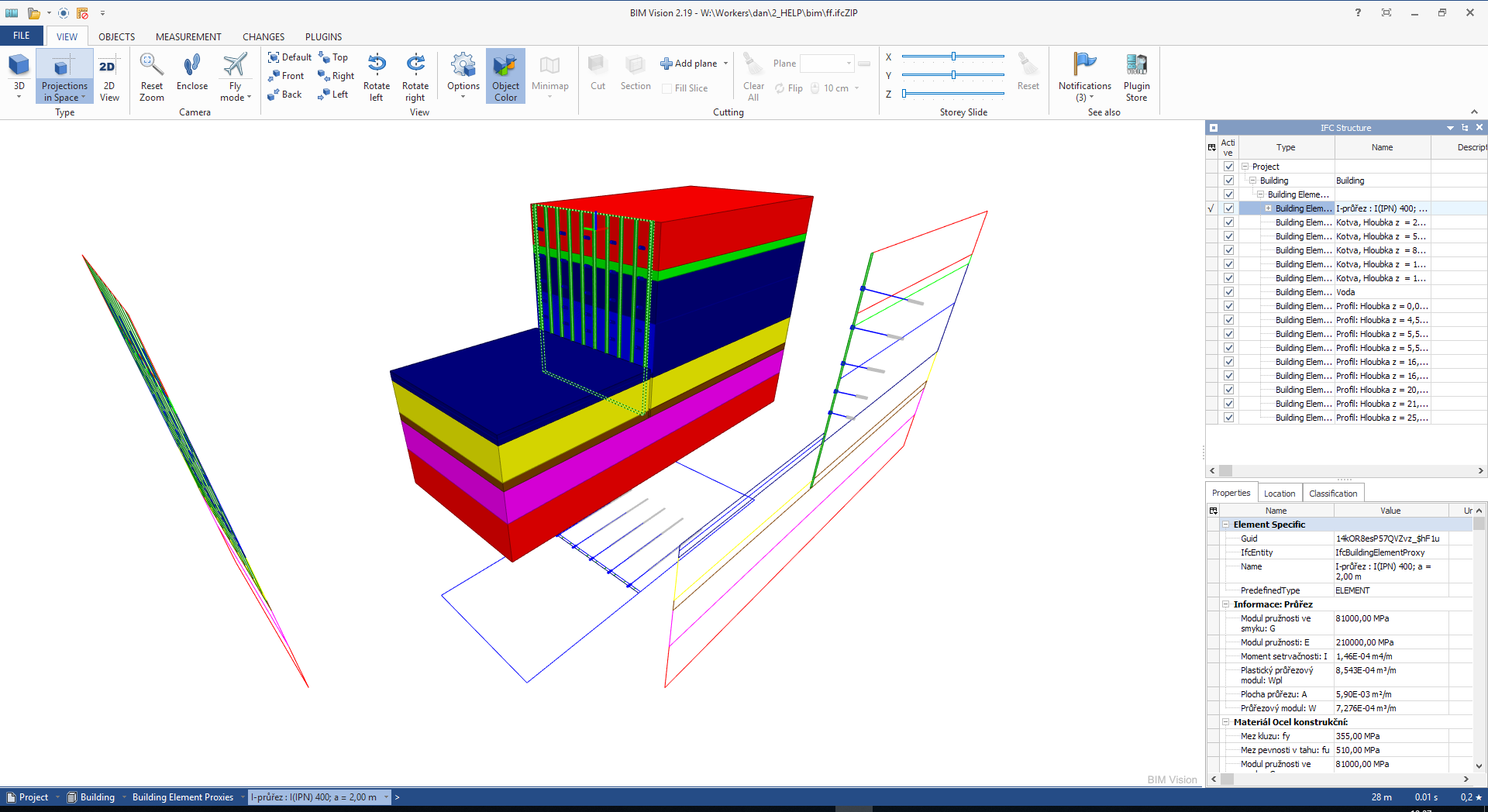 Example of an imported structure into the "BIM vision" program
The export of IFC data is going to be clarified and amended within the next development according to real needs.