Assign | Topology | GEO5 | Online Help
Assign
The frame "Assign" contains a list of layers of the profile and associated soils. The list of soils is graphically represented using buttons in the bar above the table or is accessible from a combo list for each layer of the profile.
The procedure to assign a soil into a layer is described in detail herein.
Unlike other programs the soils, which become active in calculations stages, are assigned to regions rather than to interfaces. The regions are created automatically when creating the computational model.
When a new soil is assigned in a topology regime, it is automatically assigned to all regions in a given geological layer.
Assign of soils can be copied within all 2D GEO5 programs using "GeoClipboard".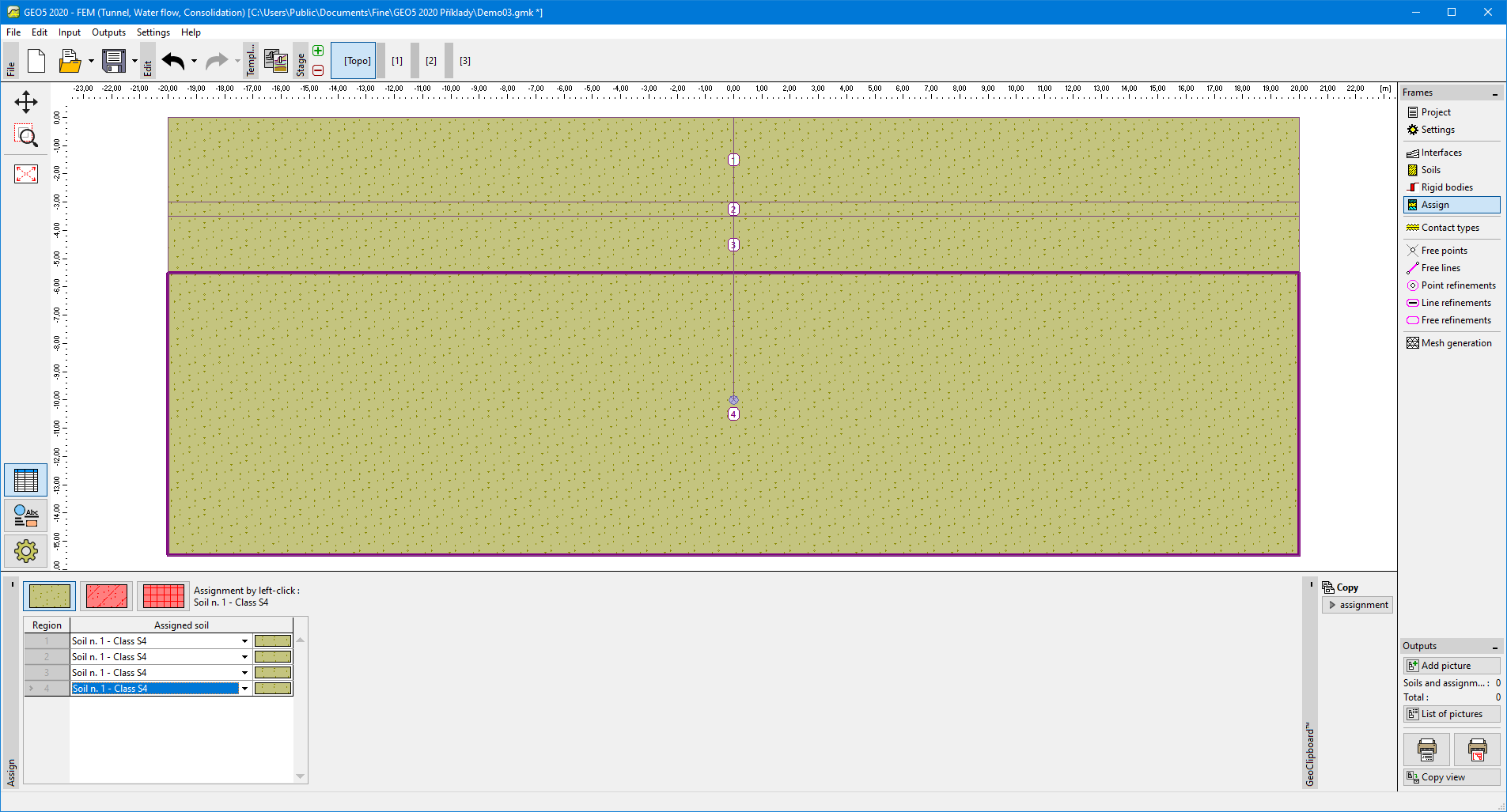 Frame "Assign"