Wall Geometry | Modeling the Entire Wall | GEO5 | Online Help
Wall Geometry
The wall configuration is defined in the "Wall Geometry" frame.
The wall blocks allow creating of many wall shapes including corners, arcs, setbacks, spaces between blocks.
The function of the program is similar to creating a wall from the Lego building kit!:
Rows of the wall are displayed in the table. Note that the table only allows rows to be deleted starting from the last row entered to the first.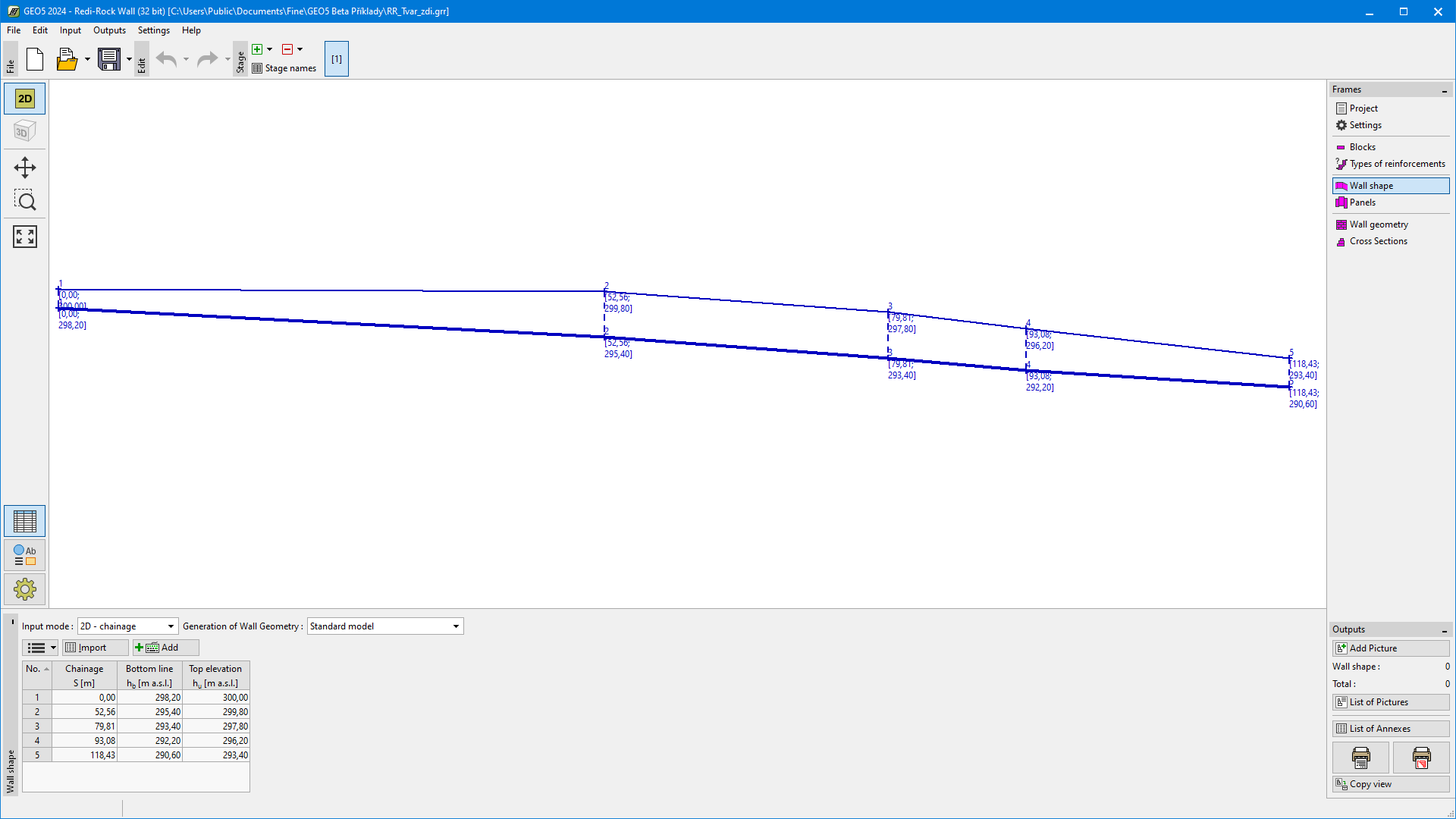 Model of the wall with planters
By pressing the "Test of collisions" button it is possible to verify whether the wall is entered correctly and no collisions occur between the blocks. The program colors the blocks with light gray, and collisions with red.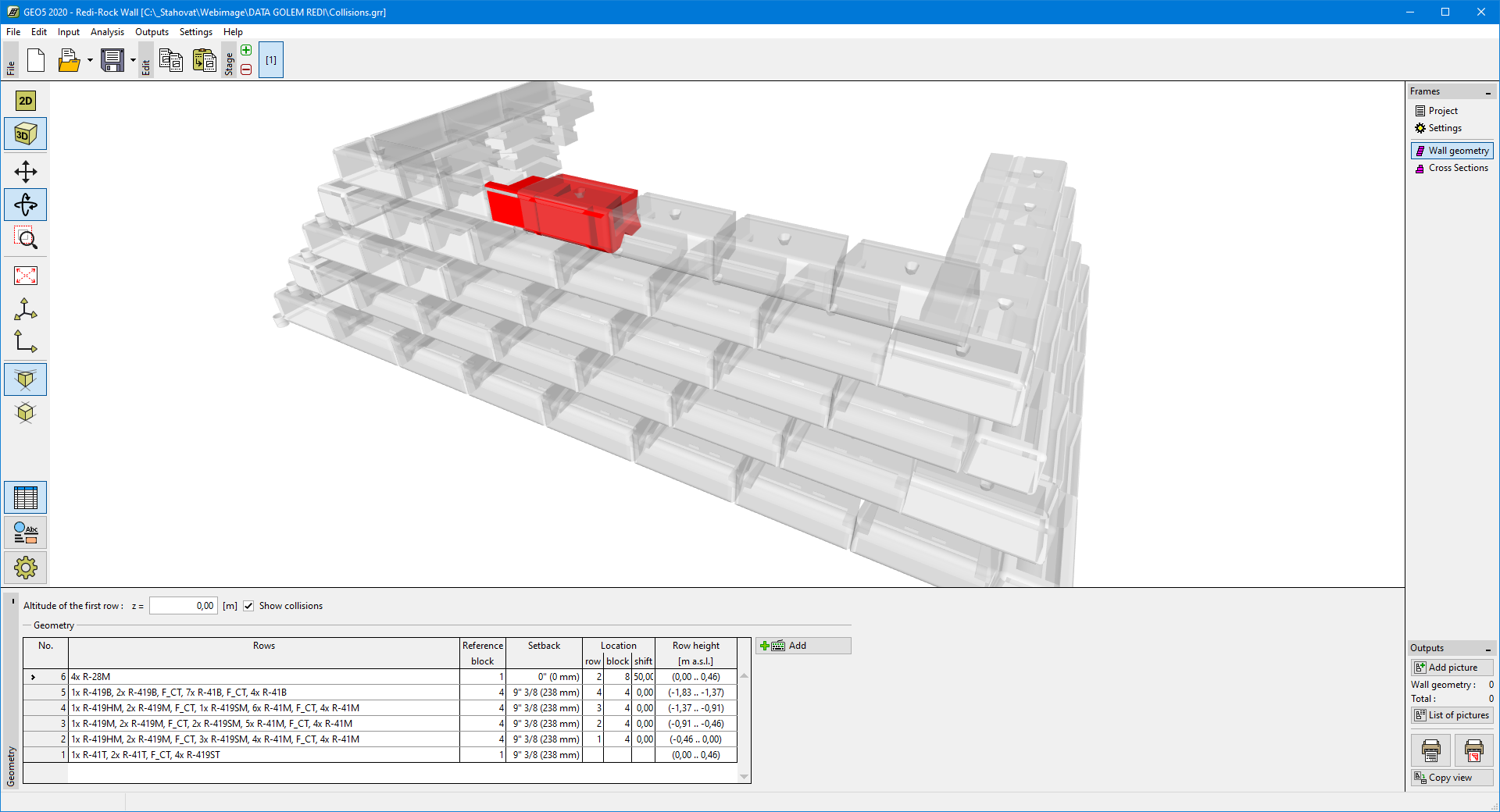 Test of collisions