Layer with Zero Thickness | Definition of Interface in Borehole | Online Help | GEO5
Layer with Zero Thickness
Edit thickness "0"

m

- generation of a model is performed normally, just in the point (borehole coordinates), the thickness layer is equal to zero. The final model usually does not correspond to the real state.

In the picture, there is a model of erosion with layers of zero thickness above the middle borehole - the result is not realistic.
Another option is to define a depth of layer or to let the interface "not-defined".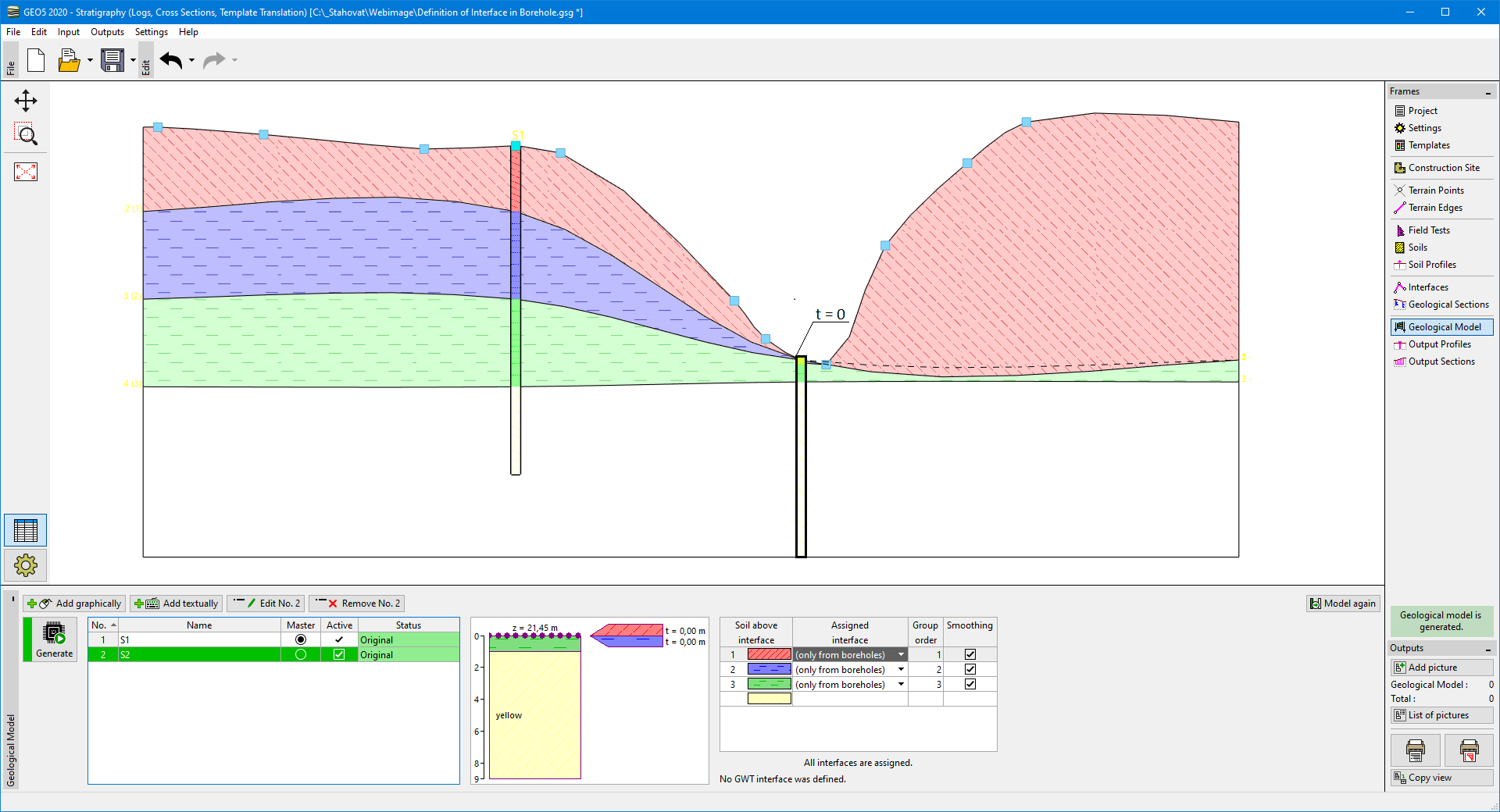 Model of erosion with zero thickness of layers above the middle borehole