Material | Program Gabion | Online Help | GEO5
Material
The "Material" frame contains a table with a list of input filling (aggregates) and material parameters of applied gabion wire netting. Adding material and netting is performed in the "New material" dialog window.
The material parameters of filling and netting of the currently selected gabion block are displayed in the right part of the frame.
An approximate value of the angle of internal friction of the material of gabion filler is for a well graded gravel in the range of 35 - 40, for a quarry masonry, it can be larger.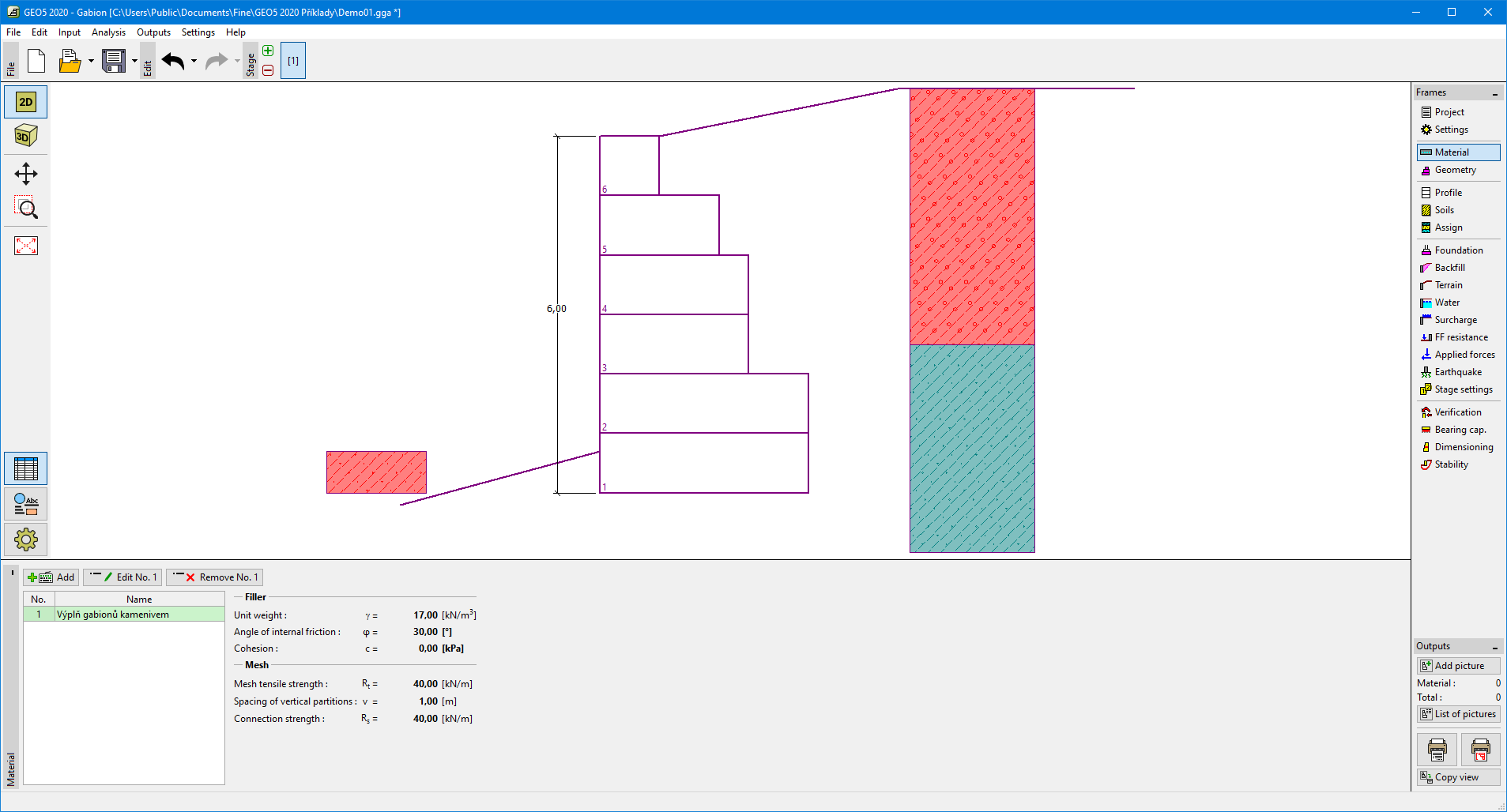 "Material" frame