Soil Mix | Program Sheeting Check | Online Help | GEO5
Soil Mix
The frame "Soil Mix" serves to verify the Soil Mix. This frame is available only for the soil mix wall with steel section.
In the right part, the envelope of pressures acting on the wall is displayed for all analyses. The envelope is constructed from the results of all construction stages. The "Modify" button opens the dialog window "Construction stage selection", where it is possible to select the construction stages that are used to generate the current envelope (by pressing corresponding buttons).
The frame further allows for selecting the load type (rectangle, triangle), arc rise, and coefficient ofpressure reduction acting on the wall.
The values of calculated internal forces (bending moments and shear forces) and the maximum pressure are displayed in the right part of the frame. Their calculation is the same as for lagging.
Verification can be done for the whole wall height, or only to the depth of the excavation. In the case of a combined wall with more sections, it is necessary to select a specific section.
The "In detail" button at the right part of the frame opens the dialog window with detailed results.
The frame allows us to perform a larger number of analyses.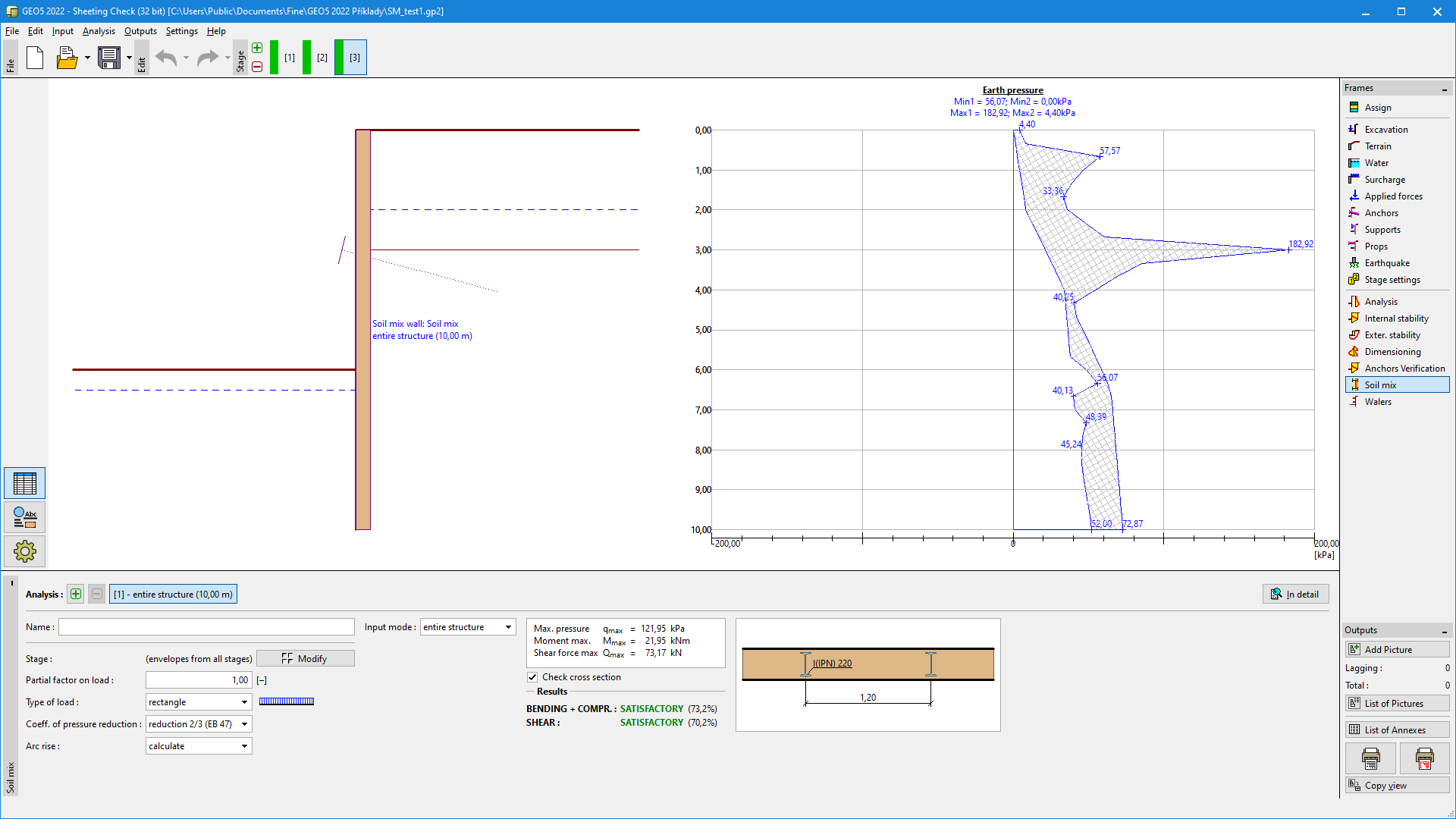 Frame "Soil Mix"