Surcharge | Program Shaft | Online Help | GEO5
Surcharge
The "Surcharge" frame contains a table with a list of input surcharges. Adding surcharge is performed in the "New surcharge" dialog window. The input surcharges can also be edited on the desktop with the help of active objects.
It is possible to input surcharge as permanent, variable or accidental. Type of surcharge is either surface or local. The final effect is multiplied by corresponding verification coefficient according to the type of surcharge.
In case of considering surcharge in a different depth then on surface (for example foundation of surrounding buildings), depth h under the surface is input (positive direction downwards).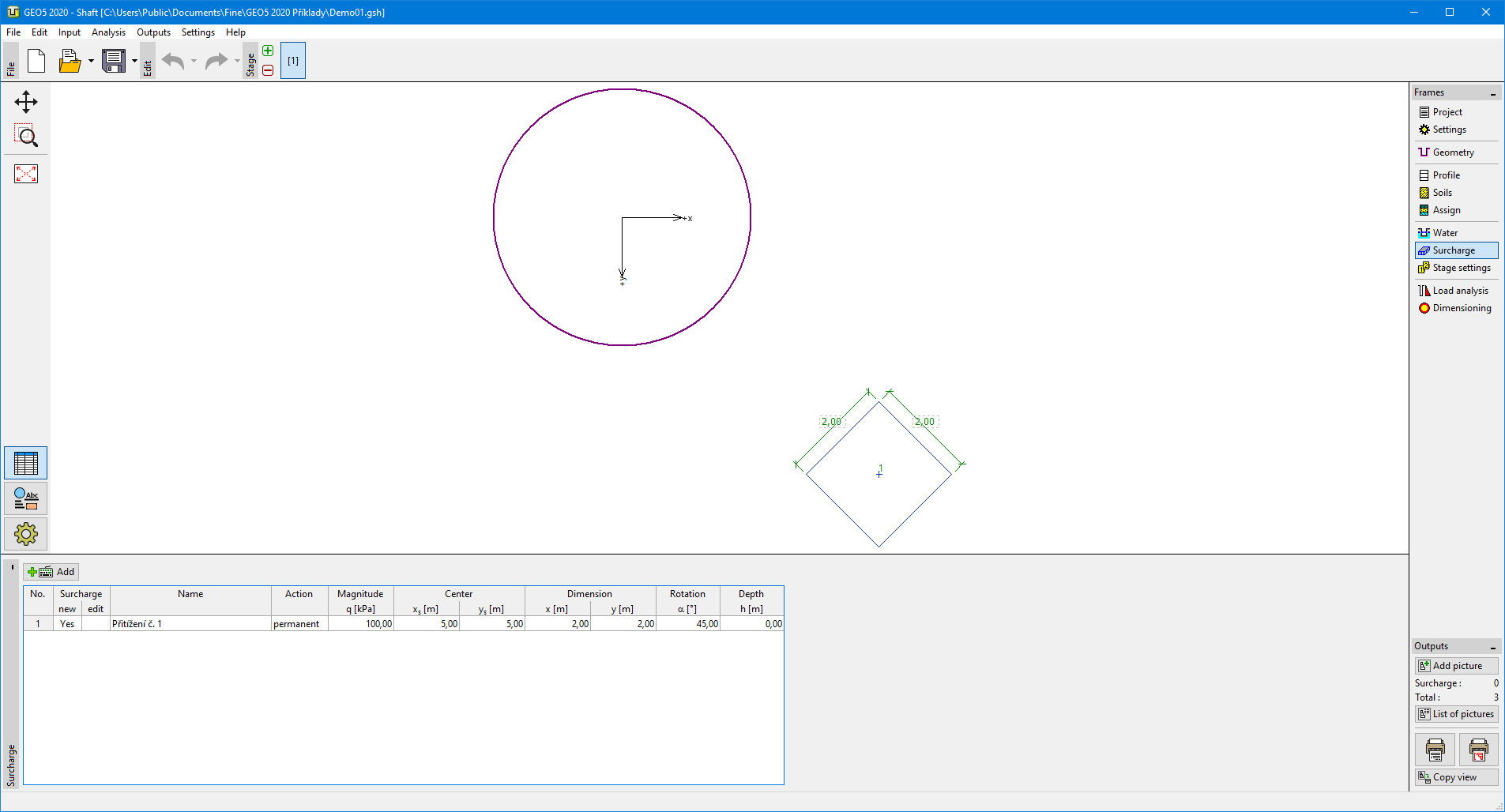 Frame "Surcharge"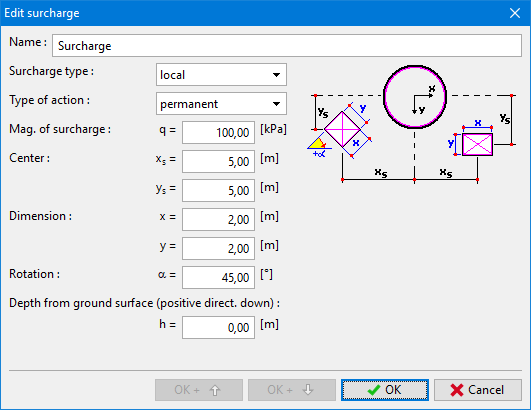 Dialog window "New surcharge"