Geological Documentation | Field Tests (Exploration Points) | Online Help | GEO5
Geological Documentation
The program allows us to print a geological documentation for field tests and soil profiles.
After selecting one or more tests, the "Print log" button is shown on the toolbar.

Using this button, the dialog window for print is opened. Here it is possible to select a template for output protocol (This function is available just for users with purchased module "Logs" - if this module is not installed, only one default template is available for each type of field test).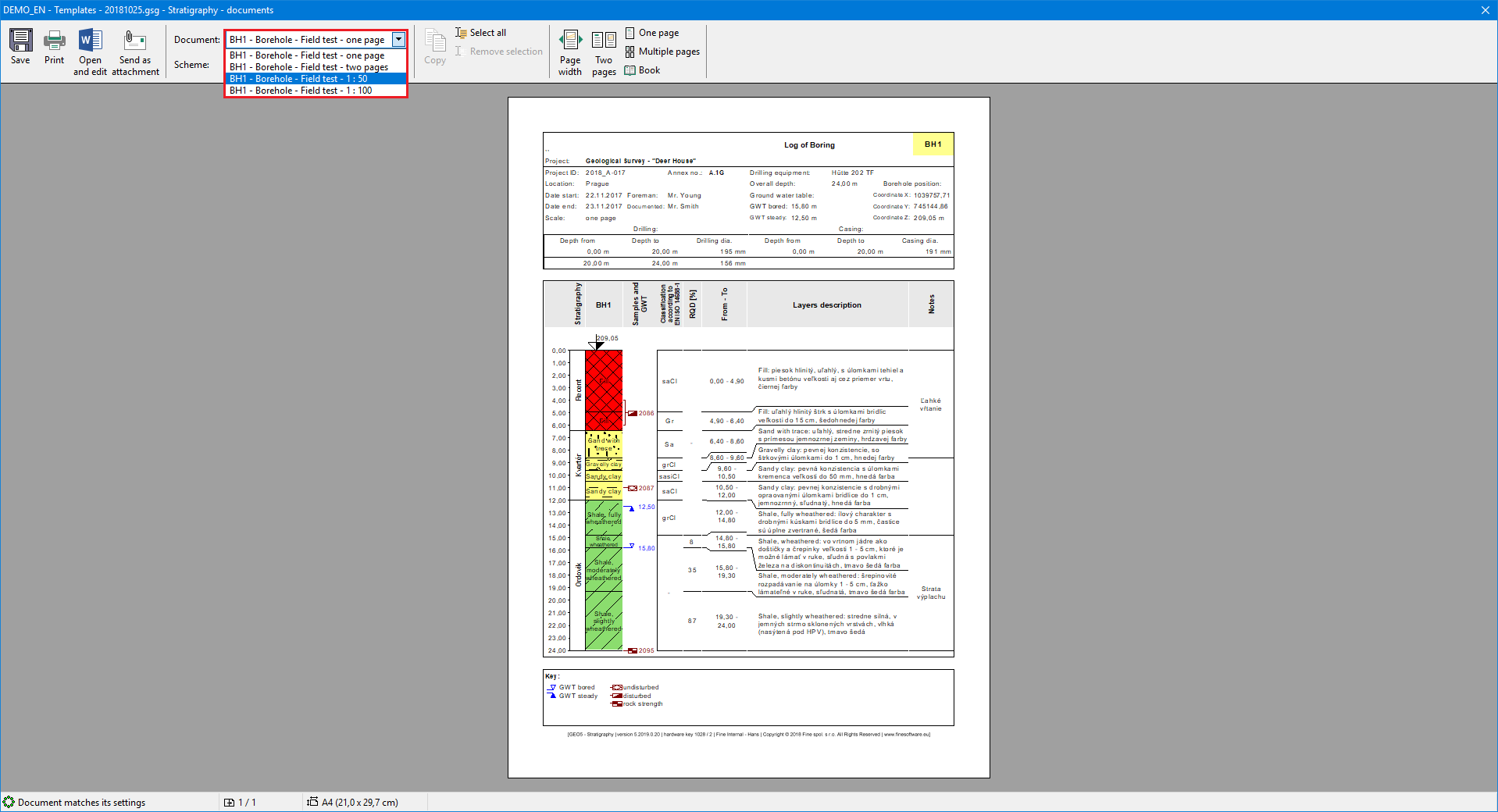 When selecting more then one test, it is possible to print more tests of identical type together - we can see three different CPTs in the picture in scale 1:100.