Modeling of Wall from Rows | Wall Geometry | GEO5 | Online Help
Modeling of Wall from Rows
Individual rows are connected by reference points. For show of workflow we use modeling of wall in the picture. The wall has setback of blocks 41 mm - in the Redi-Rock materials, it is described as "Outside corner shortback solution".
We define the first, basic line with 41 mm setback.
We enter second row and let reference block as 1 and place it on block 1 of first row. We see the result in the picture. It is necessary to shift upper row to achieve correct corner modeling.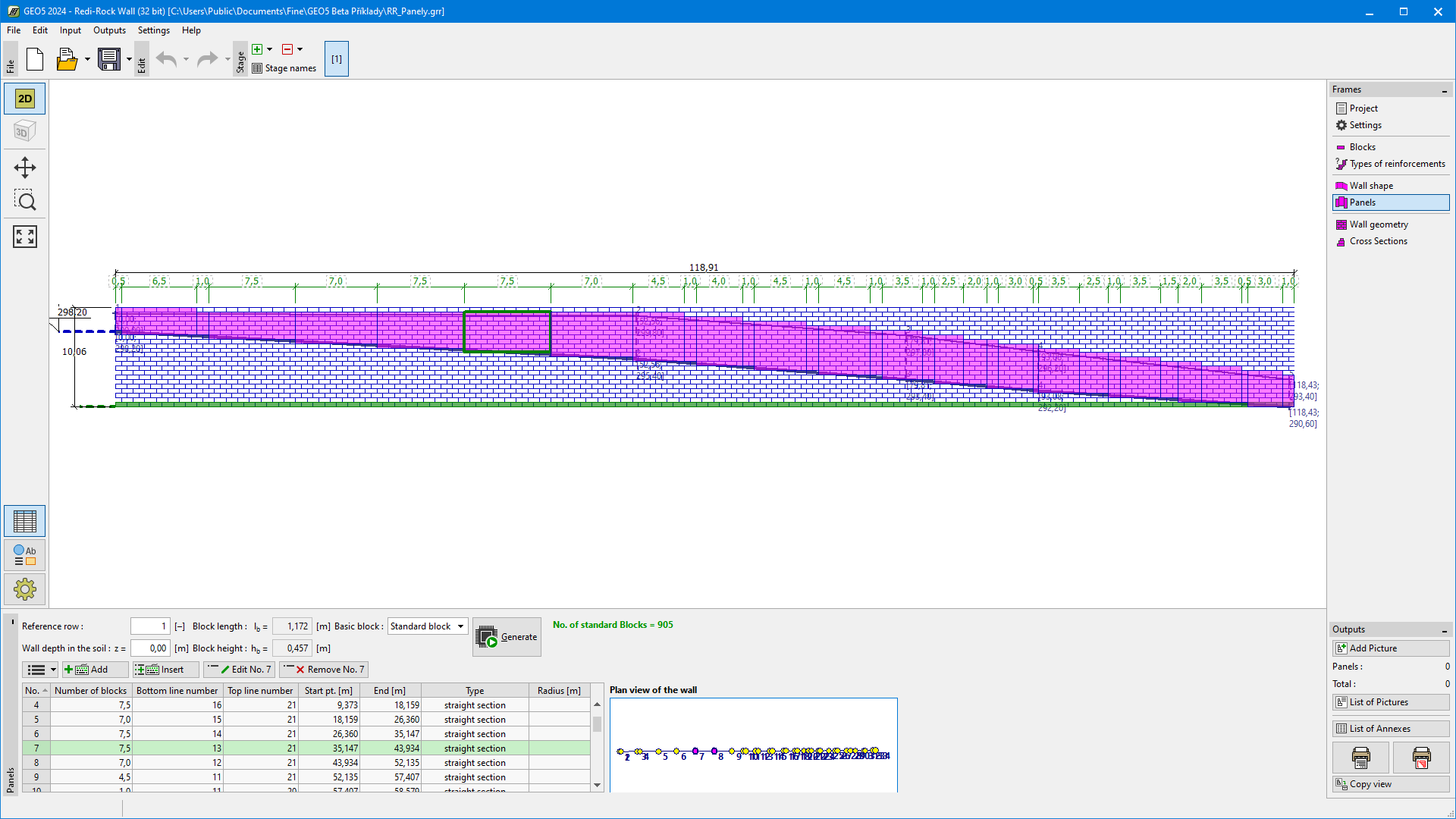 Wrong placing of rows
We change placing of reference block by shifting to 50% of bottom block. The result seems to be correct, but it is not. The defined 41 mm setback is automatically set for reference block, so both sides of wall are modelled correctly - but front of the wall is vertical without setbacks. The correct value of the shift is about 41 mm smaller - it is necessary to reduce shift percentage for 41//1172 (3,5 %) to 46,5 %. This way we ensure correct setback for front of wall.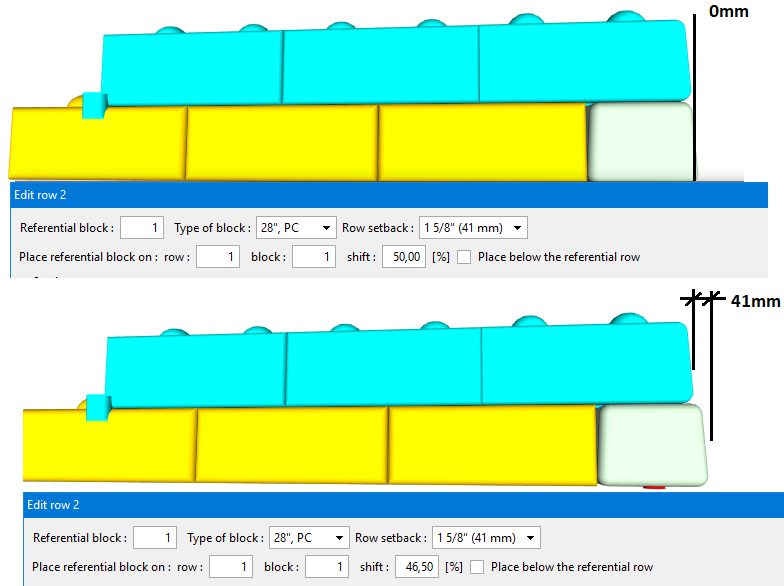 Change of row location using shift on reference block
This process is little bit complicated for real work - for this reason the program allows to place reference point on wall corner. In this case the setbacks are calculated automatically in both directions.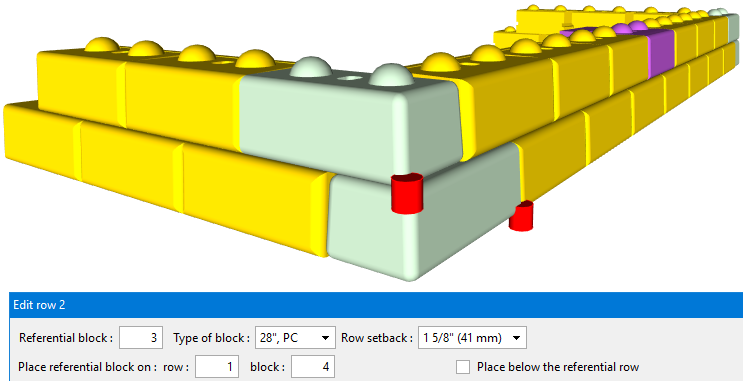 This way we add further rows of wall. We make sure that:
a corner block is selected as reference block of upper row
the row is placed on corner block of previous row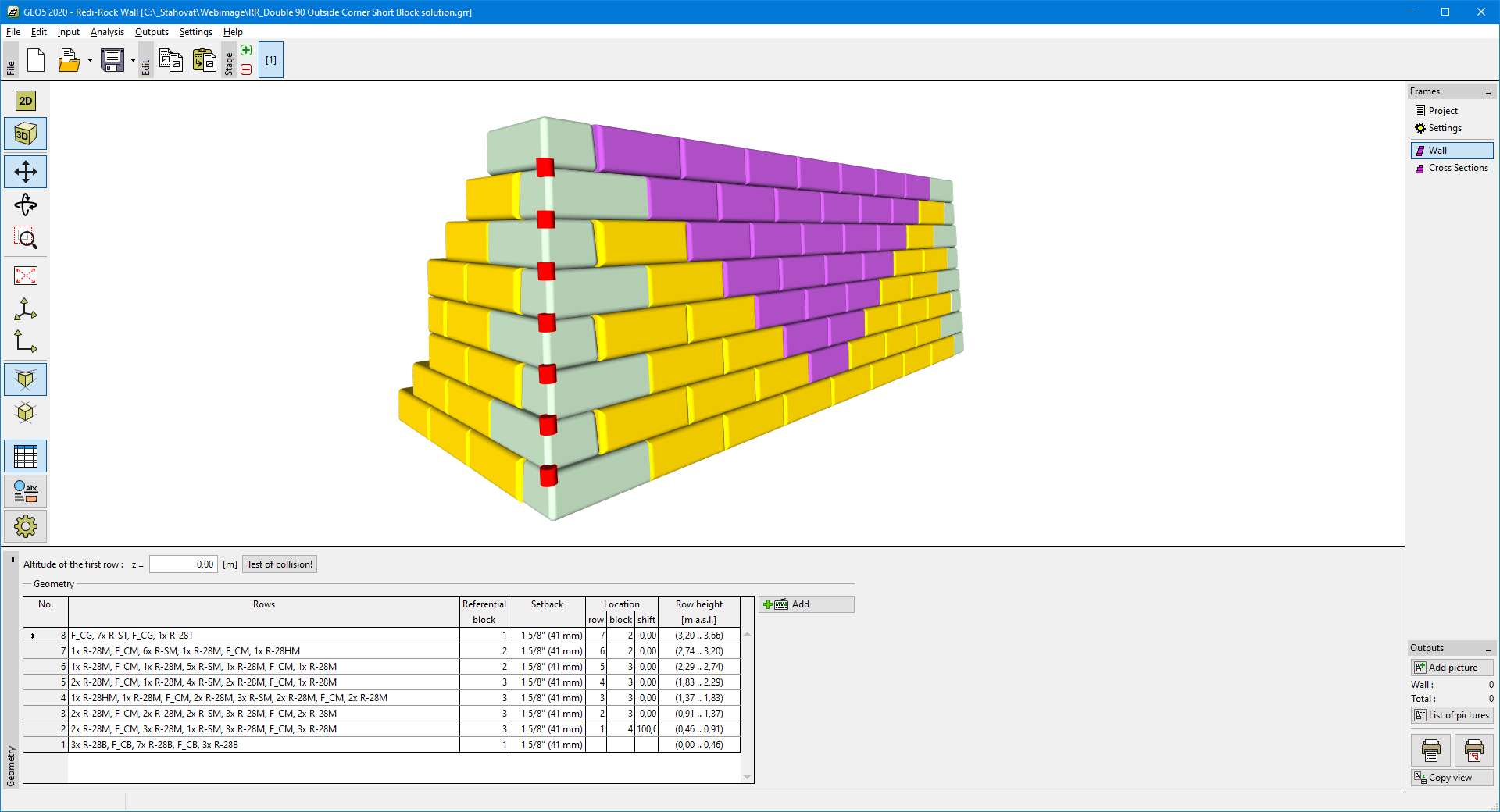 Created wall
Usually, the setback is same for whole length of wall, but it is also possible to change it along the wall length. It can be used when more complicated walls are modelled - for example wall with planters.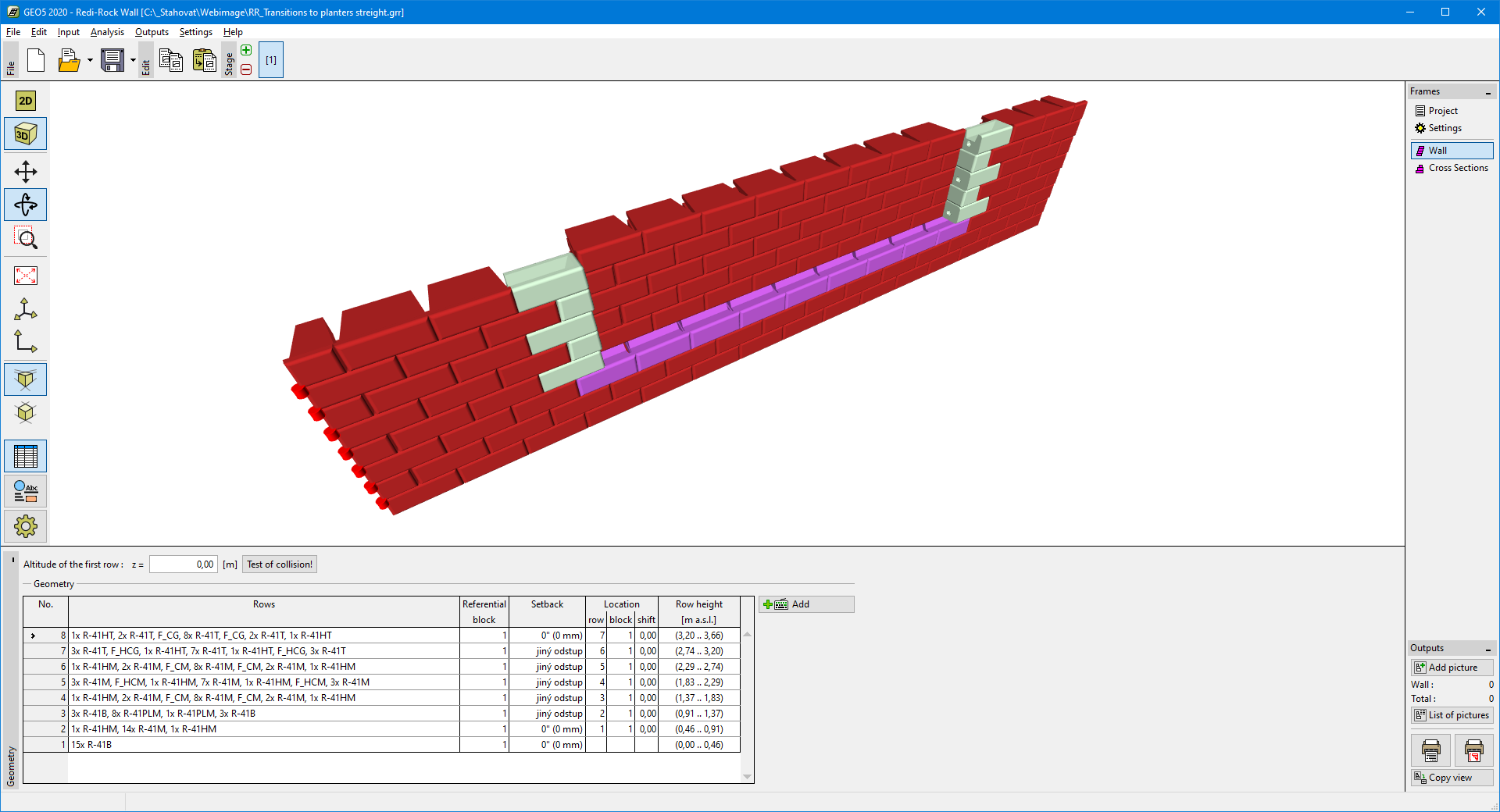 Wall with planters and straight setback