Attachments | Entered Data | Online Help | GEO5
Attachments
Each project can contain any number of tables with attachments - e.g. photos, videos, audio recordings, etc. Attachments can be added to the project, field tests, and points of interest.
The content of the attachment is entered using the buttons in the middle. It is possible:
record video
take photos
record audio
Under the three dots, additional options are displayed - e.g. uploading a photo or file (e.g. *.PDF, *.JPEG...) from the device storage.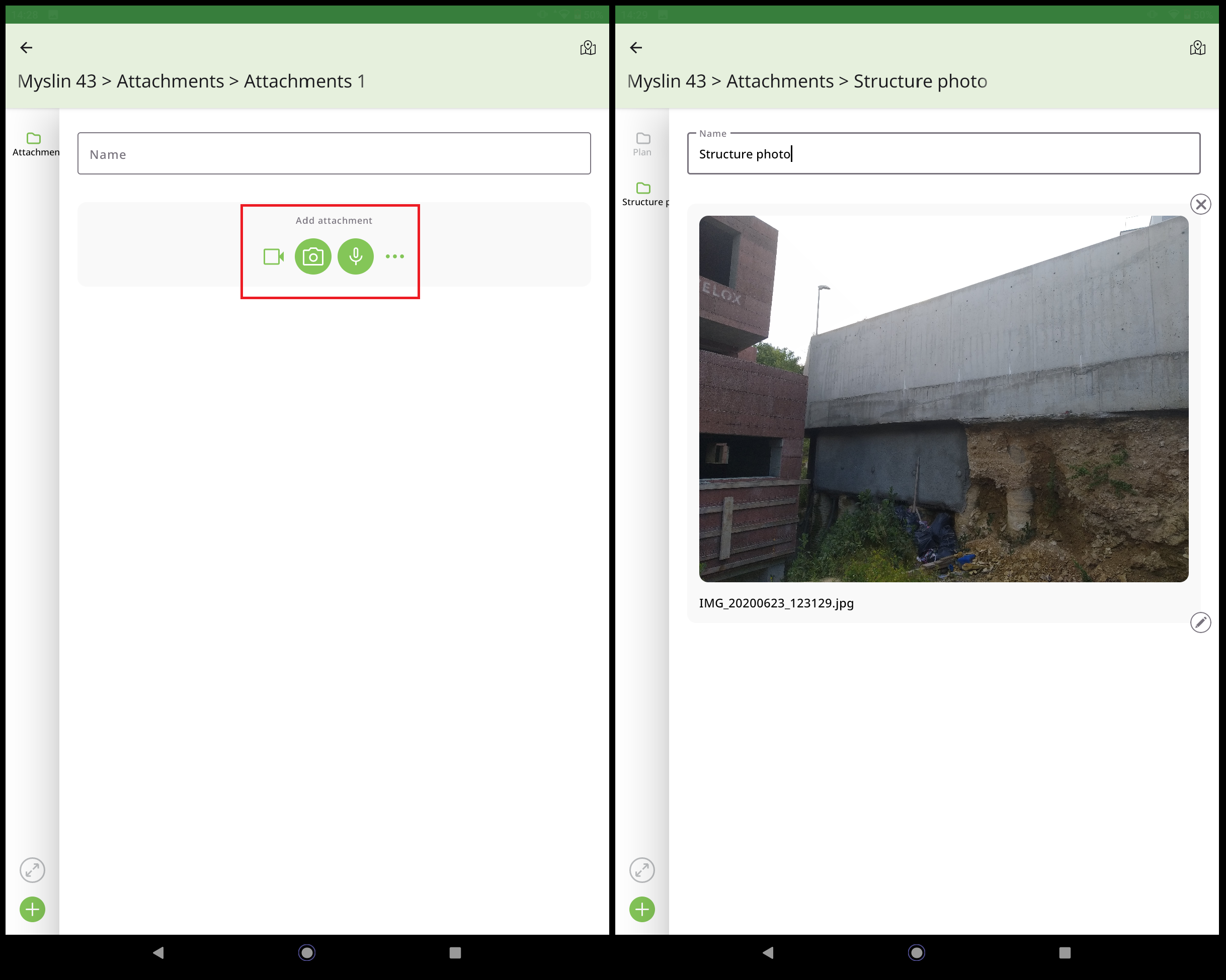 Attachments - input of new attachment and loaded photo of the structure