PMTs | Program Micropile | GEO5 | Online Help
PMTs
The frame "PMTs" contains a table with a list of pressuremeter tests (PMT).
The PMTs are used in the analysis according to the Bustamante method.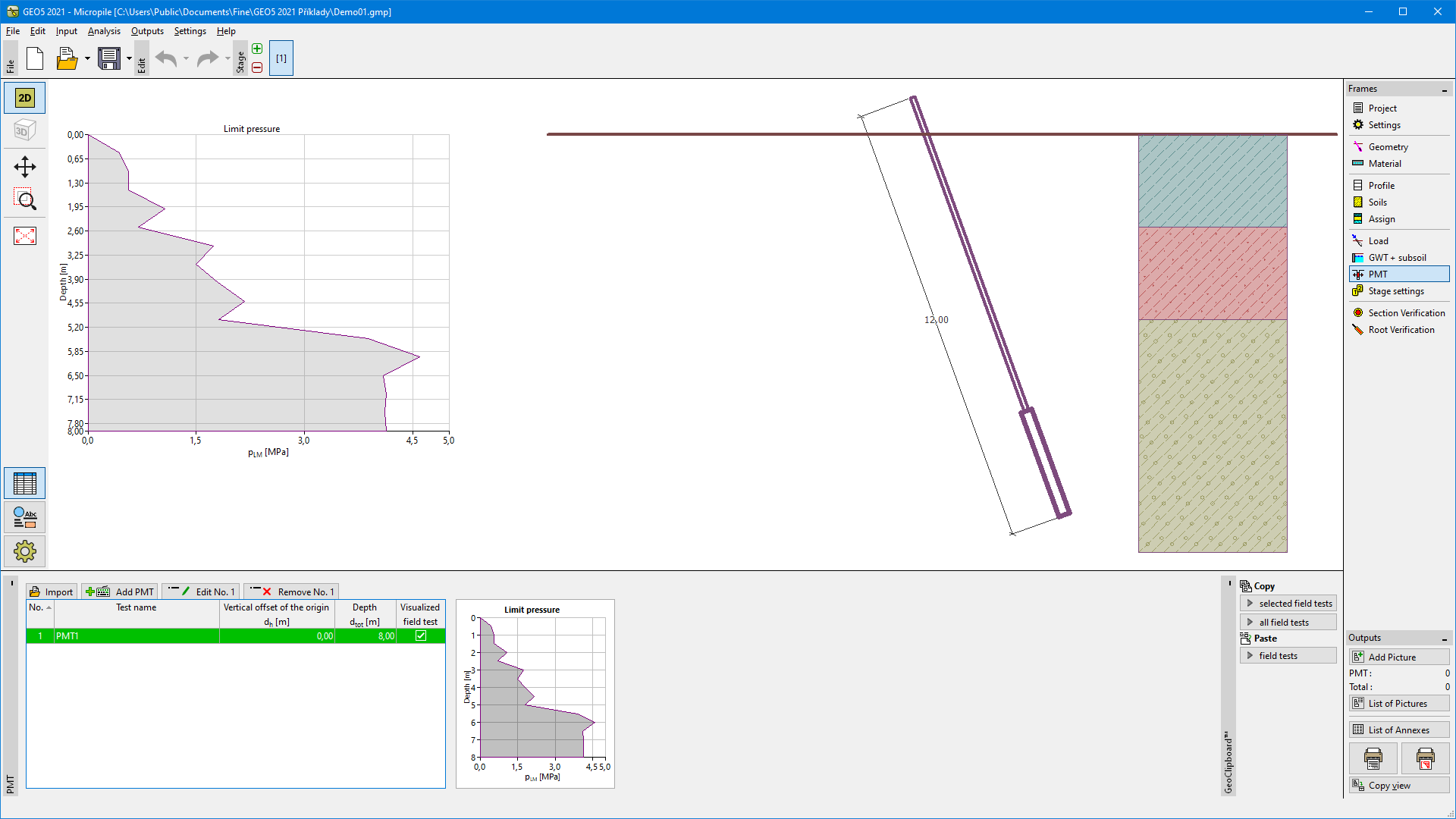 Frame "Pressuremeter tests"
The results of pressuremeter tests (PMT) can be imported into the program by inserting the file in different formats (eg. *.TXT, *.CSV, *.XLSX, *.ODS).
Data of SPTs can be copied within "Micropile", "Spread Footing CPT" and "Stratigraphy" programs using "GeoClipboard".