Creation of Geological Section from the Geological Model | Creation of Geological Section | GEO5 | Online Help
Creation of Geological Section from the Geological Model
By "Adopt from 3D model" button, it is possible to create the Geological section from the already generated 3D subsoil model. The program cuts the model, creates lines and points of assignments. The soils in assignment points have priority against the soils in the soil profiles.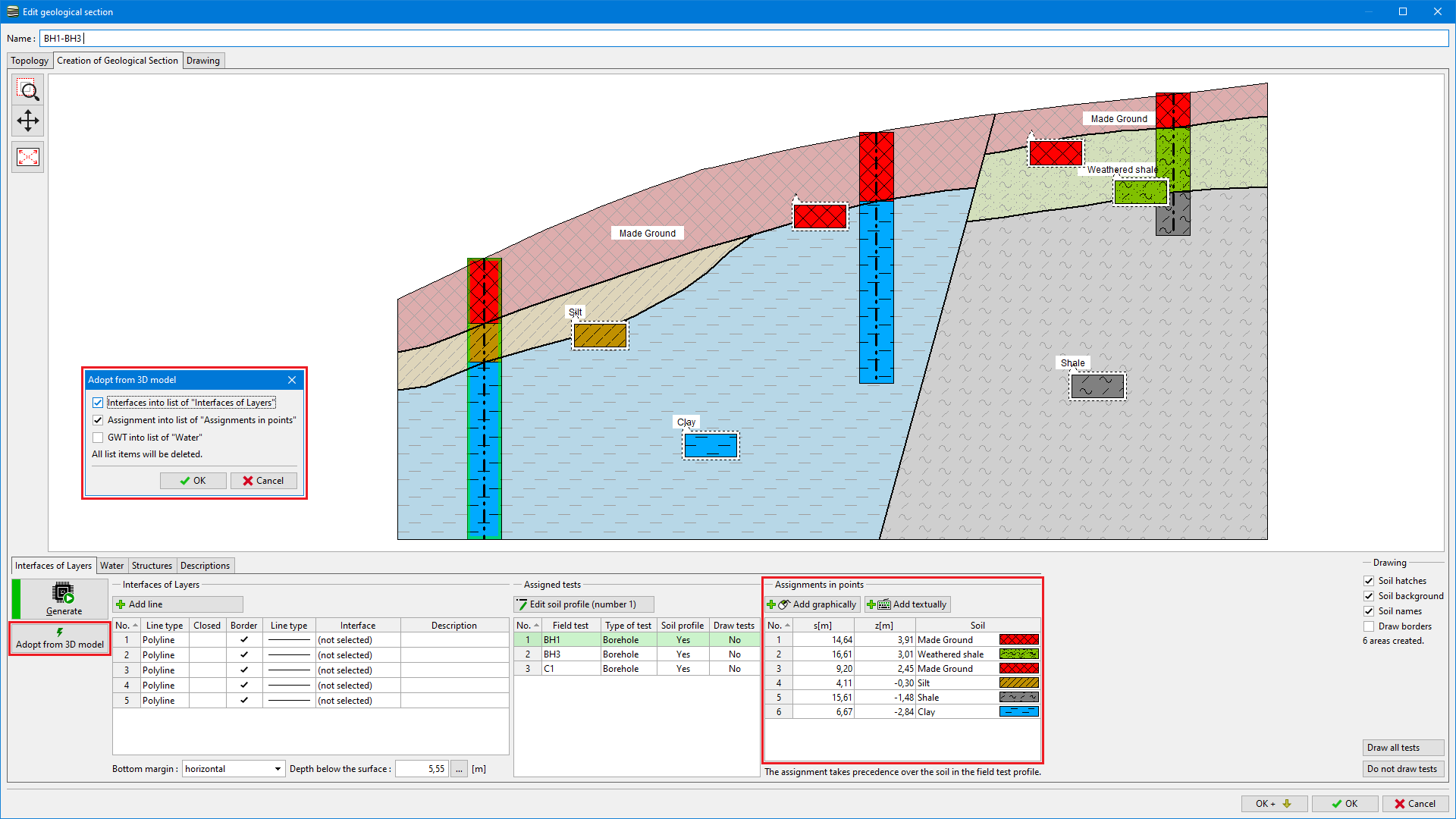 Adopting the geological section from the geological model
It is possible to work with adopted geological section normally. If we want to change the model retrospectively, we have to assign interfaces to the newly created lines. This line/interface is highlighted in orange in the table and its points are transferred to the interfaces. This way, the geological model can be changed.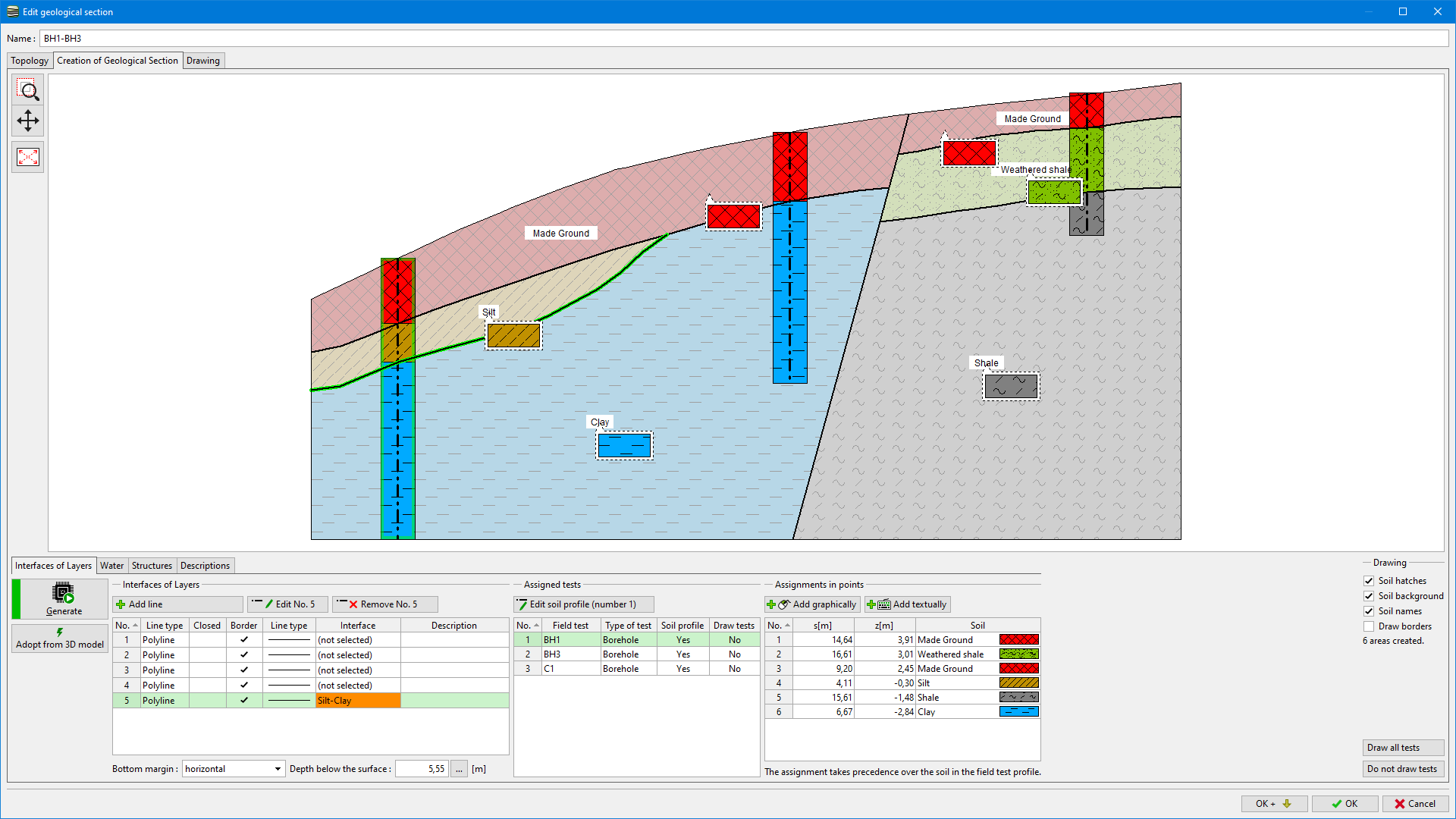 Modification of the interface for the 3D subsoil model