Slip Surface - Plane | Program Rock Stability | Online Help | GEO5
Slip Surface - Plane
The frame "Slip surface" serves to specify the shape and parameters of a plane slip surface. The slip surface is defined by a point in the rock body and by its gradient. The program automatically determines intersections of the slip surface with the terrain.
The program also allows for defining a tension crack with an arbitrary gradient (not available for stepped slip surface). The crack is defined by a horizontal distance from the origin and by its gradient.
The plane slip surface can further be labeled as smooth, undulated, or stepped.
The program makes it possible to export the geometry of a structure in the *.DXF format.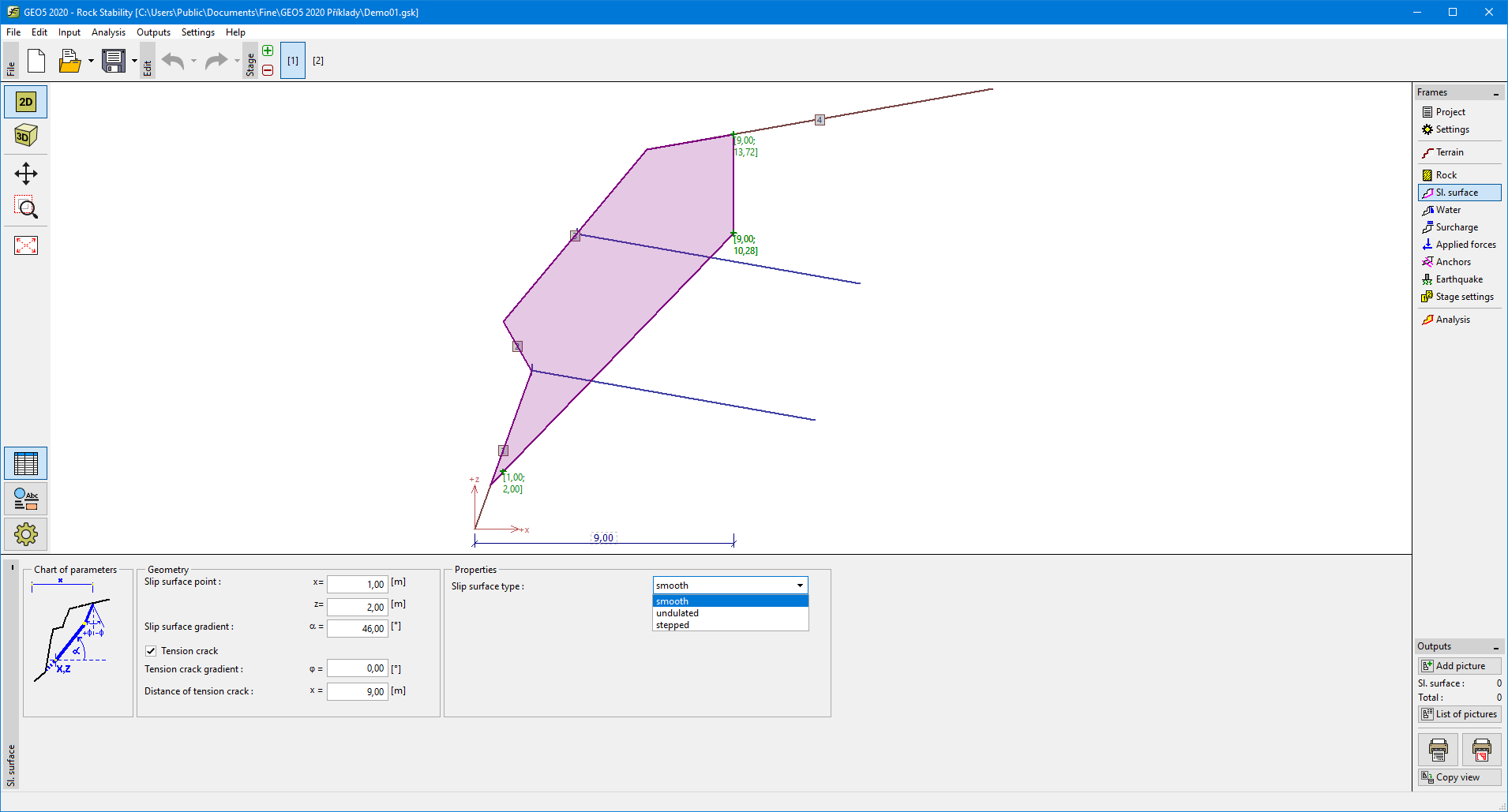 Frame "Slip surface - plane"