Export LandXML | Common Input | GEO5 | Online Help
Export LandXML
The Stratigraphy program allows exporting data into the LandXML format. This format is used as an exchange platform between the programs in the area of civil engineering, geological surveys, and GIS.
The option of the export is available from the menu "File" / "Export" / "LandXML Format".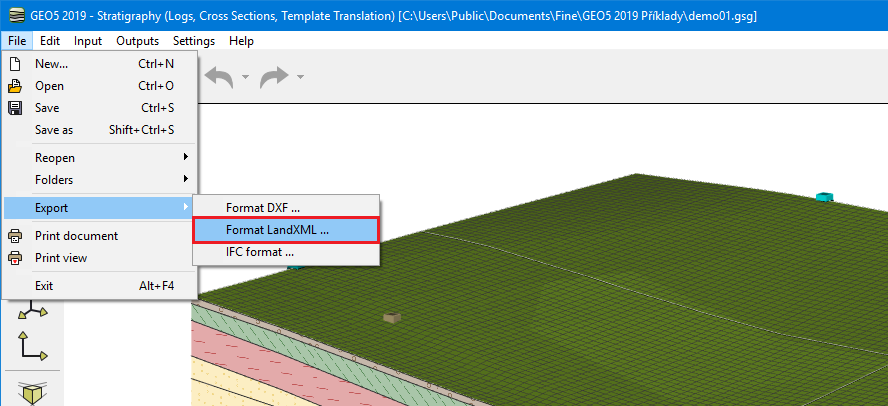 LandXML Export
The program allows us to export graphical data corresponding with the constructions in the 3D visualization. Before the export, it is possible to select the required data for the final LandXML file.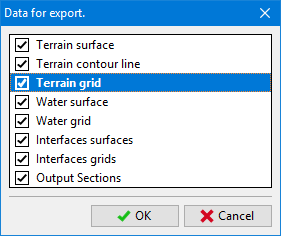 Selection of required data
The final structure of visualized data may depend on the program that we use. For clarity and functionality, we can recommend e.g. "Carlson Precision 3D" program.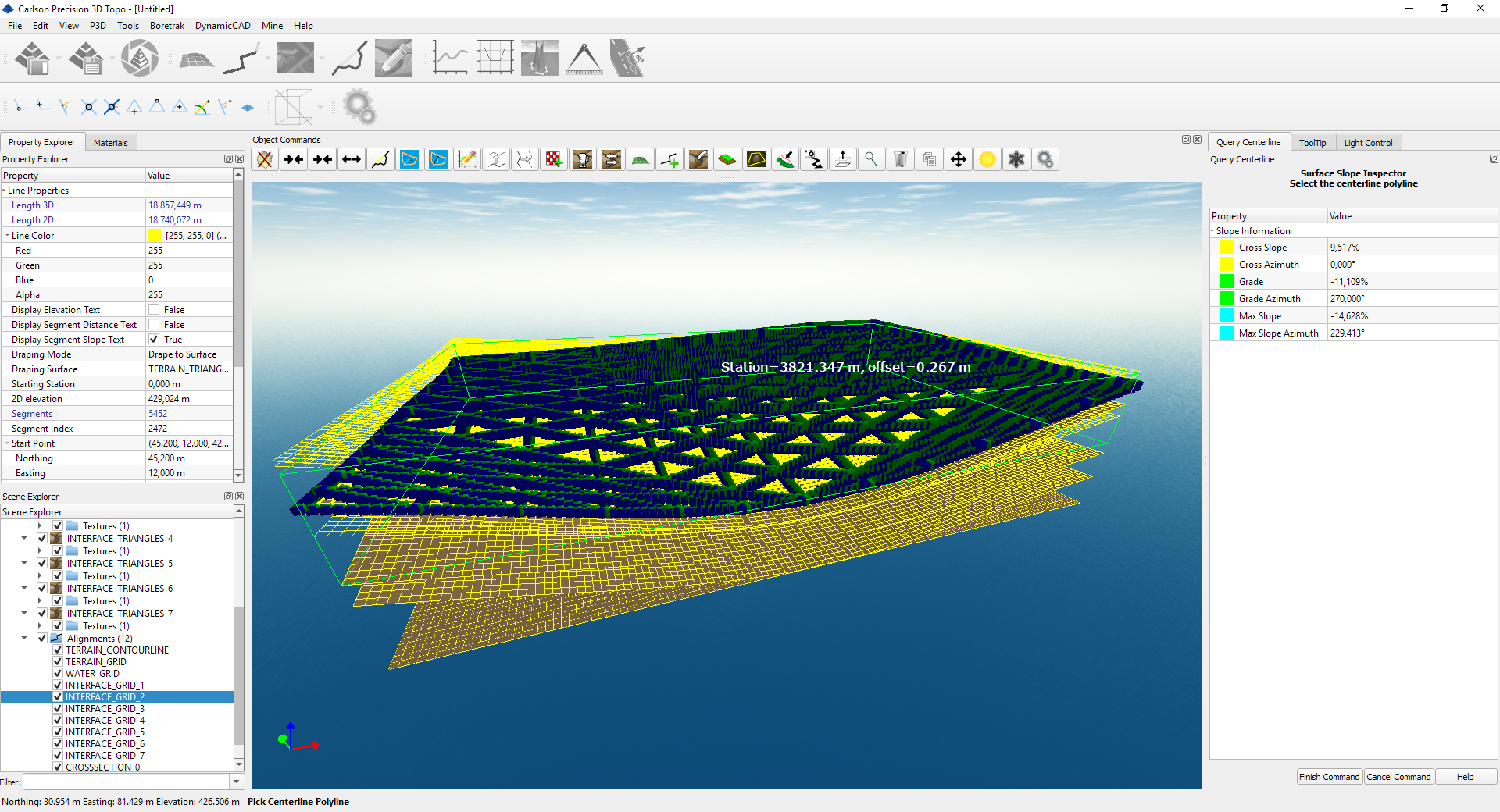 Example of an imported structure into the "Carlson Precision 3D" program
The export of LandXML data is going to be clarified and amended within the next development according to real needs.