Import of External Object | External Objects | GEO5 | Online Help
Import of External Object
Import of object is done in the dialog window "Import from file". Using the button, the standard dialog window is opened - there we select the name and format of the imported file. It can be imported in the CAD formats (*.dwg, *.dxf), or Fine Rendering Data (*.frd) format.
In the dialog window, it is possible to:
turn on/off the layers of the object
set the dimension unit of the imported object (

mm

,

m

,

ft

...)
set the position of the insertion point
The object is inserted in two ways:
if the coordinate system of the object matches the coordinate system of the task, the object is inserted in the correct coordinates,
if the object is completely out of coordinate system ranges, the program calculates the position of the insertion point so that the object is approximately in the middle of the construction site.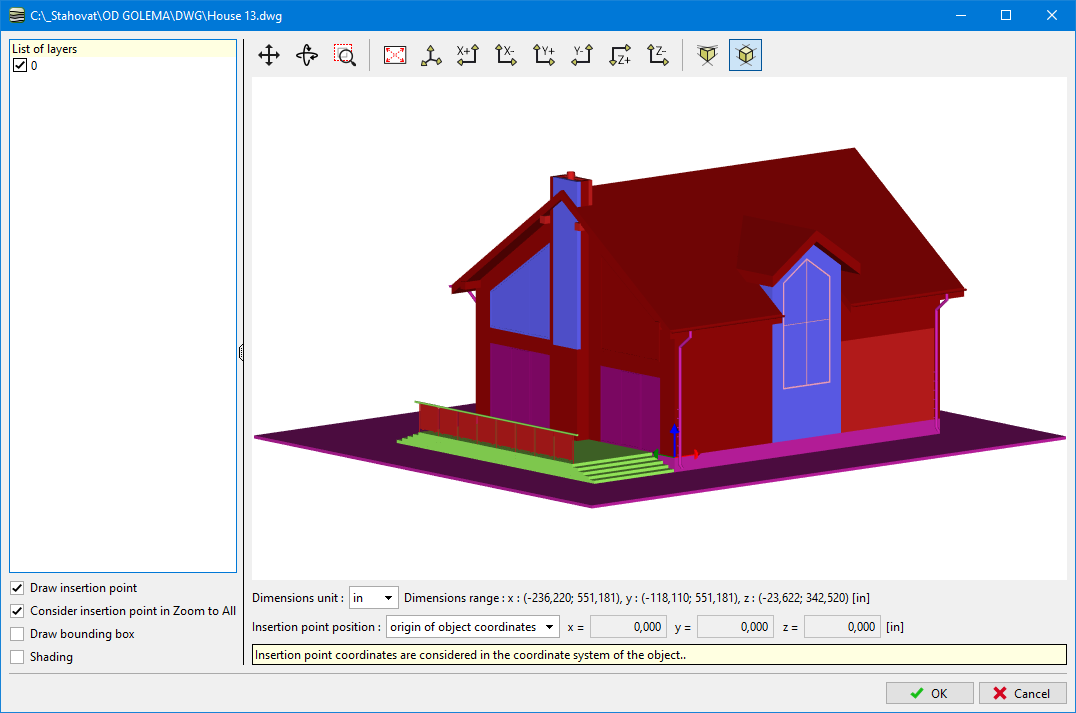 Dialog window for the setting of import parameters
The object can be shifted by coordinates of insertion points, or it can be rotated or mirrored.

Change of object position