List of Annexes | Annexes | Online Help | GEO5
List of Annexes
All annexes can be viewed, edited, and deleted at any time in the "List of Annexes".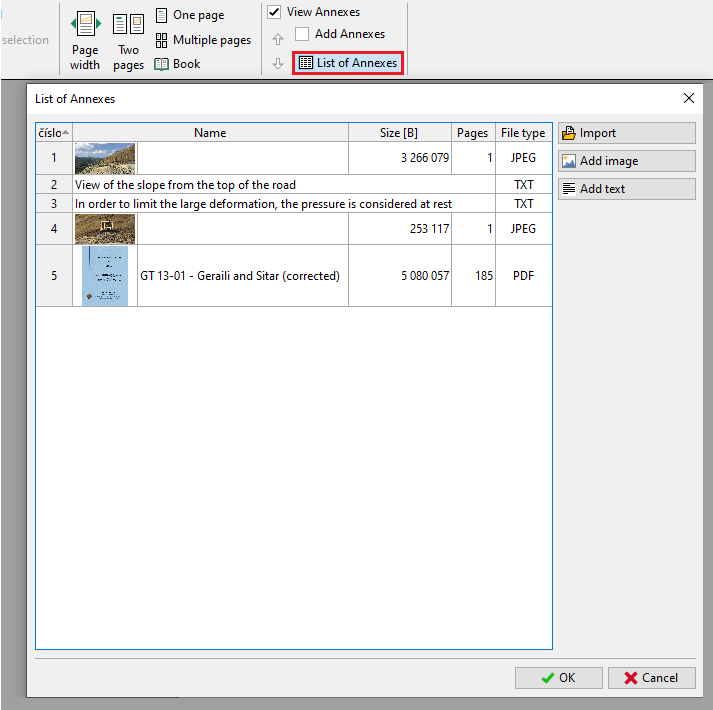 "List of Annexes" launched from the Output Document
Note: An annex that was deleted from the output log remains in the data in the "List of annexes", therefore it is necessary to delete it from here as well.
The "List of Annexes" can be used also for the input of the external data, that we do not want to print in the output document, but it creates a logical attachment of the GEO5 task - For example, in the subsoil model (Stratigraphy program), a logical annex would be a Geological survey report, borehole results and test data obtained from the geological database, laboratory results, etc. We can also input the data into the "List of Annexes" from the mainframe of the program.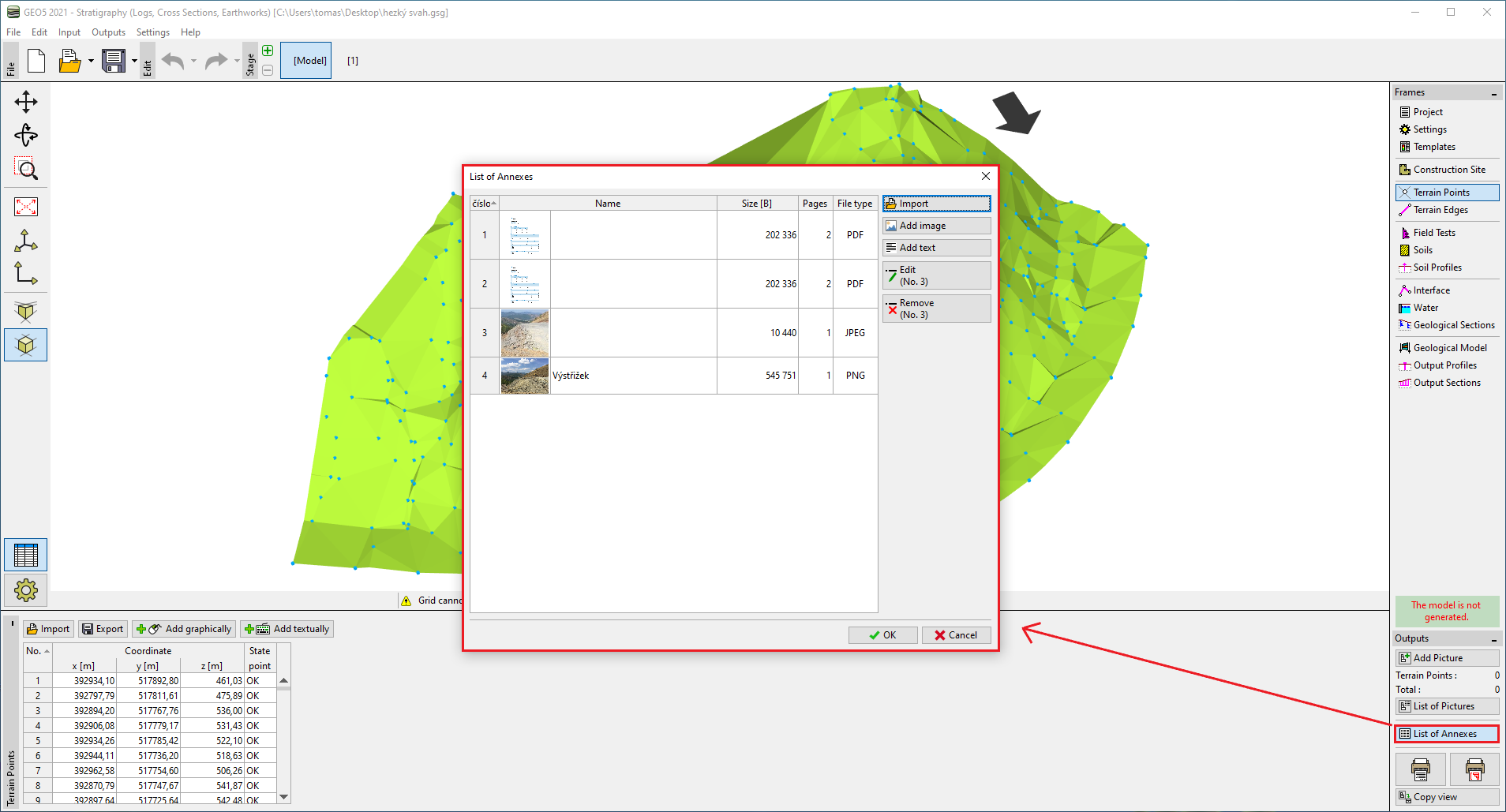 "List of Annexes" launched from the mainframe of the program