Material | Program Gravity Wall | GEO5 | Online Help
Material
The frame "Material" allows to enter material parameters. The input field in the upper part of the frame serves to specify the wall unit weight.
If the wall is made from concrete, the program offers two options:
The "Catalog" button opens the "Catalog of materials" dialog window, where required material can be selected.
The "User defined" button opens the "Editor of material", which allows to input the specification of material parameters manually by user.
The content of catalogs depends on the selection of relevant standard for the dimensioning of concrete and steel structures in the "Materials and standards" tab.
If the wall is made from stone masonry, material characteristics of masonry units according to selected standard are specified in the "Materials and standards" tab:
EN 1996-1-1 - strength of masonry units fb, mortar origin and strength of mortar fm
GB 50003-2011 - type of masonry units, strength grade of stone, strength grade of mortar
If the "User values" button is checked, it is possible to input user defined material characteristics.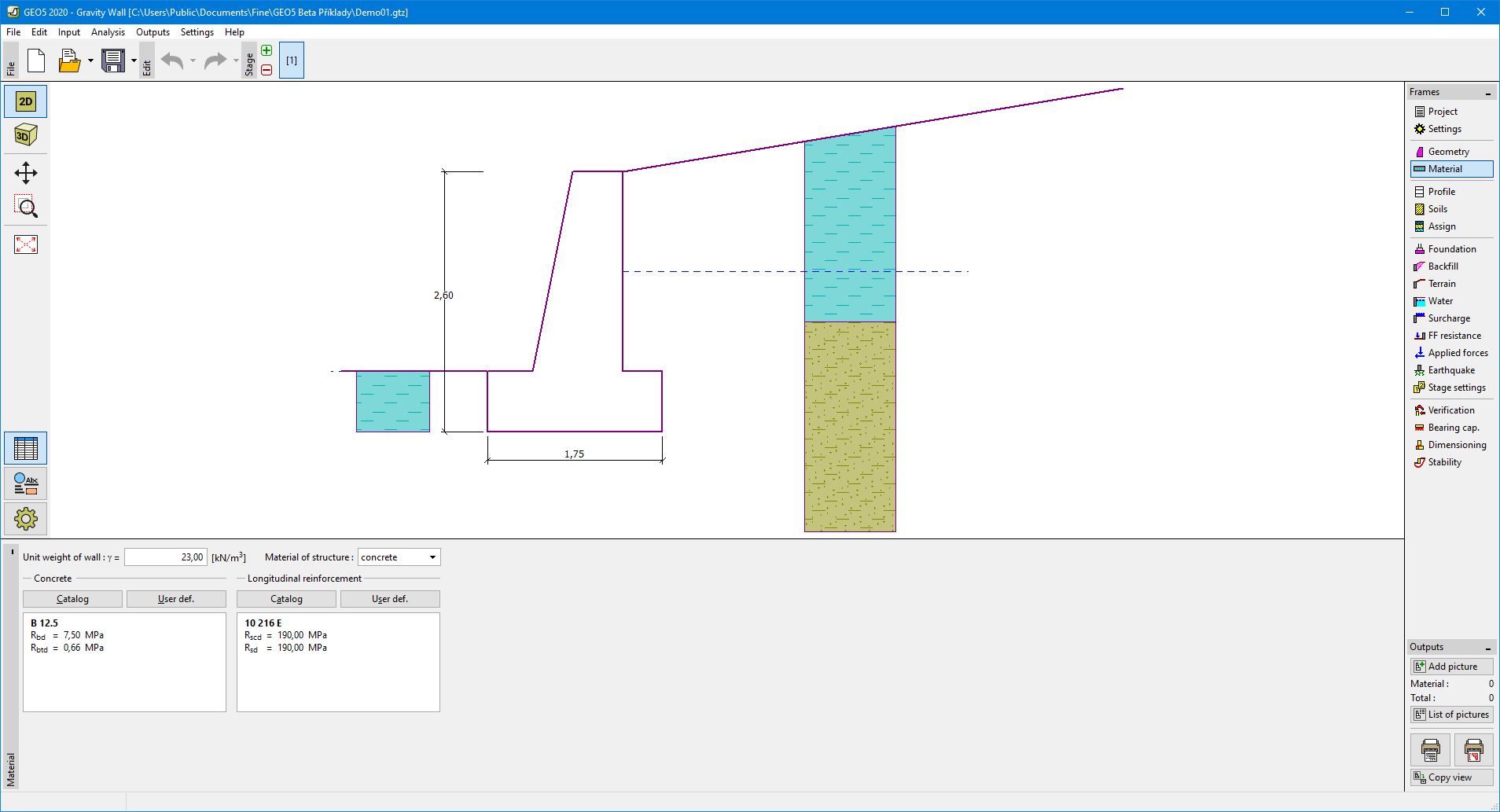 Frame "Material" - concrete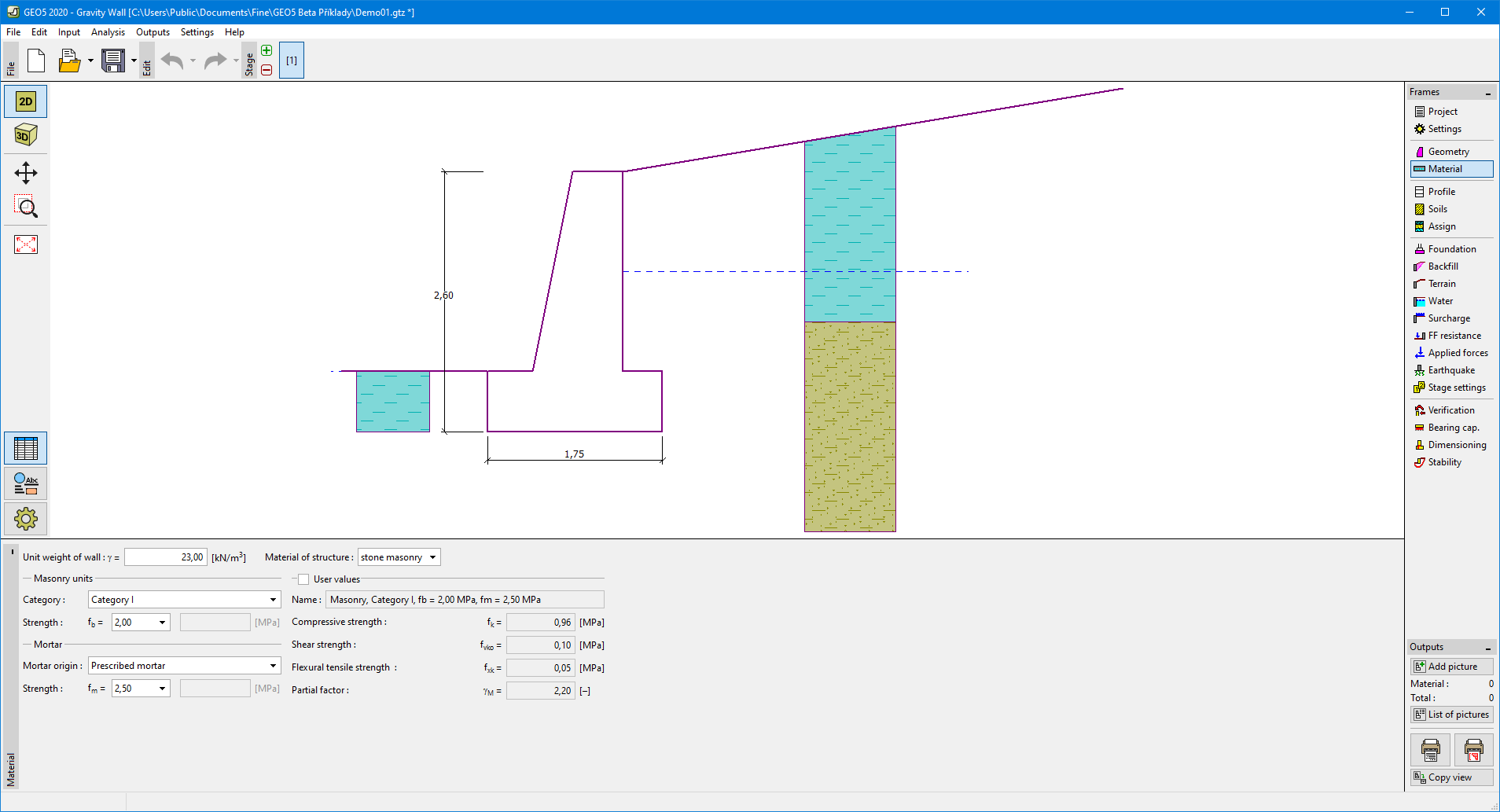 Frame "Material" - stone masonry