Nails | Construction Stages | Online Help | GEO5
Nails
The frame "Nails" contains a table with the list of nails. Adding nails is performed in the "New nail" dialog window. When inputting, it is possible to use the function of the grid.
The input nails can also be edited on the desktop with the help of active objects. The prograhm uses the following coordinate systems.
The nails heads are automatically catched on the terrain, an arbitrary interface or opening (tunnel lining). The nail can also be introduced directly by specifying coordinates of the two points too.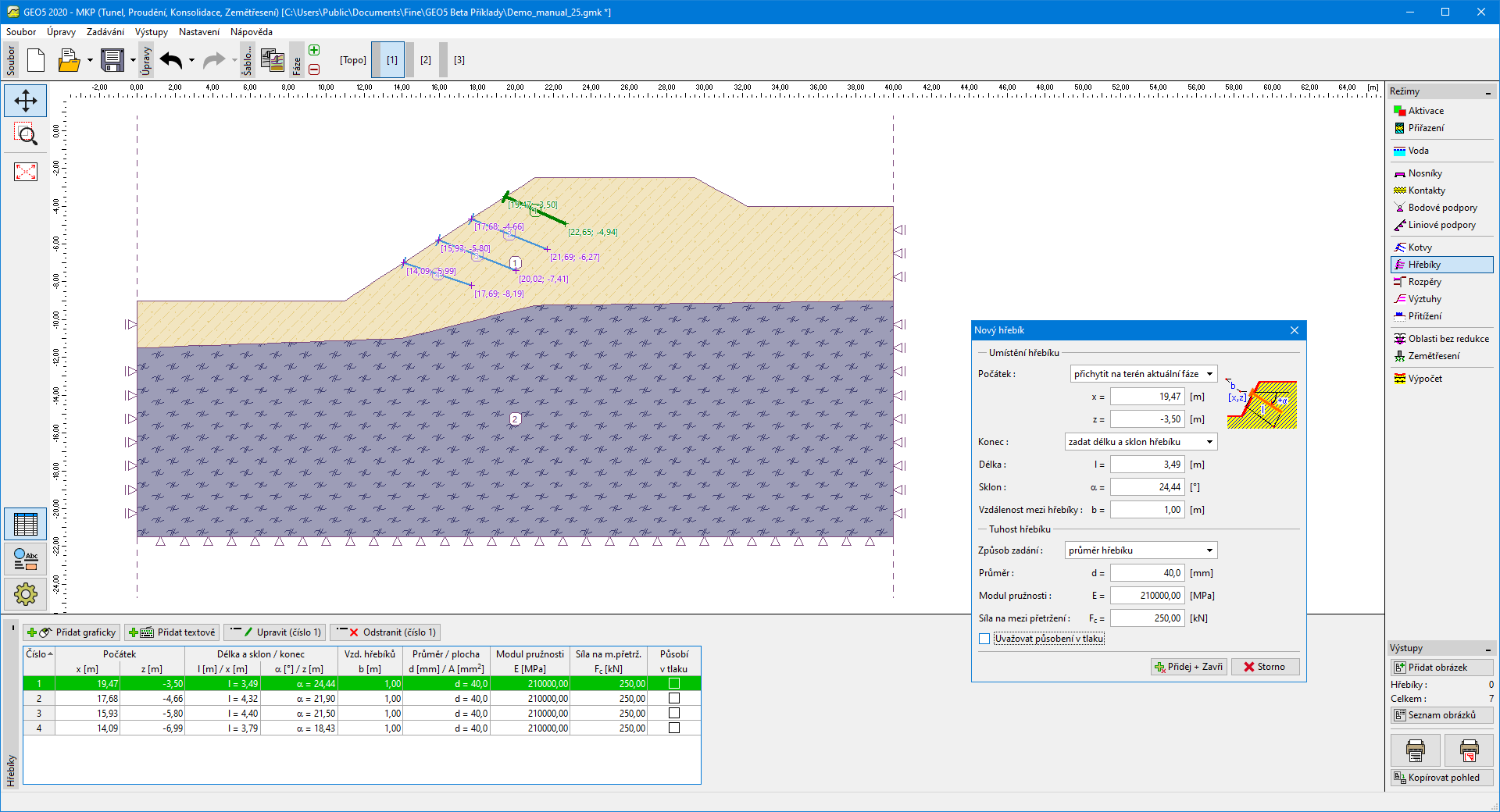 Frame "Nails"