Water | Program Pile Group | GEO5 | Online Help
Water
The "Water" frame serves to specify the depth of groundwater table.
The value can be edited either in the frame by inserting the value into the input field, or on the desktop with the help of active dimensions.
The GWT changes the geostatic stress in the soil profile.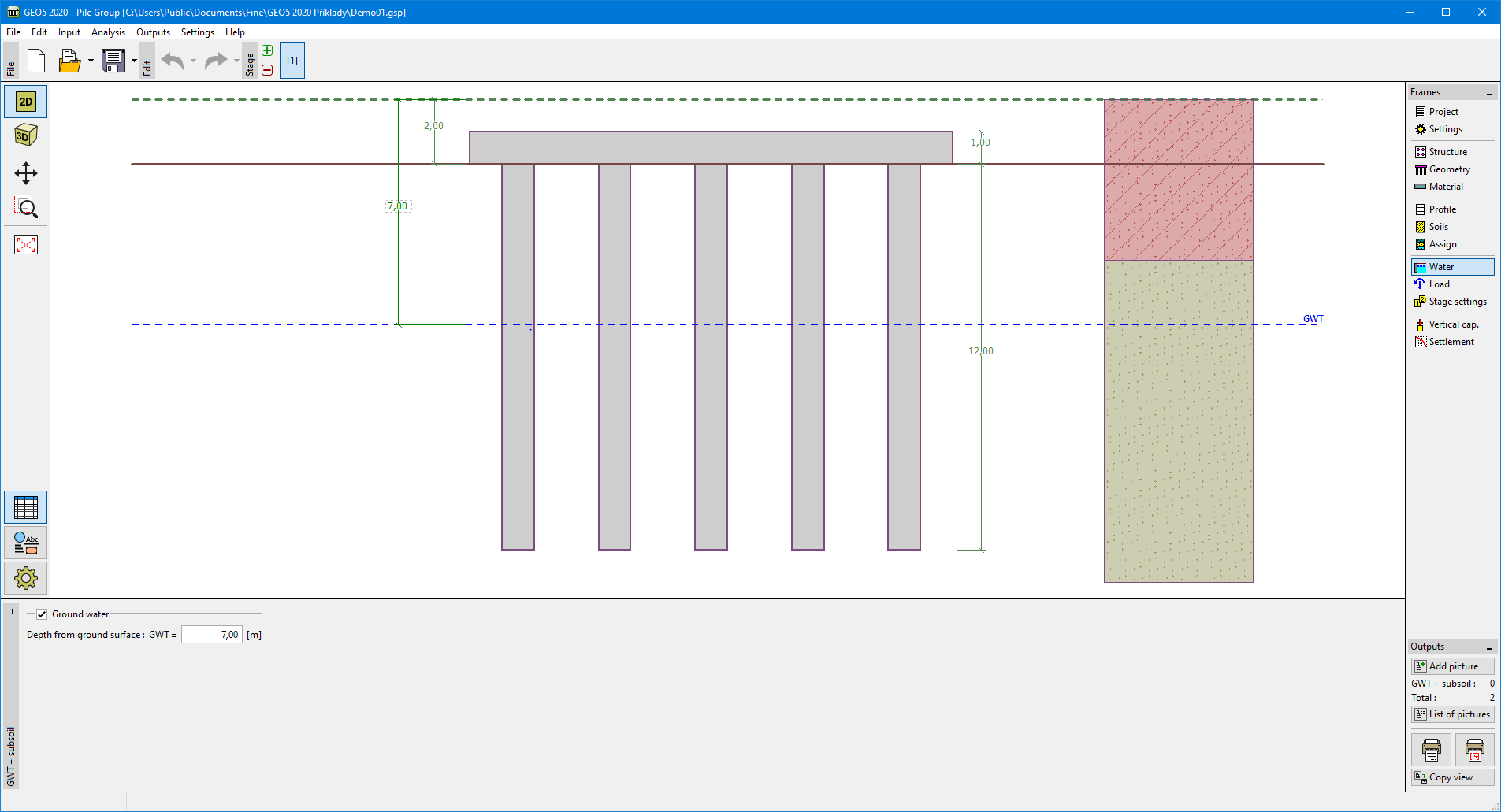 Frame "Water"