Mesh Types | Program Nailed Slope | GEO5 | Online Help
Mesh Types
The "Mesh Types" frame serves to specify mesh types in a table. The strength parameters of the mesh can be either input or taken from the database.
The table lists the following input data:
Mesh resistance on punching
Mesh resistance on shear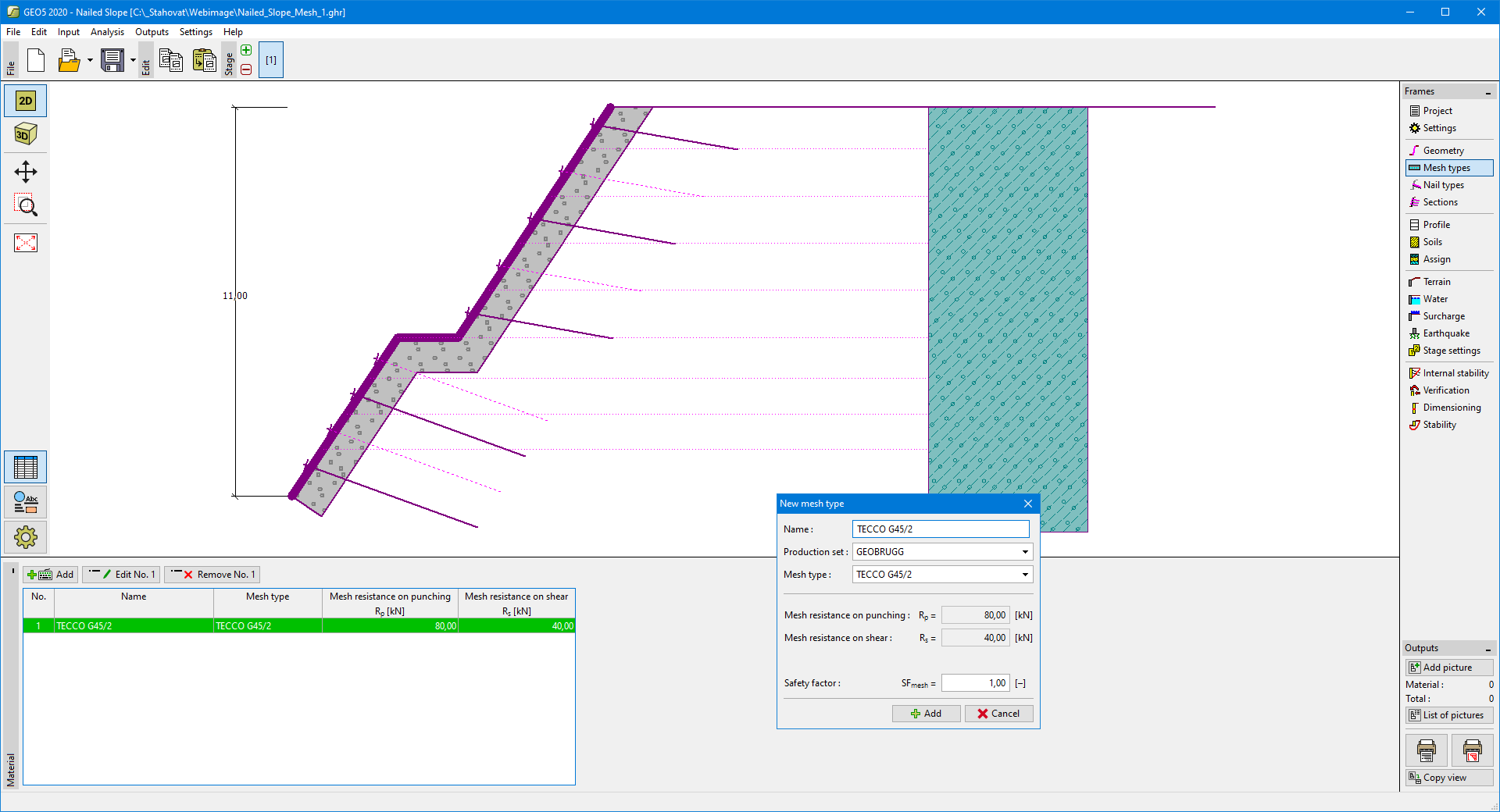 Frame "Mesh Types"
Note:
The database mesh strengths are given by manufacturers. The user should know how the values were determined and also use appropriate safety factors.