Geological Model | Program Stratigraphy | GEO5 | Online Help
Geological Model
The "Geological Model" frame allows to create 3D subsoil model. The model is generated from active boreholes or assigned interfaces.
Main controls are:
"Generate" button - launches generation of a model
Table of boreholes - contains list of boreholes
Visualization of currently selected borehole displayed between table of boreholes and table of layers (including display of zero layers)
Table of layers - contains list of entered layers, list of assigned interfaces, which border the layer from bottom side, order of generation and information if interface is smoothed or not. The contain of table corresponds to master borehole.
The easiest way how to create subsoil model is from assigned interfaces, which are generated from the Geological Sections.
It is possible to create subsoil model only from boreholes too, but in complex geology it is a rather demanding process.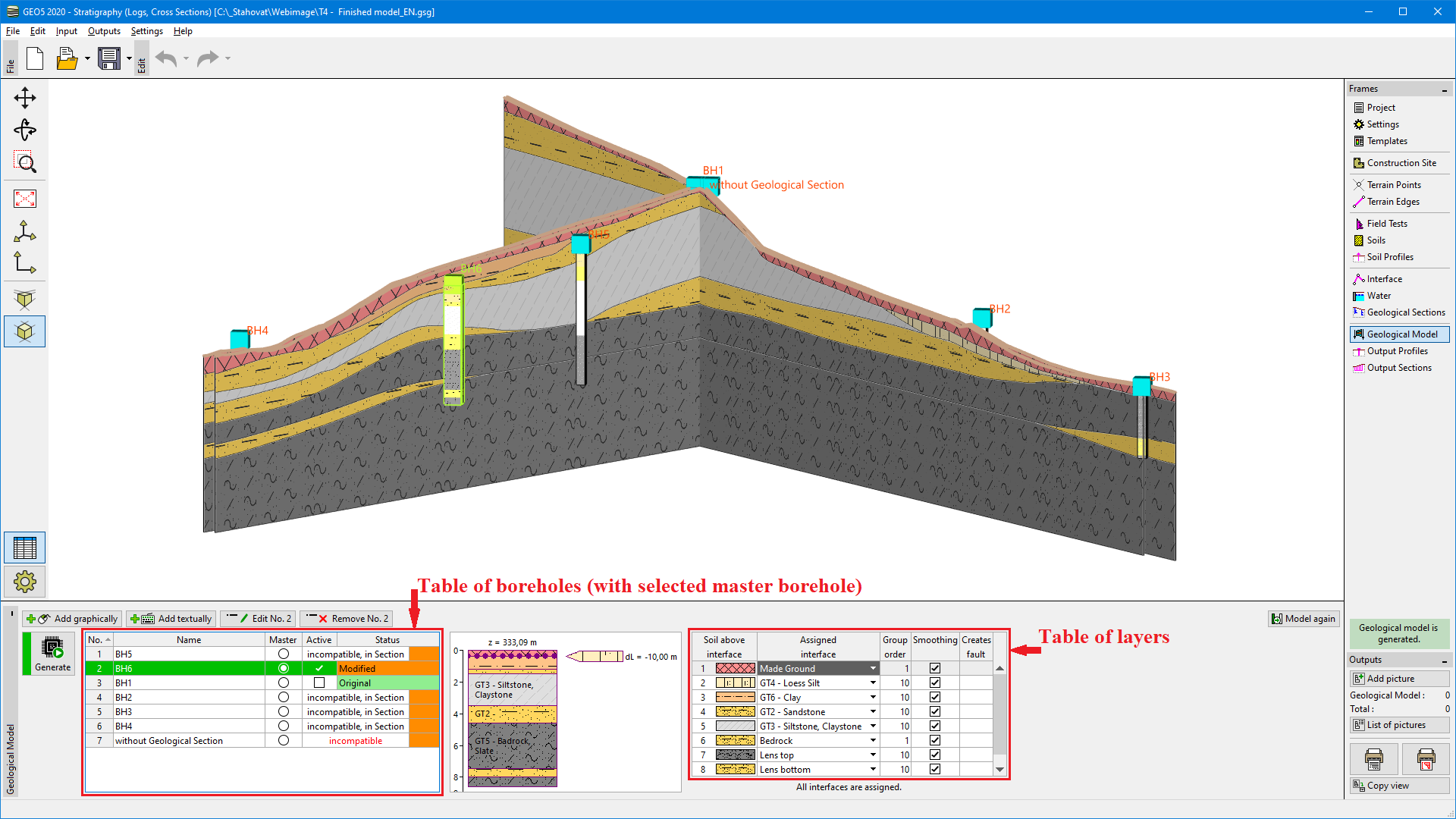 "Geological model" frame
"Model again" button - cancels the created model (In this case, all newly created boreholes will be deleted and the boreholes created from soil profiles will be restored to the original state).
Visualization of drawing on the desktop can be modified in any input mode based on the settings adjusted in the "Drawing Settings" frame and with the help of buttons on the "Visualization" tool bar.
The "Undo" button is an important program tool. It allows to return back to the original state.