Geological Model | Program Stratigraphy | GEO5 | Online Help
Geological Model
The "Geological Model" frame allows us to create a 3D subsoil model. The model is generated from active boreholes or assigned interfaces.
Main controls are:
Easy models can be created only from the boreholes. For models with complex geology, it is recommended to create a model from the assigned interfaces, which are generated from the geological sections.
The workflow of modeling is shown in the engineering manuals at our websites.
- EM 40 - "Basic Work using the Stratigraphy Program"
- EM 41 - "Advanced Modeling in the Stratigraphy Program"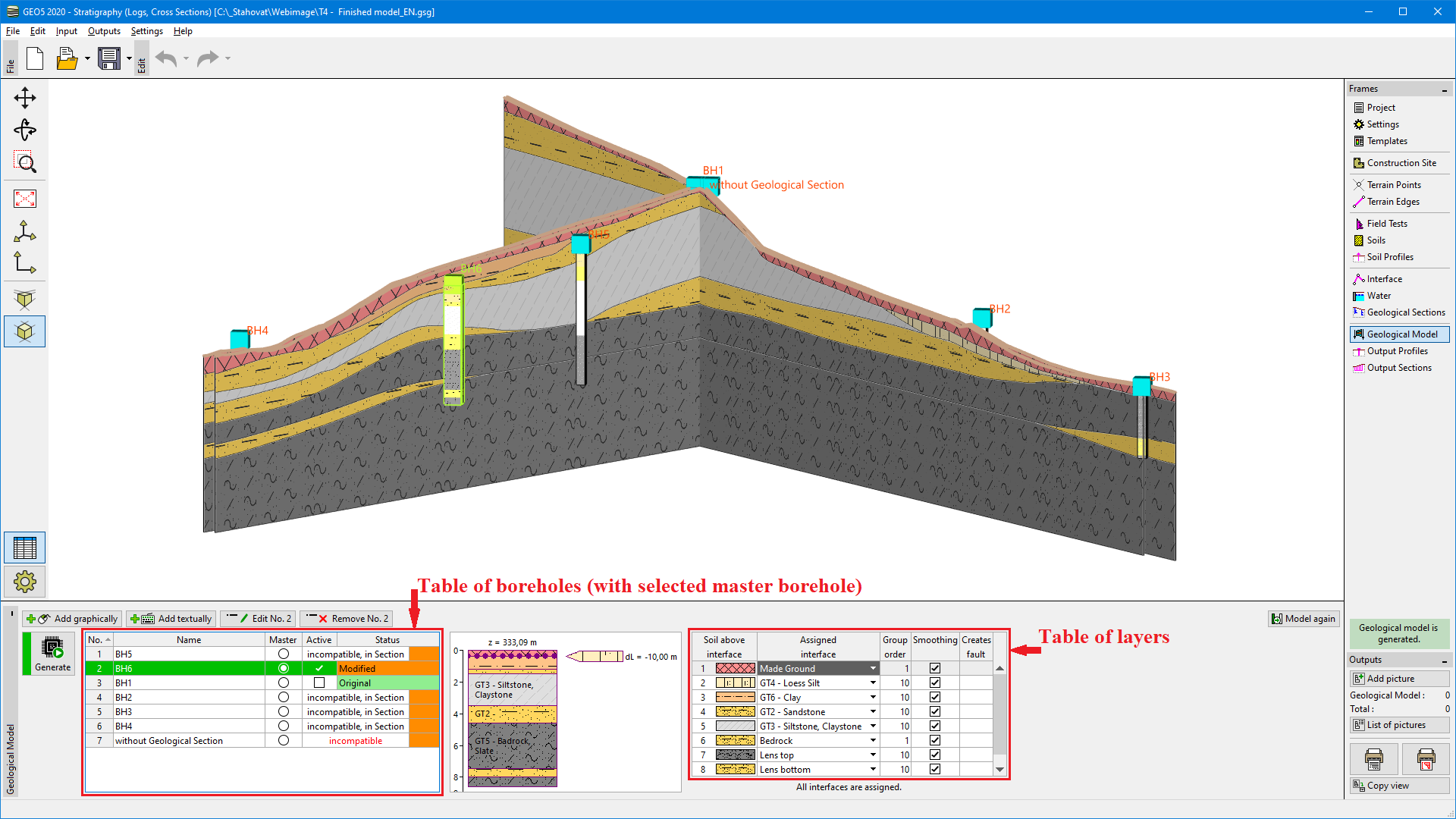 "Geological model" frame
"Model again" button - cancels the created model (In this case, all newly created boreholeswill be deleted, and the boreholes created from soil profiles will be restored to the original state).
Visualization of drawing on the desktop can be modified in any input mode based on the settings adjusted in the "Drawing Settings" frame and with the help of buttons on the "Visualization" toolbar.