Negative Skin Friction | Program Pile | Online Help | GEO5
Negative Skin Friction
The "Negative skin friction" frame serves to specify the settlement of surrounding terrain and the depth of influence zone. For more information on the influence of negative skin friction ,the user is referred to theoretical section.
The setting option in the frame is active only when the spring method is selected for the analysis in the frame "Settings".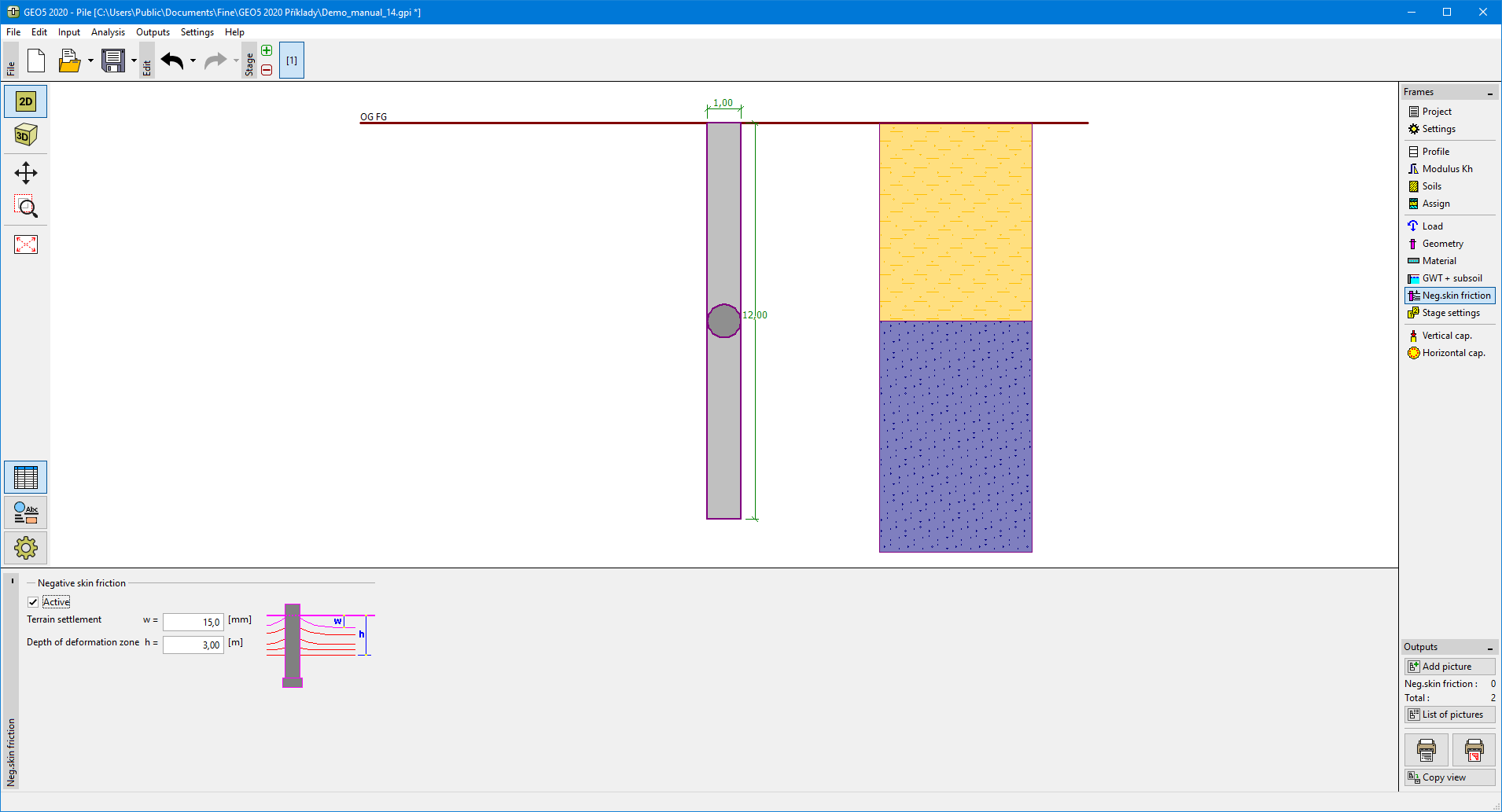 Frame "Negative skin friction"