Map | User Interface | Online Help | GEO5
Map
The map shows all field tests and points of interest. The points of interest are shown using the set color and marker.
Zooming in and out of the map is done by default using two fingers.
In the upper right corner of the map, there are control icons for switching layers (satellite/standard), displaying the current position of the device, and adjusting the zoom to see all objects. If points are close together and a larger area is shown, they are displayed using the wheel with a number of unified points - when zoomed in, the points are drawn separately.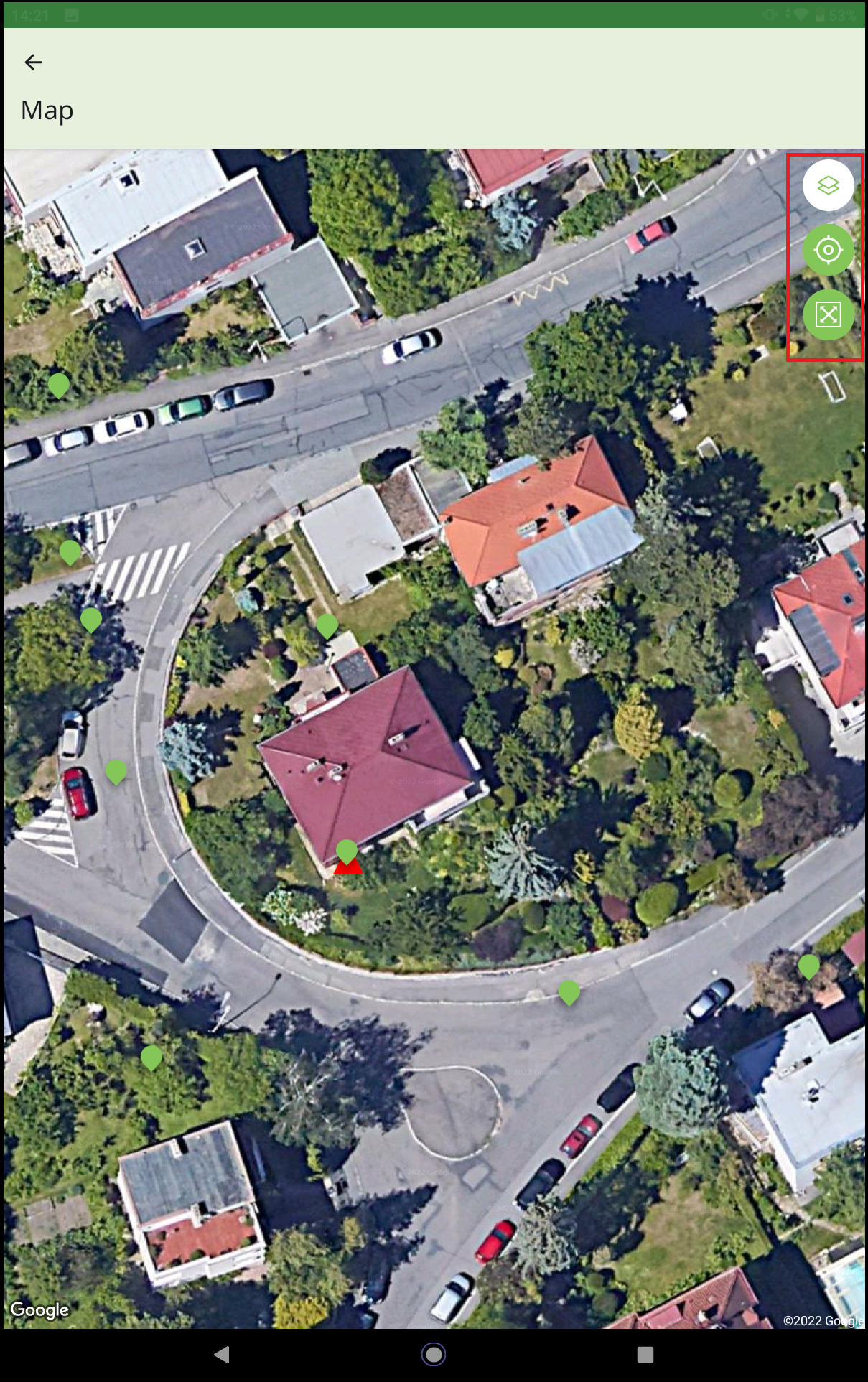 Map