Footing | Program Redi-Rock Wall | Online Help | GEO5
Footing
In The "Footing" frame, it is necessary to select the material of footing (soil, concrete) and input its dimensions. In the case of concrete footing, the unit weight, shear cub (key) bearing capacity and friction between a concrete footing and the first block must be also specified.
A restriction according to Fig. 4-4, page 73 of the NCMA manual is neither automatically enforced nor checked by the program.
The bearing pad must be introduced into the program such that it complies with the design criteria.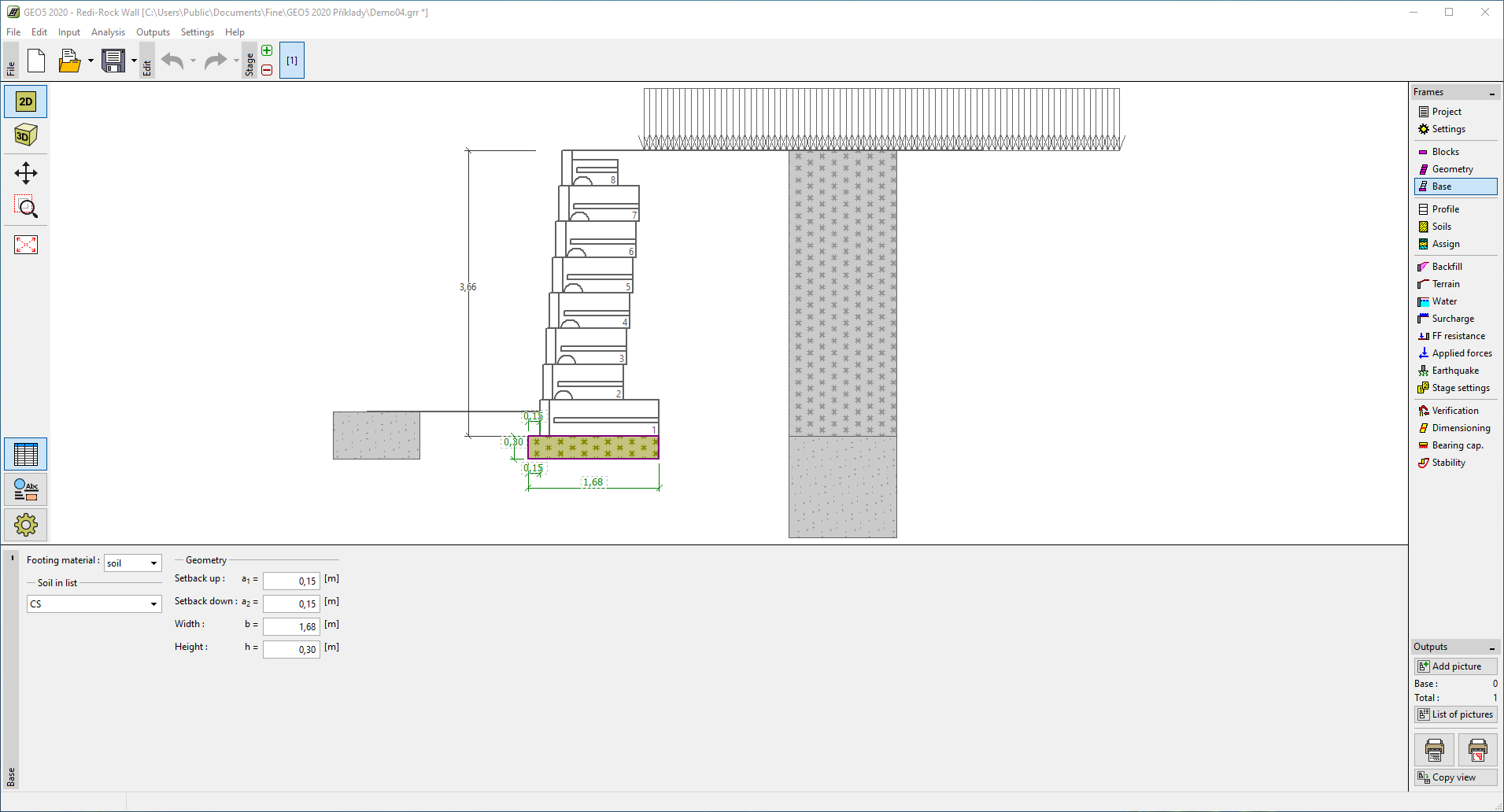 Frame "Footing"