Macroelements | Program Slab | GEO5 | Online Help
Macroelements
The frame "Macroelements" contains a table with the list of input macroelements. Adding macroelements is performed in the "New macroelements" dialog window. The dialog window servers to input a list of lines defining the macroelement outline, its thickness and material. The macroelement material can be selected from the catalog of materials, or its material parameters can be input manually using the "Edit material" dialog window.
The input macroelements can also be edited on the desktop with the help of active objects.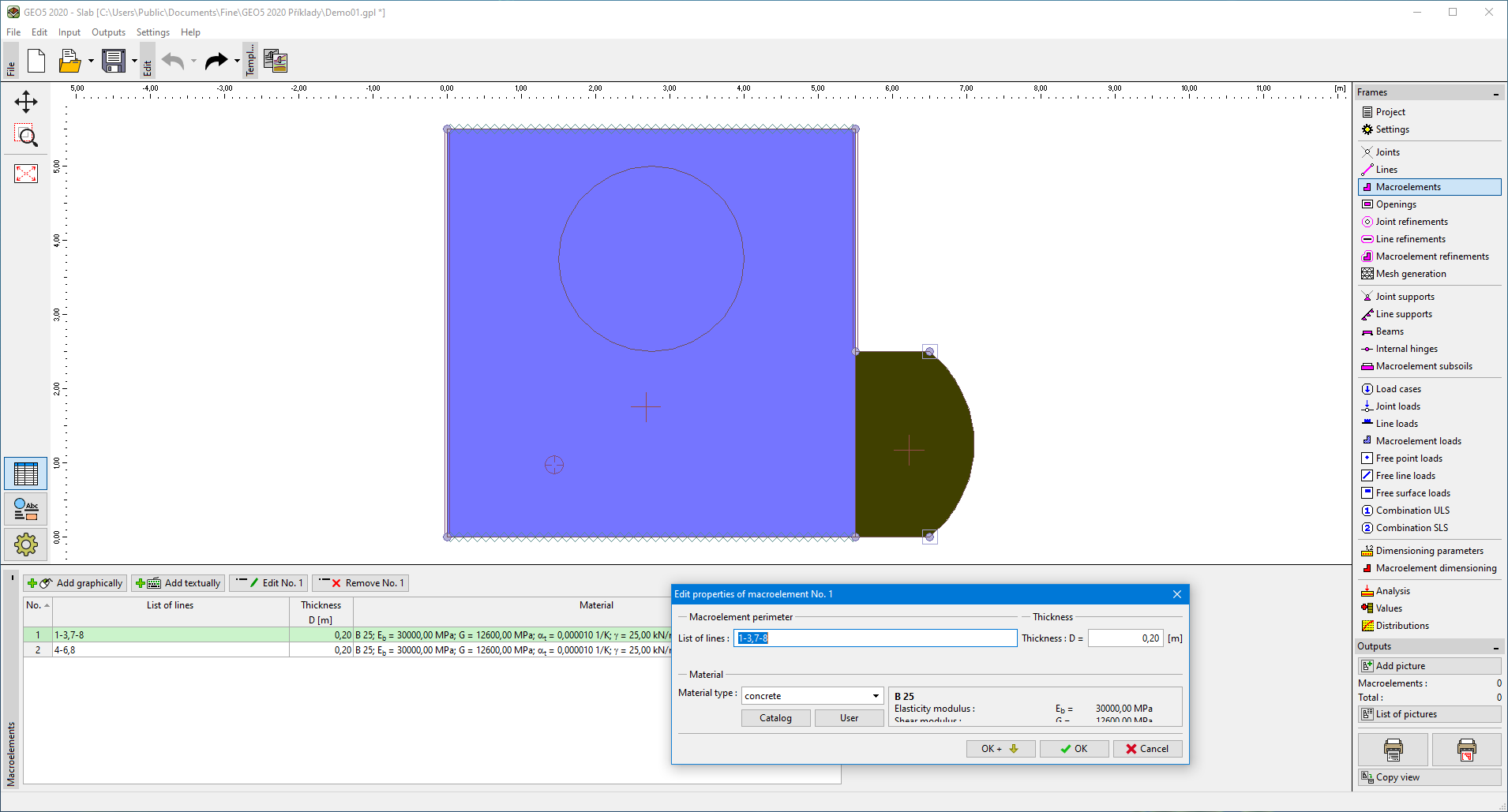 Frame "Macroelements"