Copying and Pasting Project Data | GeoClipboard™ | GEO5 | Online Help
Copying and Pasting Project Data
GeoClipboard allows to copy and paste project data.
While copying all enetered non-empty data is copied.
Pasting of project data is done in the following window: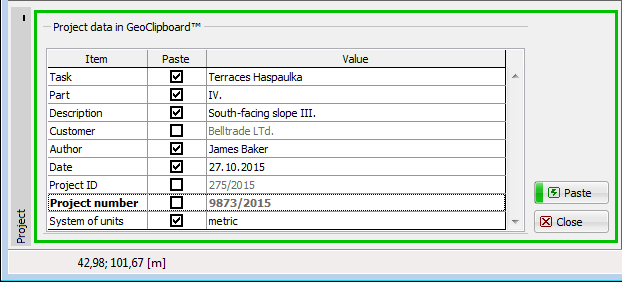 Pasting of project data from GeoClipboard
In this window it can be specified which project data is pasted ("Paste" column). Pasting is done and data is changed when the "Paste" button is pressed.