Coordinate Systems | Settings | Online Help | GEO5
Coordinate Systems
The Stratigraphy program allows us to input coordinates in one of more than 6000 global coordinate systems from the MapTiler database (https://epsg.io/).
The coordinate system can be found using the index search - after relevant text input (e.g. name of the system, area, country...) and pressing the "magnifier" button, the list of related global coordinate systems is shown.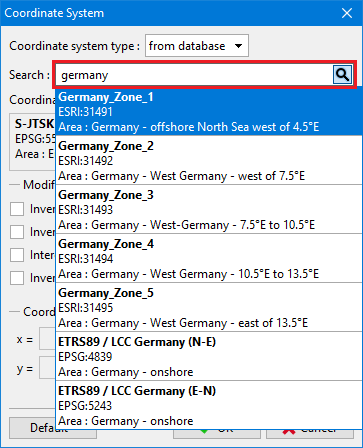 Search of coordinate system from the database
After the selection of the coordinate system, all coordinates are inputted in the range and orientation of the selected system.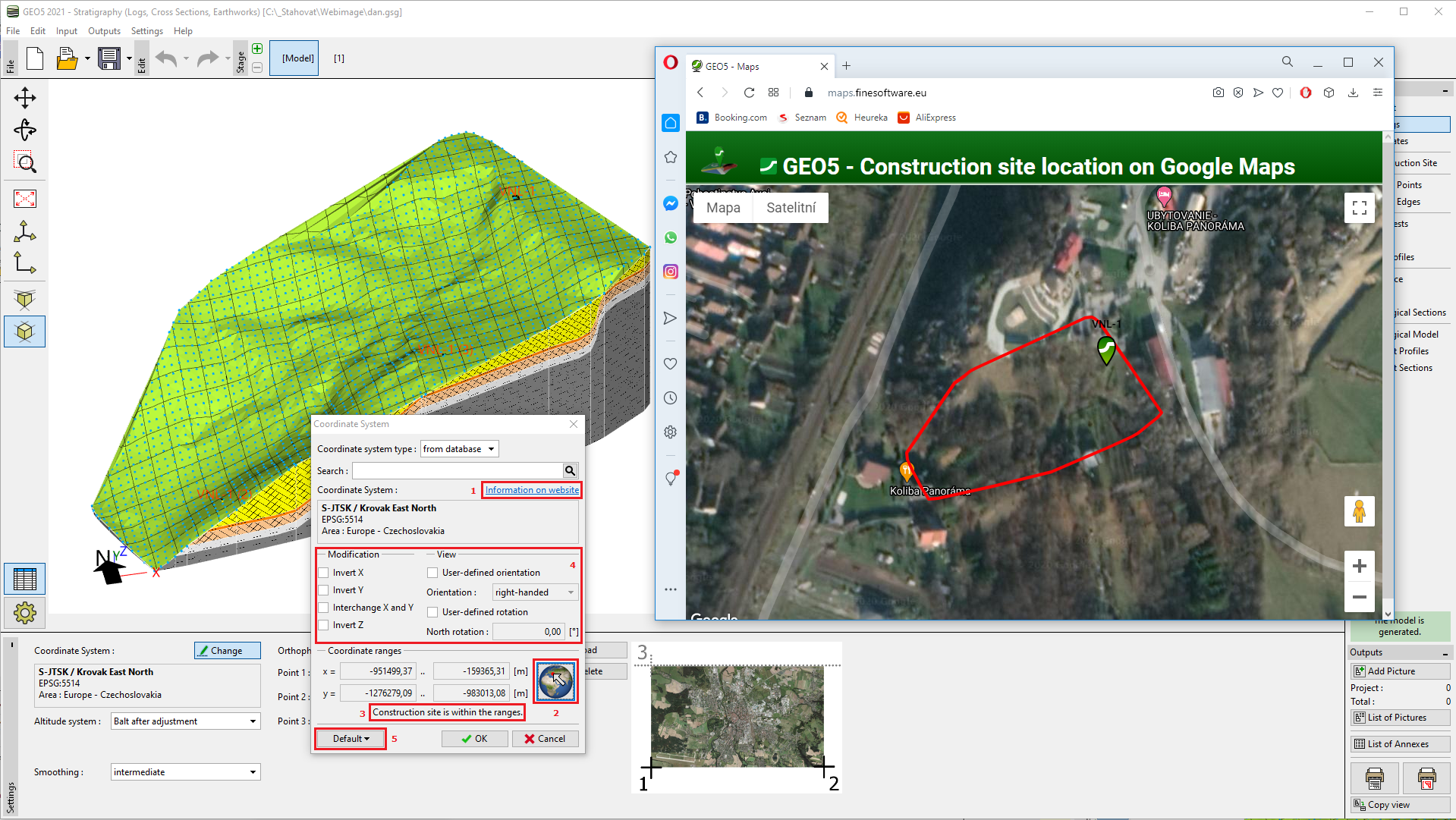 Dialog window "Coordinate system" and display of the construction site on Google Maps
The detailed information about the selected system including the map of the covered area can be displayed using the "Information on website" button (1).
The construction site can be shown on Google Maps using the "Globe" button (2).
In case, that position on Google maps does not correspond to the real state, resp. it is not in the range of the selected coordinate system at all (3), the program allows us to perform a few changes, which can eliminate the most common mistakes in coordinate input - especially inverting or interchanging of X, Y coordinates (4).
After successful settings of the coordinate system, it is possible to save it and load it as a default for further tasks (5).
If no coordinate system from the database meets our requirements, the user-defined system can be used. In this case, it is necessary to input one point in both - local system coordinates and GPS coordinates.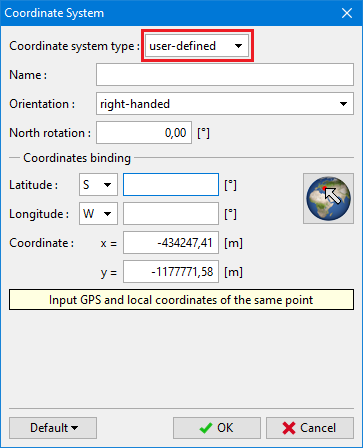 Input of user-defined coordinate system