Terrain Edges | Program Stratigraphy | GEO5 | Online Help
Terrain Edges
The edges connecting terrain points are entered in the frame "Terrain Edges". The dialog window "New terrain edge" serves to add new points.
The edge is defined between terrain points or field tests.
Furthermore, the type of edge is selected:
straight - points are connected by straight line
curved - points are connected by curve (the edge is smoothed according to the terrain)
Just one edge can be defined between two points. The edges cannot intersect.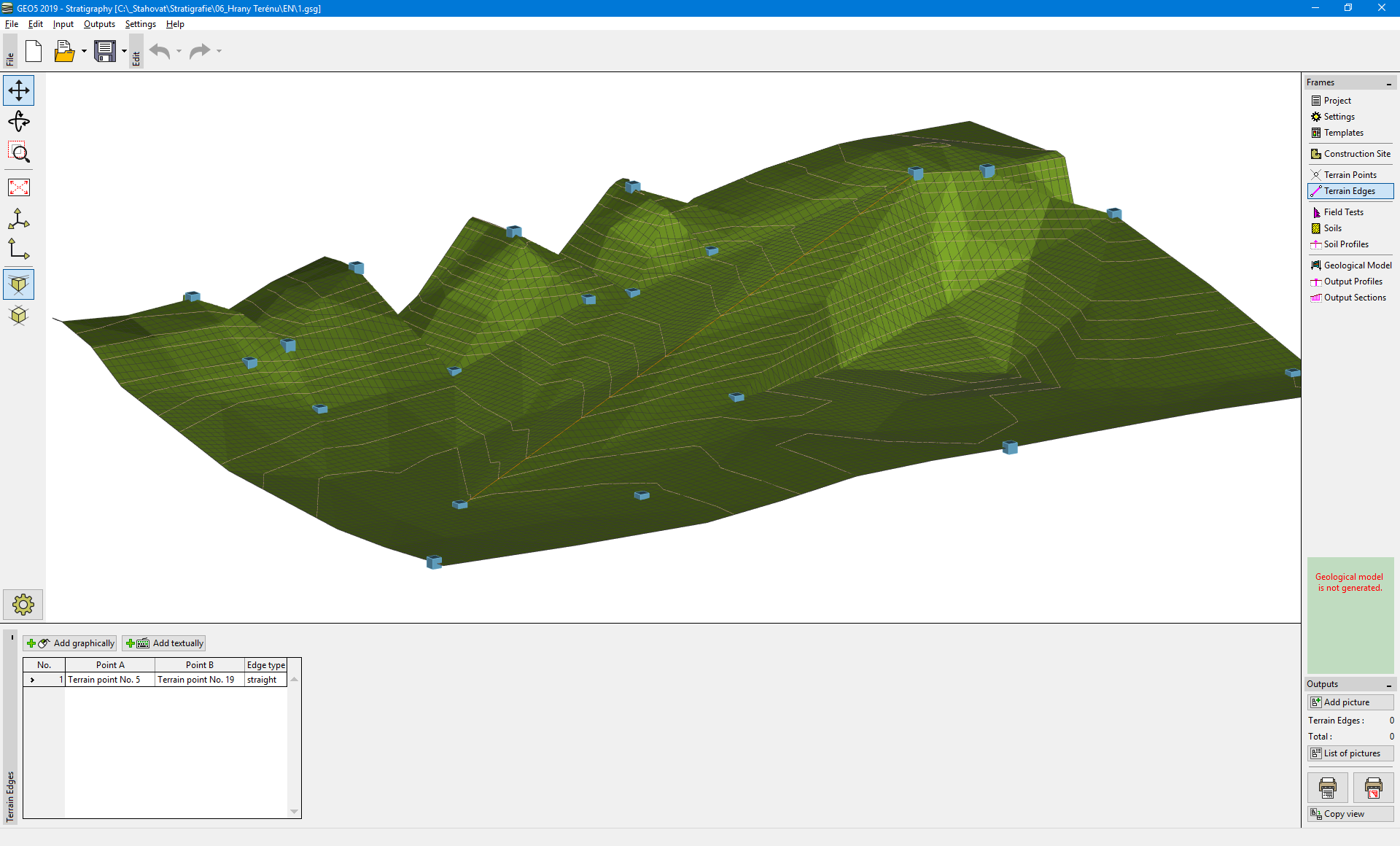 Frame "Terrain Edges"
The terrain model is always generated after any change of an edge.
Visualization of drawing on the desktop can be modified in any input mode based on the setting adjusted in the "Drawing Settings" frame and with the help of buttons on tool bar "Visualization".