Borehole | Field Tests (Exploration Points) | GEO5 | Online Help
Borehole
The name and the vertical offset of the origin of the borehole is entered in the "New field test" dialog window. Input of coordinates is also required.
The height of the first point (z-coordinate) can be calculated automatically, if the test was carried out on the terrain level (or it can be entered manually).
Furthermore, it is possible to enter in tab sheets:
Soil layers
Samples
Groundwater tables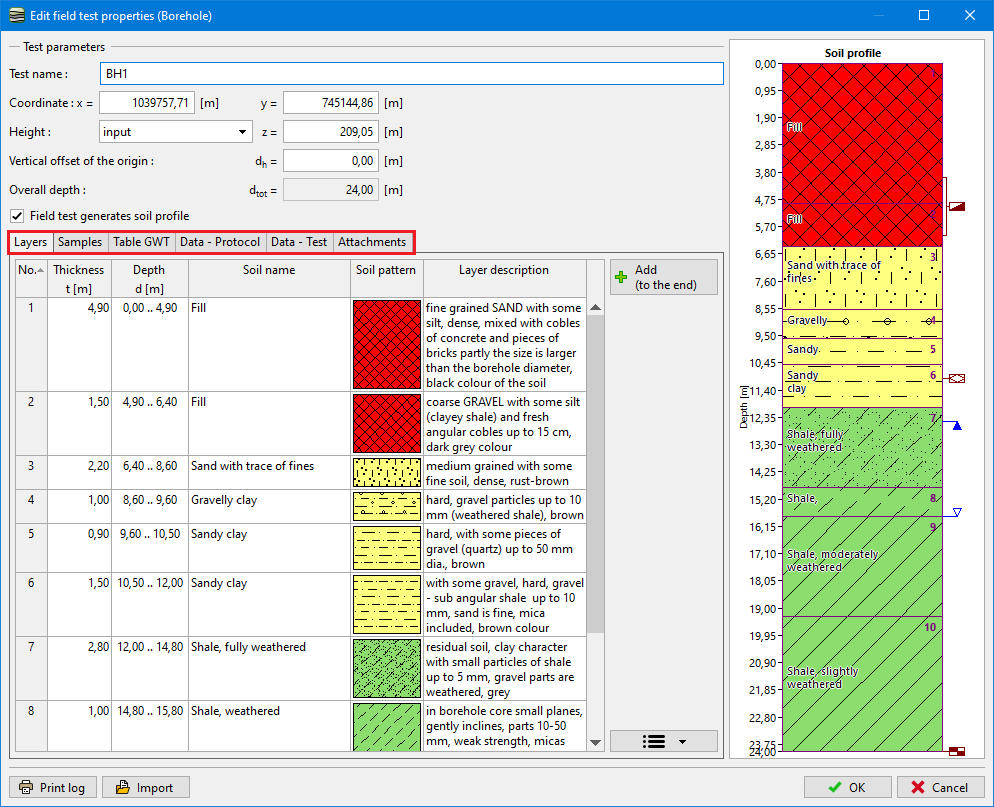 Dialog Window "New Field Test"
The "Add" button opens a new dialog window "New layers". In this dialog window, the thickness (or depth) of the layer is entered and soil (color, pattern) is assigned to this layer. It is also possible to assign another soil from already entered soils.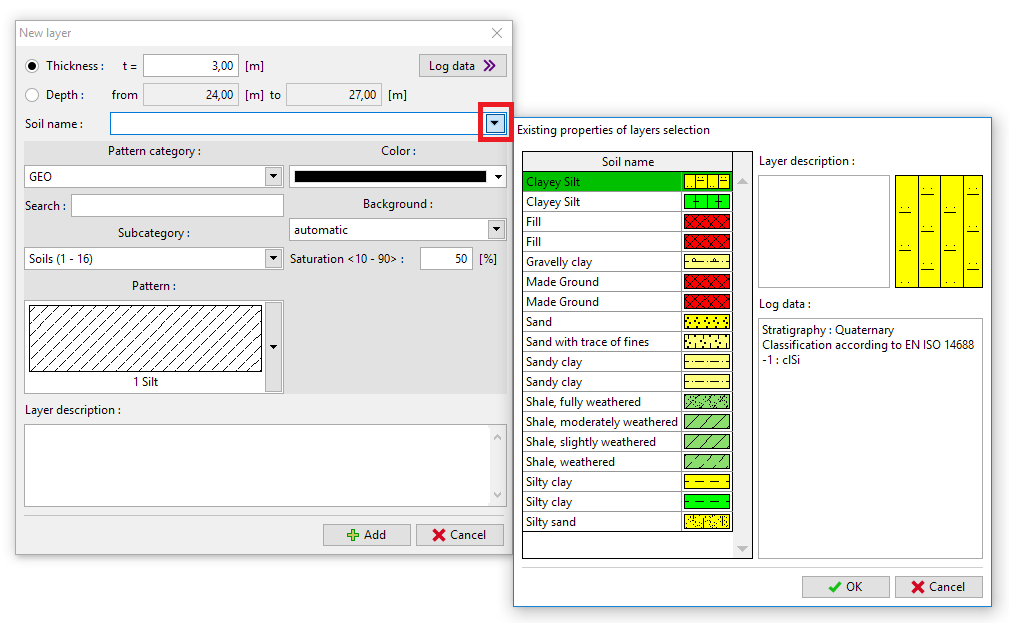 Dialog Window "New Soils"