Import LandXML | Common Input | GEO5 | Online Help
Import LandXML
The "Terrain" and "Stratigraphy" programs allow you to import data in the LandXML format. Select the "Import", "Format LandXML" items in the program menu ("File"), and then select the file to be imported in a standard way.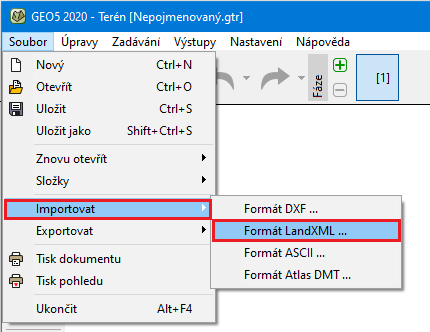 LandXML Import
The data is loaded and displayed in the dialog window, which allows selecting individual layers to be loaded as points and interfaces. The same dialog window also allows us to modify the unit used when creating the LandXML file. The structure can also be moved. The program offers the following options:
do not move - this option reads data in the same way as they were input
automatically from zero - this option moves the left bottom corner of the structure to the coordinate system origin
input - this option allows us to define the shift manually
After the import having been finished, the program automatically adjusts the world margins based on the loaded data.
Supported LandXML elements: Units, Alignments, CgPoints, Parcels, PlanFeatures, Roadways, Surfaces, Survey.
Not supported LandXML elements: GradeModel, Spiral curves except clothoid.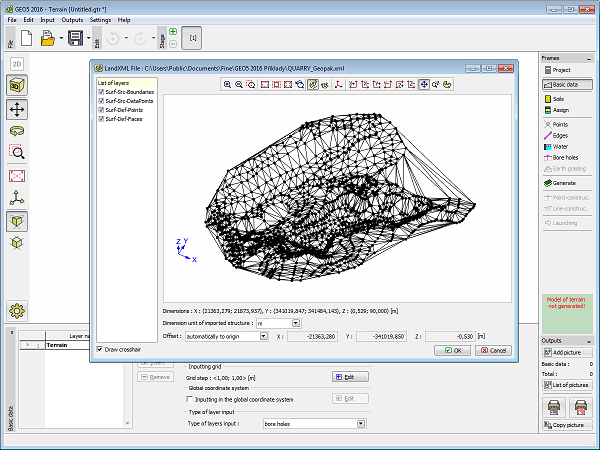 Loading data